A Prescription for Stronger Bones and a Longer Life
You can prevent osteoporosis, this bone health expert says in a PBS special
"She fell and broke her hip."
We know, when we hear those words, what a grim decline they may portend for an older adult. Breaking a hip leads to immobility, which can increase the risk of additional health problems like pneumonia.
In fact, 24 percent of people over 50 who break a hip die within one year, and broken hips are a leading cause of nursing home admissions, according to the National Osteoporosis Foundation (NOF).
A common cause for broken bones in older adults is, of course, osteoporosis. And Lani Simpson wants you to know you can do something about it.
Simpson, a chiropractor and certified bone density analyst, appears in a PBS pledge special called Stronger Bones, Longer Life, airing on stations across the country this month. (Check your local PBS listings for air dates and times.)
"Osteoporosis is largely a preventable disease," Simpson says. You can take steps to avoid getting it, she says, and adds that if you already have it, "there are absolutely steps that you can take to make your bones stronger."
Simpson herself was shocked when, in her early 40s, she was diagnosed with osteoporosis. She worried that she would have to give up playing tennis, jogging and generally living an active life.
But it turns out Simpson wasn't losing bone density; she said it was unwise decisions earlier in life — like taking up smoking at age 12 and eating poorly as a teen — that put her at risk. She made some changes and now, at 67, she's still roller-skating.
About half of all women and up to one in four men over 50 will suffer a broken bone in their lifetime, according to the NOF. Women have a greater chance of getting osteoporosis than breast cancer, heart attack and stroke combined.
A broken bone is often the first sign of osteoporosis, since it is a "silent disease," Simpson says. People with healthy bones can generally fall from a standing height without breaking a hip, unlike those with fragile bones, she notes. Even minor movements, like bumping into furniture or sneezing, can cause breaks if bones are unhealthy, the NOF says.
Some risk factors of osteoporosis can't be changed — like being past menopause, being female or having a small, petite frame, the NOF says. But other risk factors can be addressed, Simpson discusses in the program.
In the one-hour special produced by Twin Cities PBS, she delves with humor and passion into the following issues:
How to prevent osteoporosis if you don't yet have it

How to build and maintain bone quality at any age

How to avoid dangerous fractures

What foods and exercises are best for bone health.
"Taking care of our bones is crucial for us to maintain an independent lifestyle," Simpson says.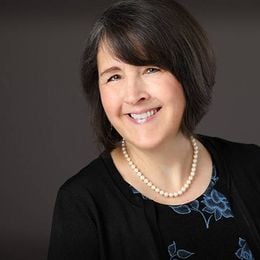 Emily Gurnon
is the former Senior Content Editor covering health and caregiving for Next Avenue. Her stories include a series of articles on guardianship abuse that was funded by the Journalists in Aging Fellows Program. She previously spent 20 years as an award-winning newspaper reporter in the San Francisco Bay Area and St. Paul. Reach her through her website.
Read More