Probate, Wills, Executors: Your Estate Planning Questions Answered
Estate planning experts weigh in on these common concerns
Next Avenue recently asked readers to tell us the estate planning questions they'd like us to answer. We're now back with the experts' views on the top question on your mind, plus — as a bonus — their insights on the two runners-up. The questions were:
How do I keep my heirs from having to go through probate?
Do I need a lawyer for a will or can I do it myself with an online form?
How do you pick an executor?
The experts: Calvin Goetz, co-author of Climbing the Retirement Mountain and Getting Safely Down the Other Side and co-founder of the Strategy Financial Group, an Arizona financial advisory firm; Barry Kozak, a lawyer and consultant at the October Three Consulting actuarial advisory firm in Chicago; Katie Roper, vice president of health care strategy and partnerships for Home Care Assistance in San Francisco and Bill Ringham, a vice president and senior wealth strategist at RBC Wealth Management in Minneapolis.
How do I keep my heirs from having to go through probate? Before I tell you how — and why you actually might want your will to go through probate — a brief definition of what probate is. In his book, Goetz and co-author Andrew Rafal say probate is "like the traffic jam at the intersection of Last Will Drive and Testament Boulevard."
Technically speaking, probate is the legal process for transferring your assets to your heirs, based on the law in the state where you lived. Each state has its own limits for the size of an estate that can be transferred simply without going through probate. In some states, the limit is puny (a few thousand dollars); in others, it's as much as $200,000.
Probate is also a public notice of death and lets creditors file claims against an estate. After the creditors get paid, the remainder of the estate goes to the beneficiaries. (If there is no will, the state decides how to distribute the property.)
Generally speaking, said Kozak, "probate is automatic unless you do something to avoid it."
So why do so many people want to avoid probate? To avoid the long process (often six months to more than a year), to avoid legal fees ("it's probably going to cost thousands of dollars," said Roper) and sometimes to avoid publicity, since probate proceedings are open to the public. The legal fees are usually paid from the estate.
And why might it sometimes be best to have an estate go through probate? It could be less expensive than paying a lawyer to help you get around it. Also, "the nice thing about probate is it's a final decision" for how an estate will be carved up, said Kozak. "Probate shouldn't be looked at as the worst thing in the world."
Certain assets will automatically escape probate. For example, after the death of the first spouse if the couple owned property jointly with "rights of survivorship" (the property won't avoid probate after the second spouse's death, though). Also: when a beneficiary is named on a life insurance policy, a 401(k) or IRA or pension.
One way to exclude other assets from probate and have them passed directly to the heirs you select — what Ringham calls "the best way" — is by putting them in what's called a revocable living trust. As the name suggests, you can change or cancel the trust any time you want while you're alive.
"The primary reason to set up a trust is to avoid the time and cost of probate," said Goetz, "not estate taxes." That's because for 2017, the estate and gift tax exemption is $5.49 million per individual.
There are three downsides to a living trust, though. One is the cost of hiring an estate-planning attorney to draft it: $1,500 is not uncommon, but a trust could run $10,000 for a complicated estate (the fee includes drafting a will and possibly other estate-planning documents). So this could be more, perhaps significantly more, than the cost of hiring a lawyer to probate your will. You could fill out a do-it-yourself living trust at a site like Legal Zoom for about $200, but using a lawyer is generally best, because trusts can get tricky.
A second downside: there's no time limit on a legal challenge to a revocable living trust.
A third downside: It requires some follow-through while you're alive. "Where people get into trouble is they don't remember to go to a real estate agent to transfer the title of their real estate to a trust," said Kozak. "Then, it's a useless piece of paper."
Do I need a lawyer for a will or can I do it myself with an online form? The short answer: No, you don't need a lawyer. The more nuanced answer: You probably should hire a lawyer to draft a will if you have multiple intended beneficiaries and a fair amount of assets.
And the best answer of all: Whether you hire a lawyer or do it yourself, just be sure you have a will. "Having something is always better than having nothing," said Ringham.
Sadly, when it comes to wills, many Americans in their 50s and 60s have nothing. According to a recent Caring.com survey, 40 percent of boomers don't have a will. Said Roper, who worked at Caring.com when the survey was done: "Boomers are notorious for putting things off like saving for retirement, so I guess I wasn't surprised the percentage was so low." Gen X'ers, some of whom are in their early 50s, are even more negligent: 64 percent them don't have wills, Caring.com said.
An Ameriprise Financial survey found that only 50 percent of adults have a formal plan in place to leave money or assets to a loved one. And an RBC Wealth Management survey said that only 30 percent of "high net worth and ultra high net worth" Americans surveyed "have a full wealth transfer strategy in place, including a will." The same percentage said they "have done nothing to prepare."
Back to the lawyer vs. DIY question: A lawyer would probably charge $500 to $1,000 for a simple will. "Unless you have a really complicated estate, it's probably something a lawyer could put together for you in an hour," said Roper. By contrast, using a website like Legal Zoom or Nolo.com and filling out its DIY form for a basic will costs between about $60 and $70. If you go this route, just be certain you use forms that are legal in your state; the websites will help you find them.
Roper said a DIY will can be fine in certain circumstances. "If you're talking about somebody who rents a home and owns maybe a 10-year-old car and has $10,000 in savings, they're probably OK just doing it online," she said. "But if you own a home, it's probably worth paying a lawyer, even just to look at a will you drafted."
The more complicated your wishes for inheriting your assets, the more it makes sense to use a lawyer. "If you will be trying to cut one child out of a will or you want to donate some of your assets to charities after your death, a lawyer comes in handy," said Kozak.
As Ringham noted: "Complexities of estates cause errors in self-drafted documents. Periodically, we'll work with a client and I can tell when they drafted the will. It might be missing components."
Once you have a will, be sure your heirs know where it is. A new BMO Wealth Management survey found that only 33 percent of people with wills said their heirs knew where their wills were.
And be sure you keep your will current. If you've been divorced, widowed or remarried since having one written, you'll want to freshen it up to match your present circumstances. "People sometimes say if they have a will they're done," said Ringham. "But it may not be up-to-date."
How do you pick an executor? An executor is the person with the legal responsibility to ensure that your wishes for your estate are carried out, that assets transfer properly and that any bills, debts and taxes get paid. When choosing an executor, "look for someone who is trustworthy and eminently competent to carry through your wishes," said Goetz. "And someone sharp enough to recognize what they don't know."
You'll want to name an executor in your will. Otherwise, the court will appoint someone.
The key is picking someone whom you trust to get the job done. "I often think it's not a reward to be named an executor. It's a job," said Ringham.
And, Goetz advises, "choose somebody who is the right choice right now." He adds: "The mistake people make is they think 'Who would be the right person 20 or 30 years from now?'" You can always change your executor after naming one; it just requires updating your will.
People often default to choosing a family member as executor, Goetz said — often a spouse or an adult child. That can be fine, if the person is up to the task. "There's a lot of paperwork, so you'll want someone familiar with forms" for transferring financial accounts and handling taxes, noted Roper.
If you can't think of anyone who could handle executor duties for you, consider appointing a professional executor. "Often, hiring a professional creates peace of mind and helps alleviate family arguments," said Ringham.
Banks and trust companies often have such experts (some estate planning attorneys act as executors, too), who charge a percentage of the estate's assets. This percentage might be 2 to 5 percent of the estate, which you may decide is too costly if your estate isn't large. The pro may also require a minimum amount in assets to take on this role, so you may have to instead resort to a family member or friend.
You may want to select someone geographically near where you live, since being an executor can mean going to the deceased's financial institutions and accountant. "But it's better to choose the right person, regardless of geography," said Goetz.
Next Avenue Editors Also Recommend: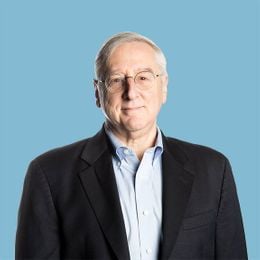 Richard Eisenberg
is the former Senior Web Editor of the Money & Security and Work & Purpose channels of Next Avenue and former Managing Editor for the site. He is the author of "How to Avoid a Mid-Life Financial Crisis" and has been a personal finance editor at Money, Yahoo, Good Housekeeping, and CBS MoneyWatch.
Read More