Pssst! A Little-Known Way Job Seekers Can Hear About Hidden Jobs
How online 'talent communities' work and how to join them
If you're considering a job switch, chances are you've already updated your resumé, polished your LinkedIn profile and signed up for job alerts. But if you want to tap into the hidden job market — the 80 percent of job openings that are never advertised — I've got another to-do for you: Join a talent community.
What are "talent communities" and why should you seek them out?
Talent communities are online forums companies use to attract and cultivate databases of prospective job candidates. They offer an opportunity for employers to start building a relationship with potential hires and for would-be applicants to let them know what they're looking for. This way, when there are job openings, the employer has a ready pipeline of interested prospects — and if you're in the talent community, your name will be on the coveted short list.
Not every employer has a talent community (the technique is mostly favored by companies with large recruiting budgets). But when you can find one, it's well worth your time.
Online shoe seller and innovative employer Zappos.com explains the talent community concept (what it calls Zappos Insiders) on its website this way: "Zappos Insiders are simply people who might want to work for Zappos someday… now, tomorrow or sometime down the road. It's like a special membership for people who want to stay in touch with us, learn more about our fun, zany culture, know what's happening at our company, get special insider perspectives and receive team-specific updates from the areas you're most interested in. There is no better way to stay in-the-know and for us to get to know each other than by becoming an Insider."
I'll provide tips on how to find, and connect with, a talent community in a bit, but first let me reel off the benefits of talent communities for job seekers:
Why Join a Talent Community
Participating in a talent community lets you proactively engage with companies you're interested in and learn about openings long before your competition. Specifically it gives you an opportunity to do four things:
1. Get a feel for the company culture Companies use talent communities as platforms to share information about what it's really like to work there. So being a member of a talent community gives you an insider's peek into the firm's culture, core values, work-life initiatives and more.
2. Learn more about the company and its jobs Businesses share what's happening in their world with their talent communities: new product releases, business news and, of course, job openings. Having access to this information could give you a real leg up over your competition; you'll be the first to hear about potential jobs and be better prepared to wow employers with your company knowledge during interviews.
3. Interact directly with recruiters Being active in a talent community gives you an opportunity to talk with recruiters and learn about the company's hiring process in a low-risk environment. Sometimes, recruitment teams even host "Ask the Recruiter" Tweetchats and webinars for their talent communities, so members can ask questions about the company's interviewing process and culture.
4. Build relationships and increase the likelihood of referrals Getting a referral into a job greatly increases the odds of being hired these days, so arguably, this is the most important benefit of all. By networking and actively participating in discussions with decision makers and other employees in the talent community, you'll build relationships that may ultimately lead to job referrals. Recruiters will be more likely to reach out to you if you've clearly displayed your interest in the company.
4-Step Process to Use Talent Communities
As you can see, talent communities provide a significant advantage over the traditional "spray and pray" method of randomly applying online favored by most job seekers. So how do you connect with talent communities? It's a four step process:
First, create a list of target companies that might have talent communities. Start off with five to 10, so you don't spread your efforts too thin.
Next, go to the career webpage of your target company. If the company has a talent community, it'll typically make very clear there how to join it and participate. Joining is usually a quick process.
For example, on the main jobs page for Southwest Airlines, you'll see a line that says: "Not ready to apply? Connect with us through our talent communities." Once you click on that link, you'll be prompted to provide basic information about yourself and synch your social media accounts, to receive updates on jobs, invitations to recruiting events and stay informed of opportunities.
Remember, joining a company's talent community is not the same as applying for a job, so if you want to apply for a specific position, you'll still need to complete the required applications.
Next, sign up for mobile recruiting apps. Some companies use these to make it easy for their recruiters to chat and message potential applicants. (Here's a link to 25 companies using mobile apps.)
So if you want to be part of the in crowd, be sure you're taking advantage of these mobile technologies. Here again, you'll find information and links to these tools on the company's career page.
Finally, connect via the company's social networking sites (Facebook, LinkedIn, YouTube or Twitter) and by commenting on their blogs. Not all of these forums will self-identify as "talent communities," but they provide a range of opportunities for connecting and communicating with employers. (Just please be sure your social media profiles are recruitment-ready before you participate in any social-media related discussions!)
By the way, even if you don't actively participate in the talent communities, just signing up to be part of them can prove an advantage — kind of like the way colleges especially like to see that prospective students have visited the campus to demonstrate an interest.
Consider this quote from Building Talent Communities on LinkedIn, an article geared towards recruiters, "Someone following my company on LinkedIn equals someone that has shown some sort of interest in my company. A few simple invites to your companies' followers can get your company careers group up and running real fast!"
Getting That Hidden Job
Remember, just like the lottery, when it comes to finding a job online, "You gotta be in it, to win it." Becoming an active member of a talent community will help expand your professional network, increase your pipeline of new opportunities and may lead to a job you otherwise might never have landed.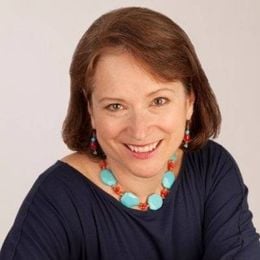 Nancy Collamer
, M.S., is a semi-retirement coach, speaker and author of Second-Act Careers: 50+ Ways to Profit From Your Passions During Semi-Retirement. You can now download her free workbook called 25 Ways to Help You Identify Your Ideal Second Act on her website at MyLifestyleCareer.com (and you'll also receive her free bi-monthly newsletter).
Read More