Questlove's Summer of Soul
The multi-talented performer talks about bringing the seminal Harlem Cultural Festival footage to light
Editor's note: In March, 2022, Questlove's "Summer of Soul" won an Academy Award for Best Original Documentary and in June, 2022, he received a Peabody Award for the film.
In the summer of 1969, in a park in the heart of Harlem, a concert series featuring A-list talent became a seminal moment in the Black culture of New York City.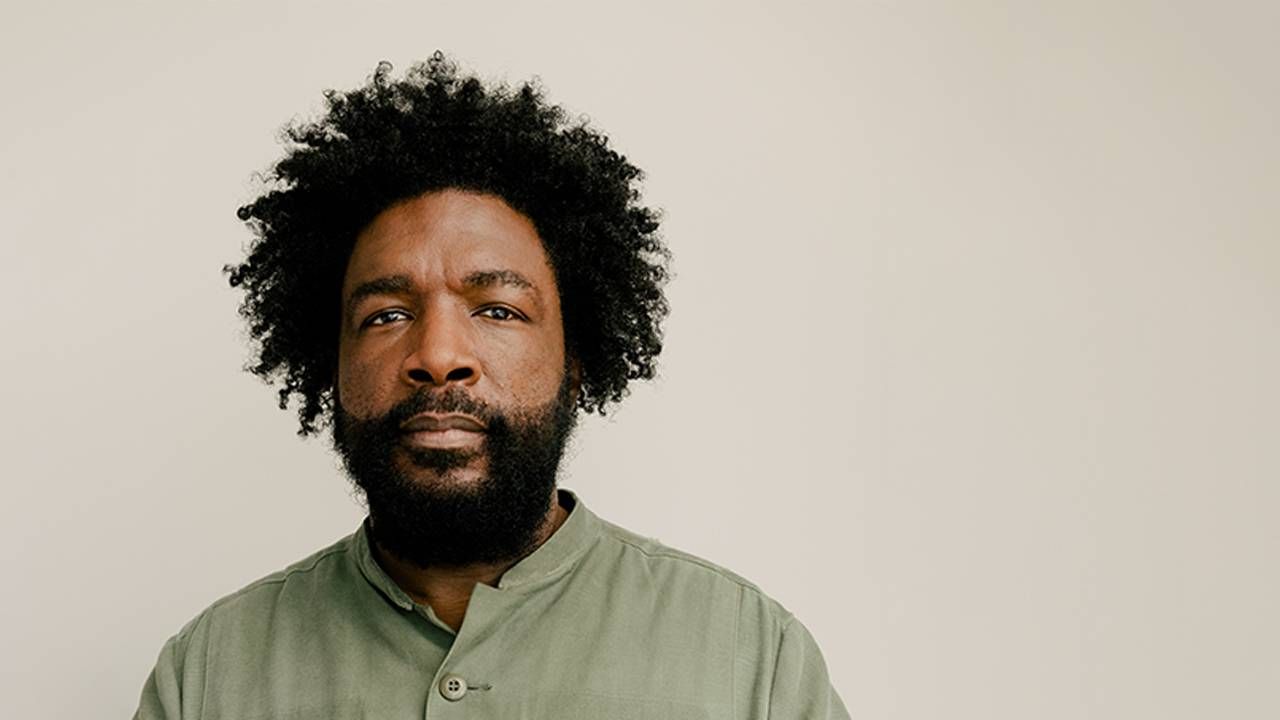 It did what city officials hoped — remained peaceful and engaged the community, preventing a recurrence of the looting and arson in the city following the assassination of Martin Luther King the year before. One attendee likened it to "a rose coming up through the cement of Harlem."
The Harlem Cultural Festival might have been the most popular music festival lost to history if not for a documentary that claimed the Grand Jury Prize and Audience Award at this year's Sundance Film Festival. The film went on to win an Independent Spirit Award, as well as a BAFTA award, before receiving an Oscar for Best Original Documentary at the Academy Awards in March, 2022.
"Summer of Soul (...Or When the Revolution Could Not Be Televised)" captures the fusion of soul, R&B, gospel, blues, jazz and Latin deftly weaving in the crosscurrents of the racial politics of the day.
Woodstock would become iconic, while the Harlem Cultural Festival stunningly faded away into obscurity.
Taking the stage on six consecutive July and August Sundays were Stevie Wonder, Sly and the Family Stone, Gladys Knight and the Pips, former Temptations frontman David Ruffin, The Fifth Dimension, The Staple Singers, BB King, Mahalia Jackson, Hugh Masekela ... and on and on. They entertained, sure, but they were also part healer and part activist at a time of great upheaval and transition in the Black community and in America overall.
The Harlem Cultural Festival drew 300,000, roughly the same number that attended another concert 110 miles to the north on one of the six weekends Harlem held its festival. But that's where the similarity ends.
Woodstock would become iconic, while the Harlem Cultural Festival stunningly faded into obscurity.
For 50 years, the tapes of the Harlem Cultural Festival went largely unseen, aging in the basement of Hal Tulchin, the producer in charge of videotaping the concerts.
Tulchin tried for decades to interest film companies and producers in the footage, even calling it "Black Woodstock." But no luck. He died in 2017, and the men who assumed the rights to the concert video audaciously approached someone to make a documentary about it who had never directed a film.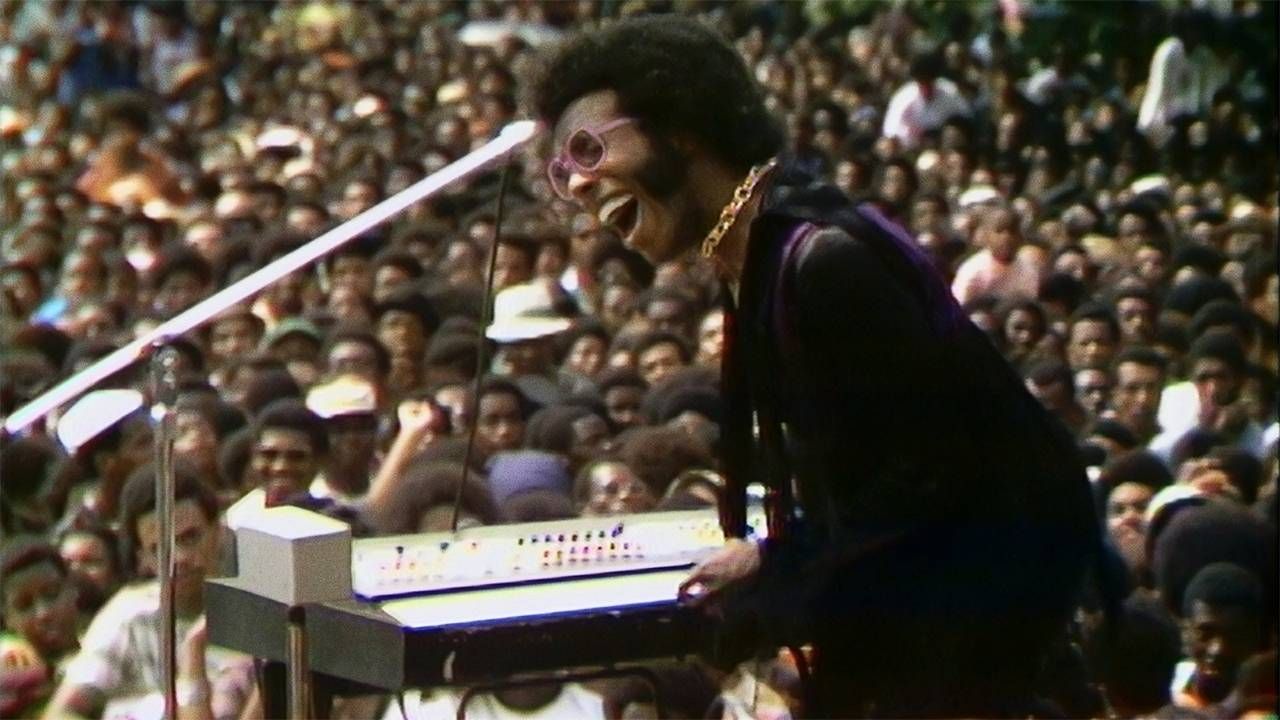 Ahmir "Questlove" Thompson, joint frontman for the hip hop group The Roots (the house band for The Tonight Show with Jimmy Fallon) was skeptical until he sampled the footage. A drummer, deejay and producer, Questlove has an encyclopedic knowledge of music — his album collection tops 200,000 and his forthcoming book is "Music is History." So, he was actually the perfect candidate to shape 40 hours of video into a mesmerizing film.
"Summer of Soul" opened in theaters in early July and is streaming on Hulu. I recently spoke with Questlove via Zoom about his directorial debut and how his documentary not only resuscitates a long-forgotten event in Black culture, but resonates today.
Next Avenue: You are fifty, born two years after the Harlem Cultural Festival, yet you were a natural to resurrect this footage and transform it into a film. But you were a bit reluctant at first.  Why?
Questlove: You can't show me any artist that doesn't have an ounce of being neurotic. Everyone comes up to me: 'You're Mr. Nineteen Jobs, hey, Mr. Nineteen Jobs.' But the thing is that I also take great pride in my work. Not only do I have nineteen jobs, but I like to think that the things that I do are actually quality work. I didn't want to be the person that just dips his toe in every bucket of water.
And now I'm a director. But I need to be a GREAT director. Maybe it's also the four years that I taught at NYU, and half my students in my class were also film majors.
So I'm a little sensitive about cutting or butting in the front of the line. And even when I'm going to the airport and the greeter takes me in front of four hundred people in the security line, l don't like that feeling at all.
My community of actor and director friends convinced me that you tell stories for a living, you've written four books, you have a podcast, you do these gargantuan Instagram tweets and you know this. This is next up your alley.
You've said you feel a responsibility to correct history, that this is a pivotal moment in Black culture that needs to be seen.
The thing is I also know that I'm the guy that will sit in the movie theater always whispering to a date like 'no, that's wrong, they meant 1978.' I'm a guy that has to provide the director's commentary for every film that we show on The Roots tour bus. So, I also know that if I hadn't done this, I'd be a bit frustrated if someone else did it and didn't get it quite right.
I had an awesome team to sort of smack me into my senses and told me that this is your destiny. Now do it.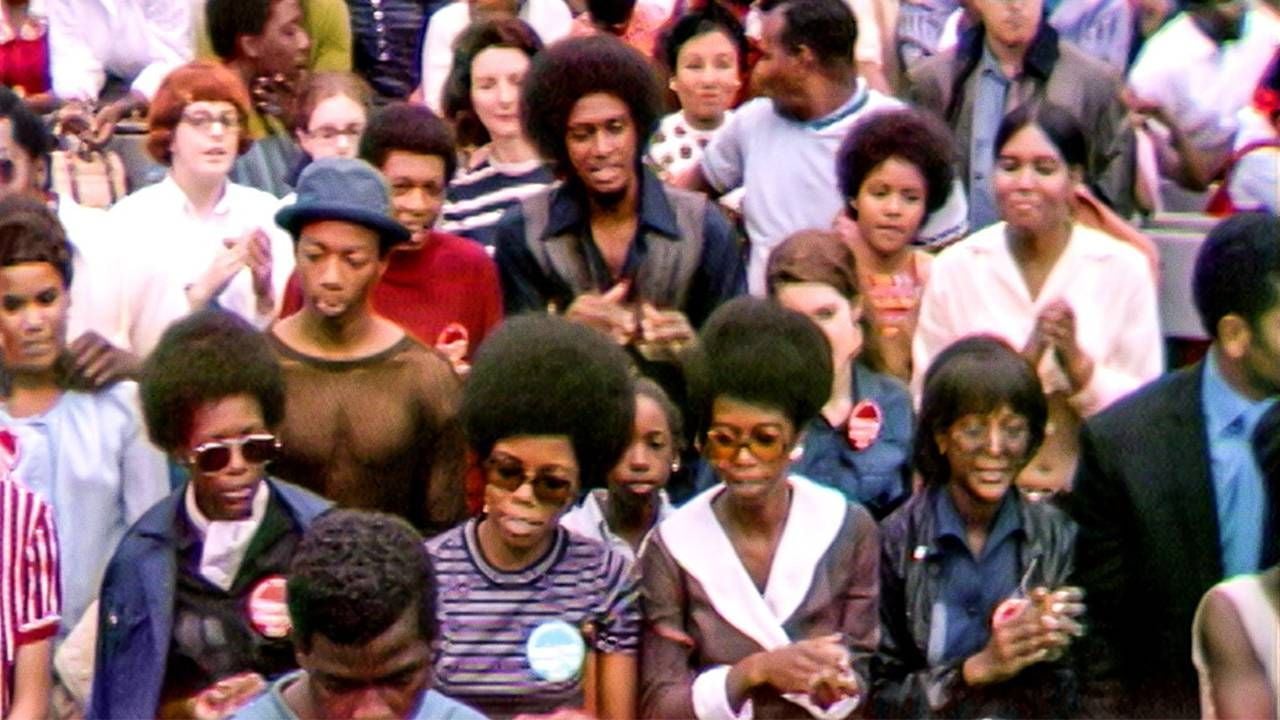 You've acknowledged how painful it was to cut forty hours of footage down to a two-hour documentary. So, is there one scene on the cutting room floor that still keeps you up at night?
There's a story that I really wish I could have included with such a good punchline to it. Two women who were teenagers at the time snuck off and fibbed to their parents so they could see Sly and the Family Stone. The shows were on a Sunday, so technically, they should have been in church. And instead, they came up with a plan like, 'I'm going to my mom's house, I'm going to my cousin's house.' And they got away with it, a perfectly executed crime. And the second they got home, they both got busted, because the one thing they didn't plan on was the eleven o'clock news being right in their face while they're cheering. So their parents would watch the eleven o'clock news, like 'wait, wait a minute.' And so, yeah, they were in trouble. But yeah, it was, it was a hilarious story.
How much did the giant shadow cast by Woodstock over the years motivate you to shine a light on a festival too many people hadn't heard of?
We were going to call this 'Black Woodstock.' But changing the title to 'Summer of Soul' was the very last thing we did before we went to print.
But early, on, my producer told me that we should really let this film stand on its own and get its own accolades and take all Woodstock comparisons away from it. So even with Hal Tulchin calling it 'Black Woodstock' to see if he'd get anybody to buy it, that's the only time that you really truly get it mentioned in the film. 
Last year, I spent six weeks in Minneapolis in the immediate aftermath of the George Floyd murder — the burned-out businesses, boarded up storefronts. And a few months ago, I returned during the Chauvin trial — the National Guard was patrolling the streets with heavy weapons and armored vehicles. So, as I watched your film I wondered whether this was less a 1969 period piece or more relevant than ever to today's racial reckoning?
So, when we were first trying to craft the storyline, the first thing I thought about was: Who's our target audience? And my guess was well, people that lived in the time. So I'm thinking of my parents and my grandparents, people born before 1950, people that lived it and could testify to being there.
"Had this footage been thrown away or discarded, it would have been a tragedy, an absolute tragedy."
That said, I also knew that my generation, Generation X, lived under the tutelage of that generation. But when it came to Gen Z and millennials, we were kind of racking our brains with how are we going to connect them to this film? Do we have to ask Beyoncé or Rihanna to give commentary?
And then we thought about what's happening right now. Should we send cameras down to Black Lives Matter and shoot and juxtapose the footage? But at the end of the day, it was so gobsmackingly obvious that we were living in the same exact time period as fifty years ago that I felt like that was the connecting point for Gen Z and millennials to understand. I knew our audience would be intelligent enough to know that this is happening to us right now. 
The movie's been out for a week and literally anyone under the age of thirty, that's what they've said to me, that basically I connected because, yo man, what's happening today was happening fifty years ago. They see the connection. I thought that was the most important thing because there's such a divide between baby boomers, Gen X, Millennials and Gen Z that this is one of the rare adhesive moments that connected us together.
Nineteen-year-old Stevie Wonder was performing at the Harlem Cultural Festival at the precise moment that man landed on the moon, Sunday, July 20, 1969. You discovered that the excitement of the moon landing was not shared by all Americans. The editorial in New York's New Amsterdam News, then the largest Black newspaper in the country, read: 'Yesterday the moon.  Tomorrow, maybe us.' Why was Black ambivalence or even anger at the moon landing so important for you to include in this film?
That almost passed me by because for five months, I just had all forty hours of the concert video on a loop. So, we caught Stevie Wonder's music director mention to Stevie that 'Man's landing on moon right now. And you're here on stage.' And we heard boos in the audience.
Even though I've heard in lyrics about the dissatisfaction with the moon landing, I didn't realize that it was that deep. We said let's investigate.
And months later, we found our answer right in the backyard of the Harlem Cultural Festival on CBS News footage [of a festival attendee saying 'The cash they wasted in getting to the moon could have been used to feed poor Black people in Harlem and all over this country']. We put it in the film. So, yeah, I felt it was important to share that because it was news to me.
You've told the story how Prince was shaped by seeing the movie 'Woodstock' with his dad when he was eleven. Do you ever think about what if these tapes of the Harlem Cultural Festival were lost to flood, fire or simply deteriorated? It would have erased an important cultural moment for Black music.
What I'm realizing is that our culture seems disposable. There's a moment, a sound bite, on the fourth Roots album, 'Things Fall Apart,' that says often times, Black culture and contributions aren't treated as disposable because it's not even seen as art. And that's the thing. When you see something as art, you instantly know that it should be preserved and held up for the time period.
Had this footage been thrown away or discarded, it would have been a tragedy, an absolute tragedy.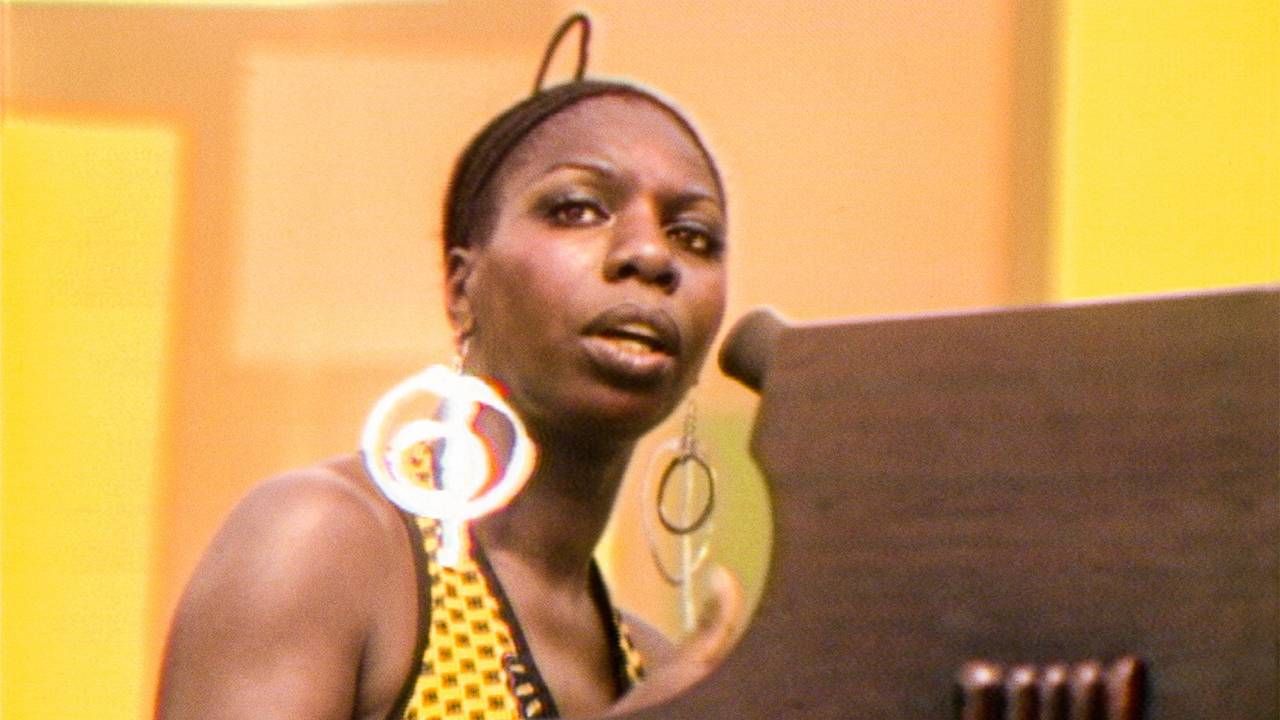 You also have thirty-eight hours of the Festival footage that you didn't use. Don't curse me, but is there anything that you think you'll do with that — a sequel perhaps — given that many of the same social issues from 1969 are still nagging at us today? 
You probably have seen under twenty percent of the footage... that's just twenty percent of the magic. I'm certain that we will have expanded editions.
So, yeah, I believe that there's more inside of the pot to share with the world now that the world's open and receptive to it.
But since completing this, I've gotten maybe five or six emails that mention other concerts that are just sitting out there and collecting dust. 'Hey, we got twelve hours of this Isley Brothers from 1973.' I'm like, what? So, a lot of this stuff is starting to slowly unfurl right now.
The way Reverend Al Sharpton describes Nina Simone's tone that ended the film could describe the times as well — 'somewhere between mourning and hope.' Hope in Simone's rendition of 'To Be Young, Gifted and Black.' ('We must begin to tell our young, there's a world waiting for you, yours is the quest that's just begun.') And mourning in the not very subtle blues lyrics of 'Mr. Backlash' — 'You give me second class houses and second-class schools. Do you think all colored folks are just second-class fools?'  It's a powerful message to close the film.
In the first draft of the film, the three-hour, twenty minute version, I ended with Mahalia Jackson and Mavis Staples. 'Precious Lord' felt like the perfect Hollywood ending — and a good time was had by all. Goodbye. 
However, I wanted artists to realize they do have a responsibility. The weight of the responsibility for the social ills of the world should not rely on entertainers. However, that's kind of what the position is. And people see entertainers, more shiny, more accessible than your local politician.
That doesn't mean that you have to be like Rage Against the Machine, absolutely protesting every song on the album. But you should at least be aware that this microphone will extend to the ears and you plant seeds in minds.
So, it's important that people just don't rhyme for the sake of riddling, that they have to say something important eventually and have a point of view. Or else what we've been through in the last five years is just going to keep repeating and repeating and repeating.
Richard Harris
is a freelance writer, consultant to the nonprofit iCivics, former producer of NPR's "All Things Considered" and former senior producer of "ABC News Nightline with Ted Koppel." Follow him on Twitter @redsox54.
Read More