Best Ways to Rack Up Frequent Flyer Miles Without Flying
Make every dollar you spend help send you on a dream trip
My husband Trent and I are just back from a dream vacation that we couldn't possibly afford, not if we were paying full price. Each ticket would've normally cost $14,500. Thanks to smart use of our rewards credit cards and frequent flyer miles, we paid $15 apiece.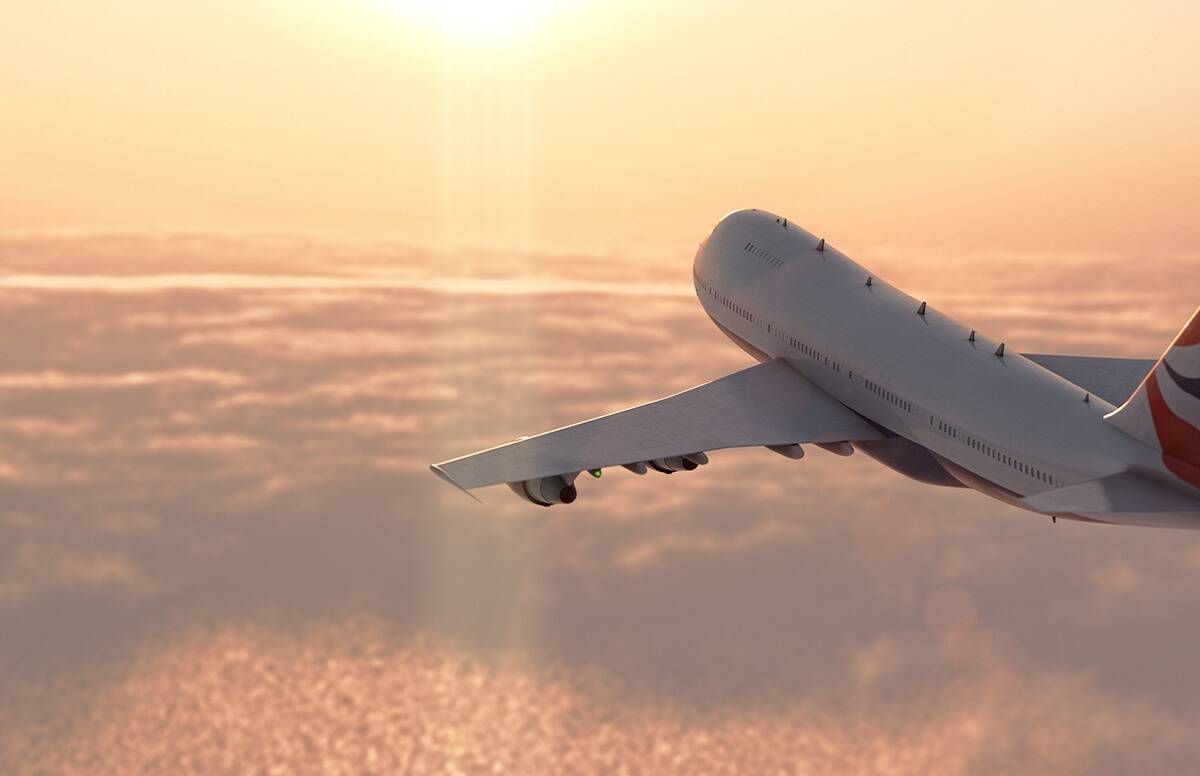 Scoring Frequent Flyer Miles as Points Chasers
Over the last seven years, we've managed to earn millions of frequent flier miles. We are what you might call "points chasers."
For our recent trip, we kicked things off flying first class from New York to Abu Dhabi on Etihad Airways, where we each had 39 square feet of space, a huge reclining seat, a separate bed almost seven feet long and a vanity to freshen up. The chef stopped by before takeoff to see what kind of food we we'd like prepared. And before we landed, I took advantage of the onboard shower. For thirty, bucks we giggled our ways through 12 hours of mind-blowing luxury.
"How nice for you," you might be thinking. "You travel so much for work that you have a ton of miles to spend on trips like these." Actually, we travel very little for work.
We just make every dollar we spend earn some multiple of airline miles and then bring that value back to us. You can, too.
A Way to Fly With Flexibility
Using our rewards cards wisely has also given us great flexibility responding to personal crises.
Before my mother passed away in 2016, there were many times in the last few years of her life that I needed to get from my home in Atlanta to hers in Los Angeles. Having the stash of frequent flyer miles from the cards let me make those last-minute trips.
While some airlines offer "compassion fares" for family emergencies or "bereavement fares" after a death, these tickets are often quite restricted and the discounts rarely save you much. What's more, the airlines don't care that you just learned your granddaughter has an orchestra recital a week from Tuesday in a town 1,000 miles away and you need to be there.
What you may want to do is what my husband and I do: Build up a stash of frequent flyer miles with the money you spend running your everyday life such as for groceries, gas, household bills and dining out. Here's how:
The No. 1 Question You Need to Answer
The most important question to ask yourself is: Where do I want to go?
Do you want miles to take you on a grand, luxurious overseas adventure? Or to make it possible to visit family in another part of the U.S.? The answer is important because not all airlines' miles programs are created equal.
Some will bring you greater value per mile. Some might be better for getting to a certain part of the world, which might mean breaking up with your hometown airline.
I have a page on my website to help you figure out which airline is best, depending on where you want to go. But here's the upshot, showing you which airlines give you the best bang for your bucks for different flight paths:
Continental U.S.: Southwest, British Airways
Hawaii: United, British Airways
Europe: United, Delta
South America: American, United
Australia/Asia: Delta, United, Korean, Singapore, Alaska
Middle East: American, Alaska
Africa: Delta, American, United
Advice on Using Rewards Cards to Earn Frequent Flyer Miles
Using rewards cards well is your fastest route to accumulating large stashes of airline miles. (My husband and I spend cash on nothing.)
Let me stress that this part of the chase only works if you are someone who carries no credit card balance and pays all your bills on time. You also need a credit score of at least 700 (a decent score, but not rare) to get the cards that will bring you the most value.
When searching for the best rewards cards for you, keep an eye out for ones offering extra perks. For example, certain cards will give you two to three times the number of standard points for airline miles when you use the cards at the grocery store. Others give you multiples on purchases at gas stations.
Below are three rewards cards worth considering because they tend to offer the most value per mile or point and can be transferred to just about any airline (and many hotel programs):
Chase Southwest Rapid Rewards Visa
You earn 40,000 points on Southwest when you spend $1,000 with this card anywhere and on anything. There are no blackout dates. You just need to pay the card off on time in the first three months.
Current interest rate: 16.99 to 23.99 percent
Annual fee: $69
You earn two points for every $1 spent on all purchases and can use the points for any airline. There are no blackout periods. If you spend at least $3,000 in the first 90 days, you get 50,000 free miles. The Barclay card works on a "revenue reward system;" that means you transfer Barclay points and use them to buy revenue tickets. So a $500 ticket might cost you 50,000 miles. And when you "purchase" the revenue ticket, you earn new miles.
Current interest rate: 16.99 to 23.99 percent
Annual fee: $89, which is waived for the first year
Here, you earn three points for every $1 spent on travel costs, including spending at gas stations;  two points for every $1 spent on dining and entertainment purchases. You earn 50,000 points after spending $4,000 in the first 90 days. You can use Citi Thank You points to book flights on JetBlue, Virgin and Asian airlines such as Singapore, Qantas and Etihad, as well as for Hilton Hotels.
Current interest rate: 15.49 to 24.49 percent
Annual fee: $95; the fee is waived for the first 12 months
Portal Shopping for Frequent Flyer Miles
Another way to rack up frequent flyer miles is by shopping. Really.
The airlines will pay you in miles to buy things you are going to buy anyway at hundreds of well-known retailers. Every major airline and many banks have portal shopping sites; pretty much any national retailer will be on every airline's shopping portal. What changes from airline to airline is how many miles per dollar you get at each retailer.
You can get details about the programs for these airlines on their shopping portal sites: American Airlines, Delta Airlines, United Airlines and JetBlue.
You'll need to set up a free account on each site that you link to your frequent flyer number. Once that's done, simply look for the retailer where you want to shop and click.
This will take you to the retailer's site where you shop as you would have, only this time, you'll get frequent flyer miles for your order.
The offers change frequently, so you might want to check the CashbackMonitor.com site to see who's offering the best deal on any given day.
Some deals on the day I checked included:
3 miles per dollar spent on Amazon.com from Jet Blue
6 miles per dollar spent at Macy's from United
8 miles per dollar spent at J.C. Penney from American Airlines
20 miles per dollar spent at FTD.com and Shari's Berries from American Airlines, United or Delta
When you add the extra miles from your credit card with the multiplied miles you get by shopping through an airline portal, you can see how the miles begin to add up.
Tips for Being Able to Use Frequent Flyer Miles
What good is having frequent flier miles if you can't use them? It's so annoying to try to book a trip only to find your miles won't help. Here is an insider's tip:
As a general rule, airlines release frequently flyer award space in two batches: 330 days before any given date and about two weeks before the same date. This means you will have a greater chance of booking your awards trip if you go online 330 days before your desired departure. Or you can take a deep breath and wait until two weeks before you hope to fly.
My husband and I have takeb great trips doing what we call "Spin The Wheel." We book travel time on our calendars, but don't choose where we'll go until two weeks before we plan to leave. Then we check to see the best place and best deal that opens up.
These tips just begin to skim the surface of points chasing. Hopefully, they will empower you to start looking at the money you spend as a way to send you on your next trip.
Daryn Kagan
is a former CNN anchor who now focuses on uplifting and positive news at her website, DarynKagan.com. You can find more tips on making the most of points chasing here. Her latest book is Hope Possible: A Network Anchor's Thoughts on Losing Her Job, Finding Love, a New Career and My Dog, Always My Dog.
Read More