How to Read Newspapers on A Budget
With a library card, free digital solutions are readily available
When my husband retired last fall, we discovered that our new reduced income left us unable to afford newspaper subscriptions.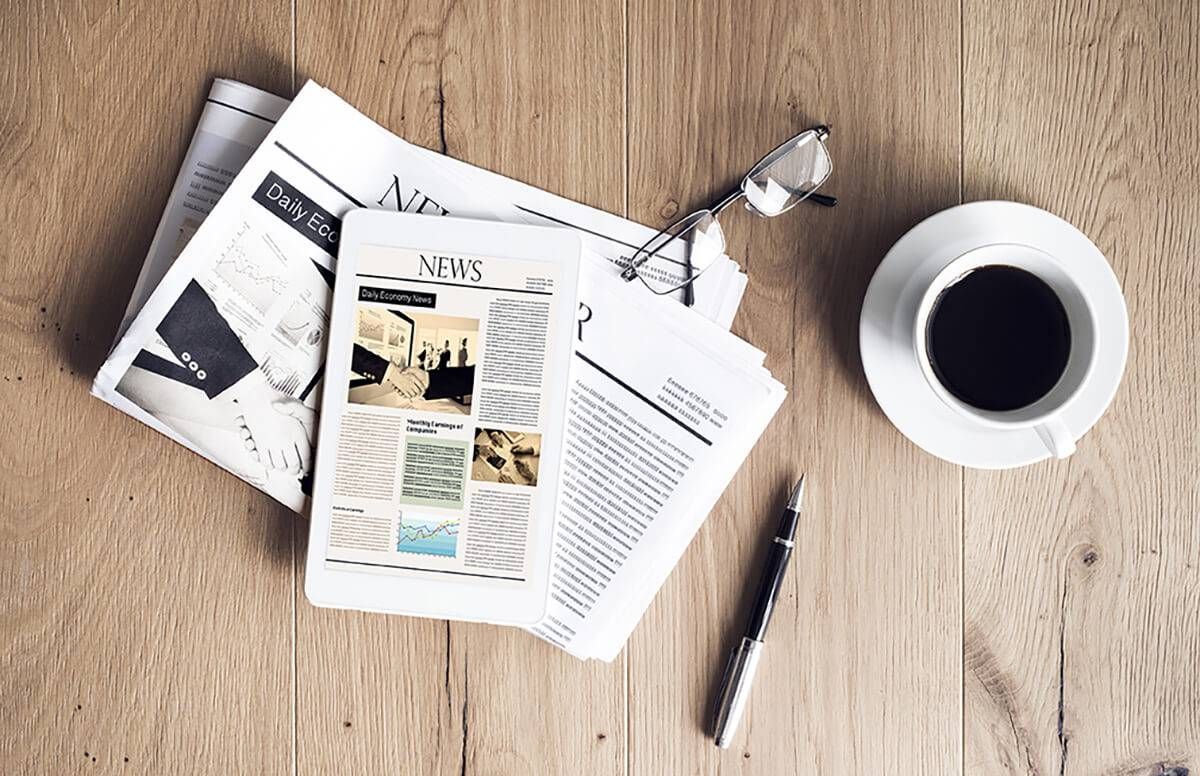 Bad timing.
With the upcoming elections, we wanted to remain as deeply informed as possible on national news and politics, which for us includes reading what's sometimes called a "legacy newspaper." Having recently moved from Pennsylvania to the Pacific Northwest, we also wanted to read local news to learn about our new community.
These days. you can often read only a limited number of free articles online in major national, and many local, legacy papers before you hit a paywall. So frustrating. But I also started wondering: What does it mean for democracy if people who have low, or even no, income are blocked from reading independent journalism?
With a library card, which can be obtained for free, if you have access to a home computer or smartphone, you can access newspaper databases remotely.
At this point I should say that I am all for journalists getting paid for their work, and all for newspapers making enough money to stay in business. I believe that the free press's role as government watchdog and guardian of our rights is crucial. Sadly, due to lack of advertising and other factors, almost 1,800 newspapers closed between 2004 and 2018, according to a recent study. So I am happy that the paywall model has allowed some of those newspapers that remain to continue.
But the possibility that perhaps not everyone has access to the free press still concerned me. I went looking for answers.
Print Newspapers Less Available Today

In the heyday of print newspapers, most particularly in the 20th century, news was easily available and basically inescapable. Newspapers were everywhere: on coffee tables in homes, offices and waiting rooms, for sale with visible headlines on newsstands in cities or in news boxes on suburban corners. Commuters on public transportation generously or carelessly left papers behind for the next person to pick up.
Most importantly, you could walk into any public library and find a plethora of different newspapers hanging on wooden poles or stacked in labeled racks. Anyone could read these papers for free, no library card required.
Back then, this was the classic solution to reading newspapers when you couldn't afford to buy them. Unfortunately, just as the number of print newspaper titles in the country has declined, so, too, has the number of print newspaper titles in libraries.
New Digital Solutions for Reading Newspapers

What you will find in libraries today is an abundance of computers that are available for the public to use for free. For the longest time, I assumed any attempt to read a newspaper on one of those computers would hit a paywall, just as on my home computer.
I was wrong.
Newspapers can be accessed online — without hitting a paywall and without needing a library card — on those free public-access computers, as long as you are physically in the library building, according to Kirk Blankenship, electronic resources librarian for Seattle Public Libraries.
It turns out that, as newspapers started going online, libraries began purchasing digital newspapers from database companies. Libraries pay these companies for the databases that seem best for the populations they serve.
Patricia Kelly-Evans, a reference librarian at the Montgomery County-Norristown (Pa.) Public Library, told me "Libraries strive to meet their communities' needs while performing their own budgetary balancing acts. They make decisions based on pricing models, patron feedback and usage statistics."
Blankenship estimates Seattle Libraries spend about $60,000 a year on databases.
But have the database companies compensated the newspapers for the use of their content?
Yes, according to Lisa Wilson, news product management lead at ProQuest, a database company often used in public libraries.
"ProQuest works with publishers to license news content for products like US Newsstream. When libraries purchase these products from ProQuest, they make them available to their patrons at no cost," Wilson explained via email.
So it turns out libraries are still the solution for reading newspapers on a regular basis for free.
Making Information Available

US Newsstream is a database that gives access to U.S. news content from the 1980s to the present. In my library, a US Newsstream sub-database called "US Major Dailies" lets patrons read The Chicago Tribune, The Los Angeles Times, The New York Times, The Wall Street Journal and The Washington Post. Other newspapers are available in other databases or sub-databases, either from ProQuest or another database company such as NewsBank. Want to read your former hometown newspaper? Chances are you can.
Why do libraries provide this public service?
"Providing access to information and removing barriers is a primary tenet of libraries," Blankenship said.
Stanley Seivert, associate librarian at the main Central Branch of the Hennepin County Library in Minneapolis, echoed this sentiment: "A major function of libraries … is to make information available. Newspapers are just one more source of information."
A Library Card Offers Access from Home

It gets even better. With a library card, which can be obtained for free, if you have access to a home computer or smartphone, you can access newspaper databases remotely. This means you can read newspapers online from home and other places.
Many libraries let you sign up for a library card through their website, but I recommend signing up for one in-person. This will allow you to talk directly to a librarian about the publications you want to read and be shown the exact path and even shortcuts for doing so.
Your library's database may be different as well. The Seattle Public Libraries use PressReader, which gives readers an actual page view of current newspapers going back 60 days — in essence, a virtual newspaper. My library's database gives readers a text-only list of headlines.
I currently read The New York Times remotely through my local library site. You can start reading newspapers that interest you by going on your library's website and then to 'Online Library.' From there, you'll see a resource list, where you can find newspapers and search for the particular edition you want. Whatever steps your library requires will quickly become familiar.
Once you come to a list of headlines, you can scroll through and click on whichever headline interests you to read the full article. Or you can save it to a file, email it to yourself or print it out to read later. You can also have the article read aloud in English or have it translated in print to 20 other languages!
Back to the Future
My husband and I are now saving enough so we can buy our own print subscriptions in the near future. Meanwhile, we recently treated ourselves to a paper issue of the Sunday New York Times, and spent a long lovely morning reading it, just like in the old days.
It was nice to have a paper on the coffee table again.