How Ready Is the U.S. for Retirement and Aging?
The good and bad news in two surveys released today
I think it's fascinating to see how prepared Americans and America are for retirement and aging compared with the rest of the world. Two recent surveys, in conjunction with the OECD Bridging Divides meeting in Paris, come up with dramatically different answers. (The OECD is the 35-country group whose full name is the Organisation for Economic Co-Operation and Development.)
In Successful Retirement: Healthy Aging and Financial Security, U.S. workers generally beat out others in 14 countries for retirement preparation. "We can do a lot better to improve our retirement outlook, but when compared to our peers around the world, we are actually doing quite well," said Catherine Collinson, president of Transamerica Center for Retirement Studies (TCRS) and executive director of Aegon Center for Longevity and Retirement. Those two groups released the report along with Instituto de Longevidade Mongeral Aegon.
The notion of personal responsibility for retirement seems to have become ingrained in our national psyche. An impressive 91 percent of Americans whom Transamerica surveyed felt "very or somewhat" personally responsible for making sure they have sufficient income in retirement vs. just 73 percent of workers globally. The Transamerica report interviewed 14,400 workers and 1,600 retirees in Australia, Brazil, Canada, China, France, Germany, Hungary, India, Japan, the Netherlands, Poland, Spain, Turkey, the United Kingdom and the United States.
India, however, outshone the U.S. in a few key areas of this survey and offers us a few lessons, as I'll explain shortly.
But the United States didn't fare as well in the AARP Aging Readiness and Competitiveness Report (or ARC).
AARP and FP Analytics looked at how prepared 12 nations are for the growth of their 60+ populations in four sectors: 1) Community & Social Infrastructure; 2) Productive Opportunity & Economic Output; 3) Healthcare & Wellness and 4) Technological Engagement. Each country was deemed a "leader," a "mover" (one making notable progress) or a "laggard" for each sector and the U.S. was a leader only for Technological Engagement. It was a laggard in Healthcare & Wellness.
AARP studied (but did not rank) Brazil, Canada, China, Germany, Israel, Japan, Korea, Mexico, South Africa, Turkey, the United Kingdom and the United States. (You can read reports for each country and use AARP's online tool to compare country-by-country growth in their 60+ population over the next 35 years here.) The number of people 60+ in those countries will more than double by 2050, its report said. "The challenges and opportunities presented by the massive growth of the 60-plus population is a global phenomenon — it's truly borderless," said AARP CEO JoAnn Jenkins, in a prepared statement.
Let me take the two reports one at a time.
The Transamerica Report
You may be surprised to learn that according to Transamerica's sixth annual survey, U.S. workers are far more on top of retirement planning than workers in many other countries. But that's not saying a whole lot; the retirement preparation percentages are pretty dismal mostly everywhere. A few key stats:
57 percent of U.S. workers are "habitual savers" vs. 39 percent globally. Credit 401(k)s, says Collinson.
47 percent of Americans have a backup plan for retirement income if they're unable to continue working before reaching their planned retirement age vs. 33 percent of workers overall. Americans' backup plans: their spouse or partner will continue working or they'll dip more into savings. There's a strong chance they'll need a backup plan; 61 percent of U.S. retirees surveyed said they retired sooner than they planned, usually due to poor health, a job loss or family caregiving responsibilities.
43 percent of Americans feel "very or extremely" confident they will be able to retire with the lifestyle they consider comfortable vs. 25 percent overall globally.
41 percent of Americans feel very able to understand financial matters when it comes to planning for retirement. That's just below No. 1 Brazil (44 percent) and far higher than Japan (7 percent), the U.K. (26 percent) and workers globally (26 percent). Collinson urges caution regarding the U.S. figure, though, due to self-congratulatory views. "Most other research shows Americans don't know as much about financial matters planning for retirement as they say," she says.
26 percent of Americans think they are saving enough for retirement — that's depressingly low, but twice the percentage of workers globally.
India came out with the top Aegon Retirement Readiness Index score based on survey questions about: personal responsibility, awareness, financial understanding, retirement planning, financial preparations and income replacement. That's partly because Indian workers and retirees said 43 percent of their retirement income comes from, or is likely to come from, their own savings. By contrast, Americans said 29 percent of their retirement income is or will be from personal savings.
Indian workers were also the most likely to have a backup plan for retirement. They ranked No. 1 for saying their personal development plans were very well developed, too. "That's an important one to call out," said Collinson. "People who have a plan generally do better in retirement than those who do not. Having a plan helps you achieve your goals; it gives you a road map. That's a lesson we can all learn."
Another lesson Americans can take from India: the importance of practicing mindfulness (meditation and relaxation exercises) to age healthier. More than four in 10 Indian workers (41 percent) said they practice mindfulness regularly; only 24 percent of Americans do.
"Mindfulness and meditation can help us build essential coping skills to navigate through our lives, keep in perspective what is most important and address our most formidable challenges," said Collinson. "They are mental exercises that help us train our brains and our brains are a use-it-or-lose it muscle."
Collinson offers three caveats about India, however: 1) The survey was conducted online, so Indians without Internet access (often in rural areas) weren't included; 2) India's Retirement Readiness Index score, though the best, was just "a medium" of 7.6 on a scale of 1 to 10 and 3) "Indians need to avoid getting caught up in what we refer to as 'irrational exuberance'" about their retirement prospects — assuming that because the economy and their finances are growing strongly now that this means they will continue in the future.
The AARP Report
AARP was more interested in aging policy in preparation for the coming rapid growth of population age 65 or older. "A shift of mindset is necessary for a society to prosper in the aging era," its report noted.
For "Community Social Infrastructure," AARP examined efforts to prevent social isolation, promote social engagement and improve accessibility and mobility. Japan, it said, was "at the forefront" of preventing social isolation. With its Watchover Service, the report noted, Japan "uses its national postal office network to offer routine check-ins for older adults at a minimal cost to families."
FP Analytics Managing Director Claire Casey said in a statement that "here in the U.S., where the U.S. Postal Service faces declining revenues, something like Japan's Watchover Service, or at the very least, the idea of using existing resources to address emerging challenges, could be an interesting conversation."
China and Israel got high marks from AARP for promoting social engagement. In China's 14-year-old Silver Age Action Initiative, retired professionals volunteer to spur local economic and social development. Israel's Here We Live program offers students a scholarship and low-cost housing if they live with older homeowners and spend at least five hours together each week.
For "Productive Opportunity," AARP points to the U.K. and its Age Positive Initiative, which "provides employers with a toolkit to address retaining, retraining and recruiting older workers." Two weeks ago, some of Britain's best-known companies, including Barclays, unveiled plans to increase the number of their 50+ workers by 12 percent by 2022. And the U.K.'s Now Teach program retrains professionals to become teachers.
For "Technological Engagement," AARP was impressed with the "pioneering community center network in the U.S.," Senior Planet. Its digital literacy program "has placed digital skills at the center of all of its activities — from workplace training to health care management to socializing."
But a warning: 90 percent of people 65+ in Turkey and Mexico and more than 85 percent in China have never used the Internet, says AARP. "The challenge of digital literacy — that is, the degree to which older people feel confident using technology — is real, pervasive and troubling," said Casey. "One of the overarching findings of ARC is that nations around the world need to focus on addressing digital literacy."
For "Healthcare and Wellness," AARP's report says "the U.S. stands out for the high cost of health care and its failure to generate better health outcomes." America, the report adds, is the only "high-income country that lacks universal [health] coverage."
Korea, by contrast, gets applause in this sector, especially for using technology to help improve the quality of health care. AARP says Korea (with the world's fastest Internet speeds) "plans to uses its nationwide broadband network to provide more efficient and higher-quality care to its rural population, including remote checkups — 35 percent of older Koreans live in rural areas."
Next Avenue Editors Also Recommend: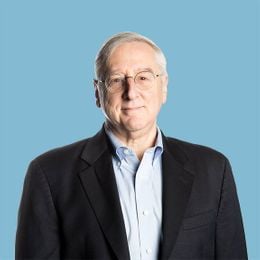 Richard Eisenberg
is the former Senior Web Editor of the Money & Security and Work & Purpose channels of Next Avenue and former Managing Editor for the site. He is the author of "How to Avoid a Mid-Life Financial Crisis" and has been a personal finance editor at Money, Yahoo, Good Housekeeping, and CBS MoneyWatch.
Read More