The Frightening Truth About Canadian Pharmacies
Trying to save money can jeopardize your health — and even your life
It may seem harmless, smart even: order prescription medications through an online pharmacy based in Canada. Get the same drug you would get down the street at Walgreens — for a lot less money.
But doing so could kill you, says Jim Dahl, former assistant director of the U.S. Food and Drug Administration's Office of Criminal Investigations.
The problem is counterfeit or misbranded drugs, which make millions of dollars for unscrupulous distributors around the world, he says.
Even legitimate online pharmacies overseas cannot legally sell drugs to U.S. residents. With very few exceptions, it is illegal for U.S. citizens to import drugs from other countries, according to the FDA.
Hidden Poisons
"Counterfeit drugs might have some of the active ingredient but it might be sub-potent, super-potent," says Dahl, who is on the board of the Partnership for Safe Medicines. And sometimes they're just plain toxic: "We've seen things like paint and heavy metals and even poisons in some of the drugs."
Or maybe the pill that looks like your blood pressure medication is just a sugar pill.
"You really don't know what you're getting," Dahl says. The drugs you think you're ordering from Canada are more often than not from Turkey, China, Fiji, Panama or any of a host of other countries.
(See the "Hidden Poisons" graphic below for more information on this topic.)
Vast and Unregulated
The fact that many foreign online pharmacies don't require a prescription should be a major red flag to consumers.
The operators of the illegal online pharmacies may not set out to harm people, Dahl says. "But inherent in their business model is this lack of safety, and it's easy for the people they deal with — who are also criminals —  to put anything into that inventory."
How big is the problem? No one really knows, Dahl said, because the Internet is so vast and mostly unregulated.
But LegitScript, a Portland, Ore., company that vets the safety of online businesses, says there are more than 40,000 "active rogue online pharmacies" at any particular time. The site has a feature in which a consumer can type in the web address of an Internet pharmacy to check if it is legitimate.
A check on www.canadadrugs.com, for instance — which describes itself online as "the number one online pharmacy in product knowledge, prescription choice, quality and safety"  — comes up as "rogue" in the LegitScript check.
That means, among other things, that it violates laws and regulations on drug sales, "does not adhere to accepted standards of medical and/or pharmacy practice, including standards of safety; and/or engages in fraudulent or deceptive business practices."
Commonly Purchased Drugs
Drugs for erectile dysfunction are a big seller online, partly for the price savings and partly because of the embarrassment of going to a doctor to report the problem, Dahl says.
Others frequently purchased from overseas include weight-loss drugs, hair-loss treatments, testosterone, sleeping aids, narcotic pain relievers, and maintenance drugs such as cholesterol and blood pressure medications.
"But the truth is we've seen that online pharmacies cover the entire gamut of drugs, including some not approved by the FDA for use in the U.S. in any form," Dahl says. "Every therapeutic area of drugs has examples of counterfeit product. This includes generic as well as branded drugs."
Online pet pharmacies pose many of the same risks.
Fake Cancer Drugs Peddled
Even more frightening is the fact that some "pharmacies" overseas have sold counterfeit cancer medication, injectables used in chemotherapy, to American doctors.
William Skully, the president  of one of those companies, Medical Device King, served as one of the kingpins in a scheme to sell misbranded and unapproved cancer drugs — including chemotherapy drugs for patients with stage IV cancer — to doctors across the United States.
The FDA has investigated such sales since at least 2007. "The tested counterfeit cancer medication contained no active ingredients, only saline and acetone," according to the Partnership for Safe Medicines. a coalition of 75 nonprofit organizations working to protect consumers from counterfeit or substandard drugs.
Some doctors themselves have been complicit in the cancer drug fraud; you can find a map of states in which physicians have been prosecuted at the Partnership for Safe Medicines.
Skully was convicted at trial of 64 felonies for mail and wire fraud, unlicensed distribution of prescription drugs and other charges. He was sentenced June 2 in U.S. District Court in Central Islip, N.Y., to five years in prison.
If you're not yet convinced to stay away from illegal online pharmacies, the Partnership for  Safe Medicines has this sobering fact: Counterfeit drugs often finance organized crime, terrorism, child and slave labor and human trafficking.
A Snapshot of Recent Cases
Investigations have led to the following:
Officials with CanadaDrugs.com face federal indictment for conspiracy to smuggle goods in the United States, international money laundering and other charges. From 2009 to 2012, CanadaDrugs.com profited mightily from its crimes, according to the indictment, filed last year in federal court in Montana. "During that time, Canada Drugs generated at least $78 million in gross proceeds from the illegal sale of unapproved new drugs, misbranded drugs, and counterfeit drugs in the United States," the indictment says.
Last month, an international operation targeting the illicit online sale of medicines and medical devices culminated in the seizure of 12.2 million "fake and illicit" medicines and products. Those included weight-loss pills, cholesterol and anxiety medication, pregnancy tests, anabolic steroids, sleeping pills and pills for erectile dysfunction, hair loss treatments and nutritional products. The total value: more than $53 million.
The same operation led to the suspension of 4,932 websites selling drugs illegally.
The FDA reported in 2011 that individuals who placed orders over the Internet for Ambien (a sedative), Xanax (prescribed for anxiety), Lexapro (anxiety and depression) and Ativan (anxiety) received foreign versions of Haldol, or haloperidol, a powerful anti-psychotic. As a result, the FDA said, the customers "needed emergency medical treatment for symptoms such as difficulty in breathing, muscle spasms, and muscle stiffness—all problems that can occur with haloperidol."
In 2014, the FDA and other agencies seized and shut down 1,677 illegal pharmacy websites, many of which "appeared to be operated by a criminal network that represented itself as various Canadian pharmacies," and sold drugs described as "brand name" or "FDA-approved" when they were neither, the FDA said. Some of the sites tried to trick customers into thinking they were buying from well-known retailers by using names such as www.walgreens-store.com and www.c-v-s-pharmacy.com.
How to Protect Yourself and Your Family
See these tips for saving money legally on prescription drugs from the Partnership for Safe Medicines;
Read more about buying drugs from Canada;
Look up any website on LegitScript to find out if it is authorized to sell drugs to foreign buyers;
Look for the VIPPS (Verified Internet Pharmacy Practice Sites) or Vet-VIPPS (Veterinary-Verified Internet Pharmacy Practice Sites) Seals, which designate that a site has successfully gone through a rigorous screening process by the National Association of Boards of Pharmacy.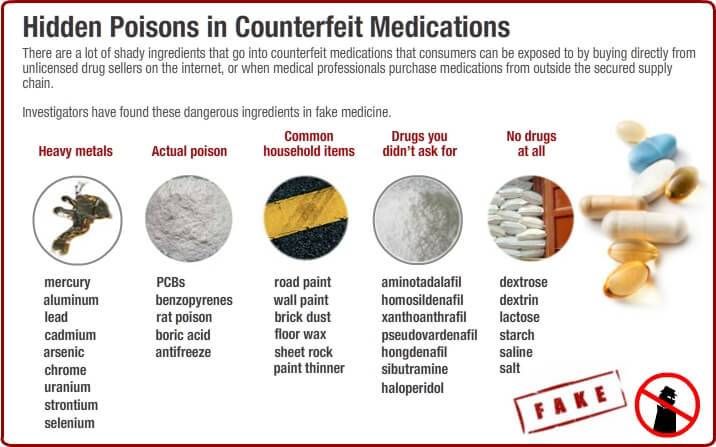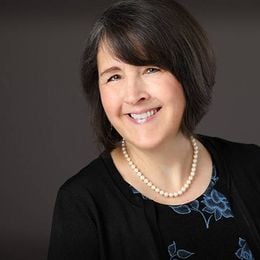 Emily Gurnon
is the former Senior Content Editor covering health and caregiving for Next Avenue. Her stories include a series of articles on guardianship abuse that was funded by the Journalists in Aging Fellows Program. She previously spent 20 years as an award-winning newspaper reporter in the San Francisco Bay Area and St. Paul. Reach her through her website.
Read More