7 Reasons Your Resume May Have Been Rejected
Check to see if you've made any of these goofs before applying for a job
You may think you have the "perfect" resumé, but a hiring manager — who is looking for specific things — may disagree. Here are seven reasons why your resumé may have been rejected: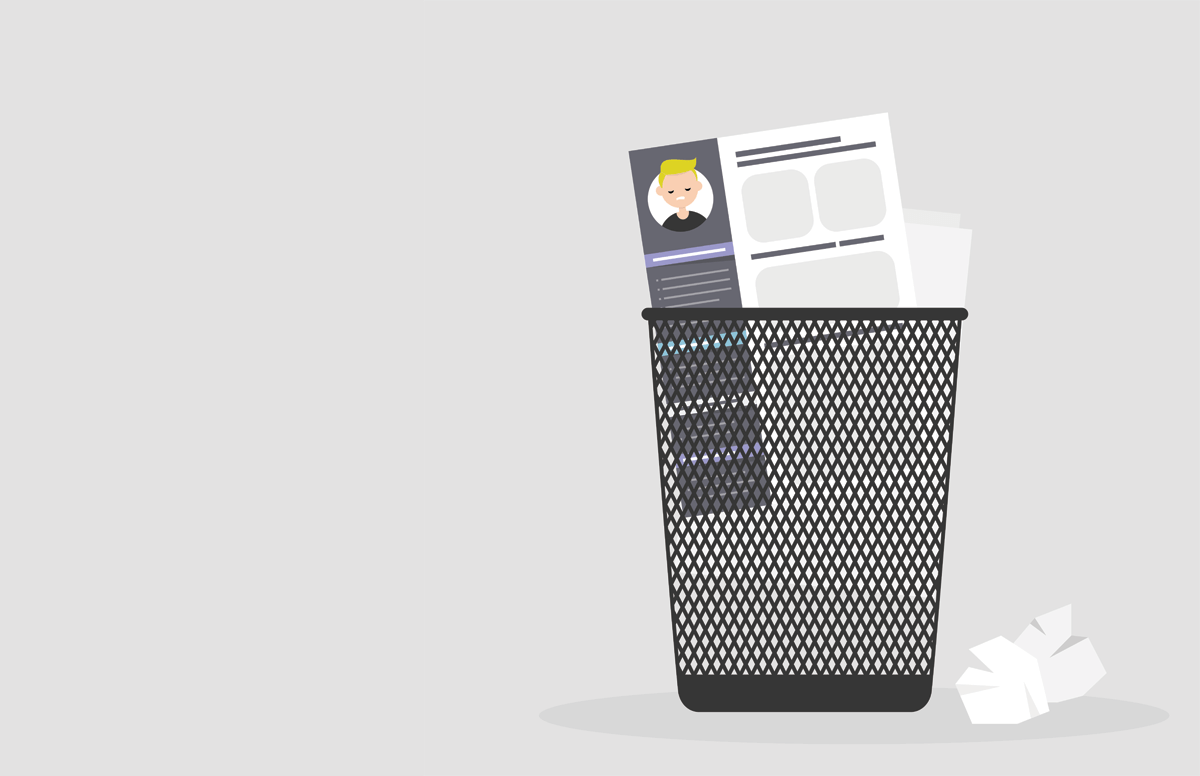 1. Too much focus on background and experience that is irrelevant to the position If you're in your 50s or 60s, you may be wondering whether to include all your job experience on your resumé. The truth is: it depends.
Are you returning to the workforce after staying home for many years? If so, part- time jobs; work you did in, or right out of, college and volunteering can round out your resumé and show the skills you've obtained. On the other hand, if you have decades of continual experience, give your resumé a haircut. Here are a few items to consider trimming:
Work experience that's more than a decade old
Jobs where the skills you used aren't relevant for the position you're applying for
Irrelevant hobbies and interests
If you think it's important to include some of these, make references to them as short as possible. For example, rather than eliminating a job entry entirely, simply list the name of the employer, your job title and the years you worked there.
2. Missing keyword phrases that resumé scanners demand  Before your resumé ever reaches an HR person or hiring manager, it probably will be scanned for certain keyword phrases. Many companies use scanning software to take some of the workload off of their staff. If your resumé doesn't contain the right keywords, it may be rejected before a human could ever see it.
Customize your resumé for each job opening by inserting relevant keywords. These can be pulled from the job listing itself, industry publications and other sources. A company such as JobScan can help ensure that your resumé is optimized for resume robots.
3. Your resumé doesn't match your other application materials If a hiring manage decides to dig a little deeper, it's important that everything you present adds up. Your resumé, cover letter, even your references combine to create an overall impression of who you are.
Be sure everything you present to a potential employer is consistent. If you need help keeping your messaging on track, there are resources such as Hudson and ResumesCentre, which offer resumé and cover letter writing assistance, templates and career advice.
4. Leaving inappropriate content on your social media accounts If you've developed a professional presence on social media, you should include information about your social media accounts on your resumé. But… if you have written or shared content that might be viewed as offensive or controversial, that could seriously harm your chances of getting hired. Get rid of it.
5. Failing to focus on what you can contribute  Save remarks about pay, benefits and advancement potential for the negotiations phase. Your resumé should be all about what you can bring to the table. What skills do you have? What have you done at your current employer or previous employers to improve the bottom line or help things run better?
Show proof! Don't just say that you improved processes in customer service. Say that you created a program that led to a 25 percent improvement in customer satisfaction for over-the-phone support.
6. Typos and poor editing  There's no room for spelling or grammar goofs in your resumé. Fortunately, there are plenty of tools you can use to produce error free resumés, such as ProWritingAid. You might also consider having a friend or family member take a glance at your resumé, too. A second set of eyes may catch mistakes or awkward wording that you missed.
7. Resumé formatting and content that isn't a cultural fit The way your resumé looks and reads should be appropriate for the employer where you're applying. If you are going for a job where creativity and diversity are valued, find ways to emphasize in your resumé items that show your relevance. Your cover letter also provides an excellent opportunity to demonstrate cultural fit.