Rebel Artist With a Dream
Musician and painter Jean Smith is attracting attention in her 60s by selling $100 portraits to fund a sanctuary for progressive artists
When I saw The New York Times Magazine headline saying that I was subverting art-world economics $100 at a time, I must admit, it sounded like something I might do, but really, I was just trying to make a living selling paintings to other artists and musicians on Facebook.
If anything, the subversive part of my project is in setting aside funds from painting sales to open the Free Artist Residency for Progressive Social Change, where writers, musicians and artists of all kinds will work on projects that intend to change the world.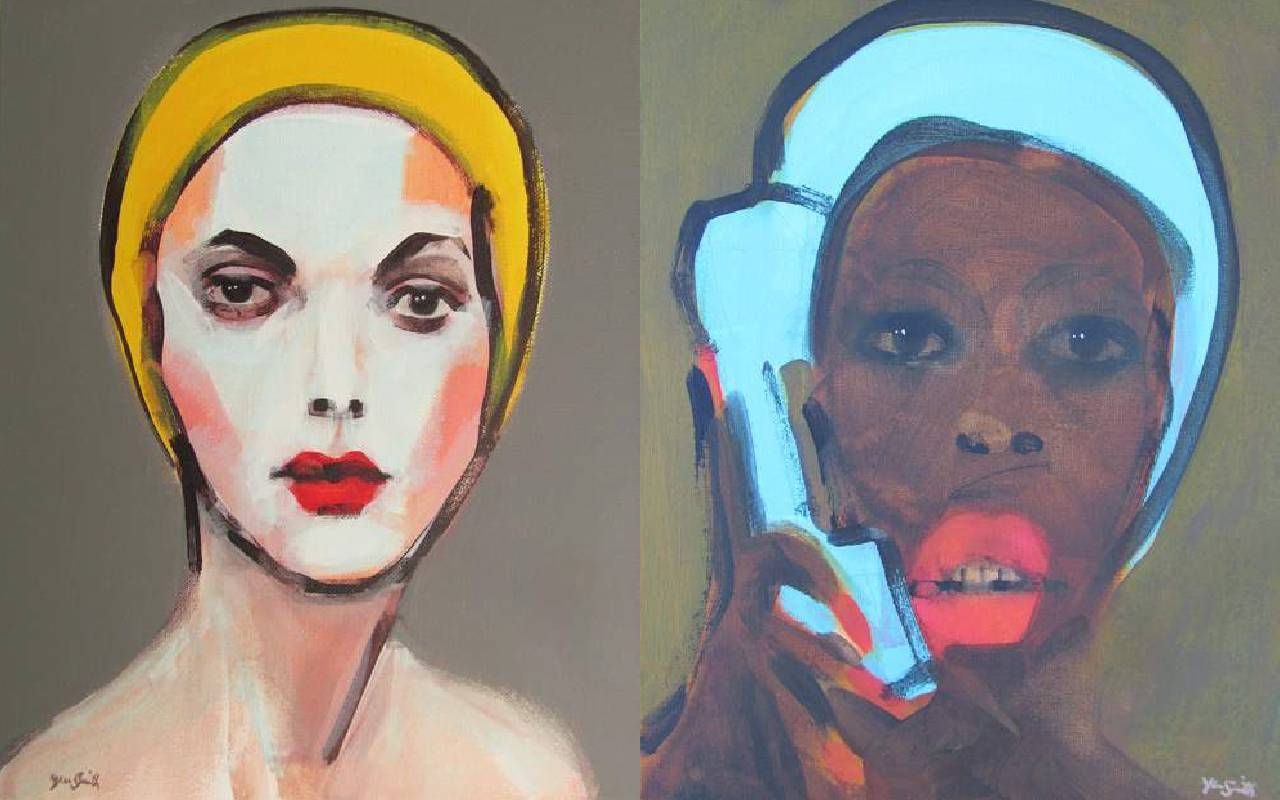 I have, for almost 40 years, participated in culture where art and activism collide. The artist residency is a continuation of Mecca Normal, the rock duo I started in the mid-'80s to raise social justice issues. In part, my lyrics inspired the co-founders of the mid-'90s social movement known as Riot Grrrl.
In 2016, at age 56, I decided to post a $100 painting every day on Facebook. I had a decent number of musician friends, but few would be able to buy expensive art. That's where the low price came in.
Why Portraits?
I planned to paint landscapes, but to grab people's attention, I posted a painting of a friend in a wide-brimmed hat. It wasn't for sale, but someone immediately wanted to buy it.
I've looked at a handful of properties in person, securing three accepted offers on properties that could have functioned as artist residencies, but wouldn't have been ideal.
Before I could unconfuse things, there was a line-up of comments from people wanting whatever portrait I painted next. Someone even offered to pay me in advance! I ditched the landscape idea and have been painting women's faces ever since.
Four years into the daily painting project, I was making more than I needed to live on, but my living situation was, and still is, very fragile. I can be evicted at any time, as the older property owner allows the building to fall apart. This lack of security is what prompted me to consider buying a place away from the city with lots of room for visiting artists.
I've looked at a handful of properties in person, securing three accepted offers on properties that could have functioned as artist residencies, but wouldn't have been ideal. As a first-time home buyer, I've learned a lot about issues from building materials to flood plain insurance. Being single without kids, I plan to bequeath the property to a yet-to-be-named group of cultural activists. This may be the most subversive element of all.
When gloomy news of the COVID pandemic took hold in 2020, my Facebook page became a focal point for inspiration, beauty and hope. Every day a new painting depicted a woman with a distinct sense of personhood. The artist residency became financially feasible, but pandemic-related concerns interrupted my plans.
In August of 2020, I got an email from a journalist asking if I'd be willing to tell The New York Times my story. He'd been a music critic, so he knew my band's history. We spoke on the phone twice for an hour each time.
The second call was mostly about the artist residency. To me, this was the exciting part of the story, so I was baffled when a fact checker went through the final draft with me without mentioning it.
"What about the artist residency?" I asked her.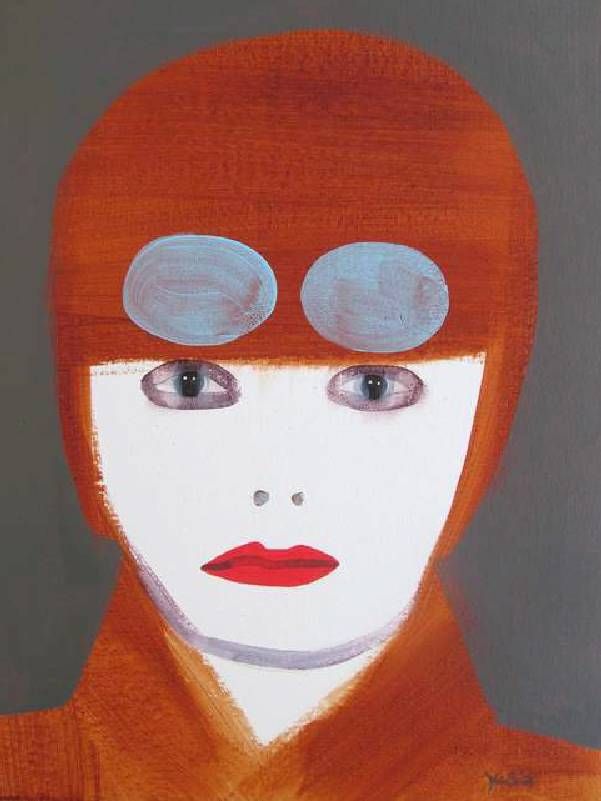 "I don't know," she said. "Maybe there wasn't enough room."
"But it's important," I said. "It's not like I'm saving up to buy a Lamborghini!"
The Project Takes Off
Then it was a long wait of four months before the Times published the article. In that time, CBC interviewed me on a national radio program out of Toronto.
Talking about paintings on the radio seemed like a bit of a stretch to me, but something about the price, The New York Times and the free artist residency created a perfect storm. Several thousand people piled onto my Facebook page ready to buy paintings. I started selling larger canvases at higher prices while maintaining the daily $100 painting.
Sales were already wildly high when The New York Times article sent my story into the stratosphere. I received thousands of messages, one of which was from a retired art museum director (a Smithsonian, a Guggenheim and the Whitney) who said my paintings were terrific, adding that I'm a great colorist who captures character so well. She bought three paintings for her collection, mentioning that they'd be included in art tours she hosts in her Manhattan home.
I was thrilled to see a reference to the artist residency at the end of the article, but somewhere in the middle, it sounded like one day I quit my part-time job and decided to become a painter, whereas I've pretty much always been a painter. Both my parents were painters. I was steeped in it. I began doing self-portraits at age 13, went to art school to study painting, and subsequently worked as a graphic designer.
In 2000, I made laser copies of my early self-portraits, and included them in my touring classroom presentation about how art and music can change the world. The paintings were an example to inspire students to start creative projects and stick with them, even when they couldn't see where things were going. I'm glad I took my own advice. Almost 50 years after I had painted the self-portraits in my bedroom as a teenager, The New York Times came calling.
Support Floods In
The article resonated with thousands of people, especially those who knew how low my prices were, and how exceptional it is to have a painting career take off at my age. Buyers were keen to let me know they wanted to support the artist residency.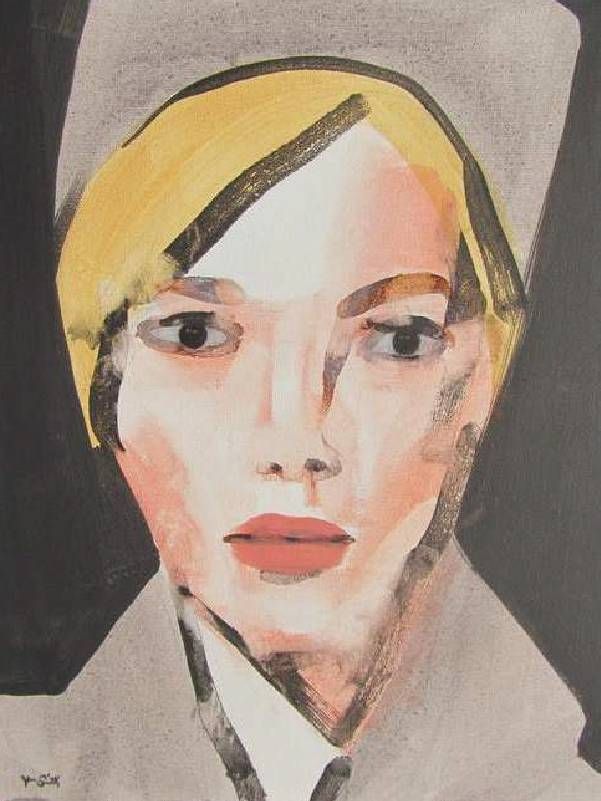 For the better part of the following two years, I was painting, selling, packaging and shipping seven days a week. It was extremely intense. The paintings were a hit, but the overwhelming success felt like 40% fluke and 60% hard work.
Month after month, accepting huge payments hand over fist became routine. I was selling twenty-four to thirty large (16 x 20 inch) paintings a week in sets of six. I had art supplies and groceries delivered. Mercifully, the post office was across the street.
Working Relentlessly
I saw no one and slept on a bed I shared with packaging supplies, making it so narrow I felt like a rotisserie chicken when I turned over.
I focused on painting and put aside the retreat idea because making hay while the sun shone seemed smarter than slowing down to buy over-priced real estate. By holding off, I have significantly more funds to work with. While house prices have come down, the shift in the economy has halted the sale of my larger paintings, putting the grandest version of the artist residency out of reach.
I'm aiming to purchase property within the next six months. Ideally, artists will be staying on an island close to a beach. That's the goal, but it will depend on how my painting sales are at the time.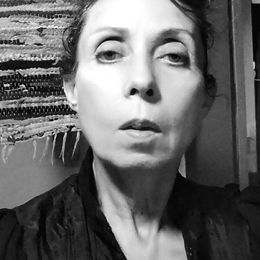 Jean Smith
lives happily alone in a small penthouse apartment, one corner of which is her art studio. She is the singer in Mecca Normal, a guitar-and-voice duo with 14 albums on some of indie rock's most important labels.
Read More