Rebuilding the Family Business, One Pecan Log Roll at a Time
How a Georgia CEO is honoring her grandfather's legacy
For generations of Americans in the South and Midwest, a visit to a roadside Stuckey's convenience store was as big a part of road trips as the game I Spy and backseat cries of "Are we there yet?"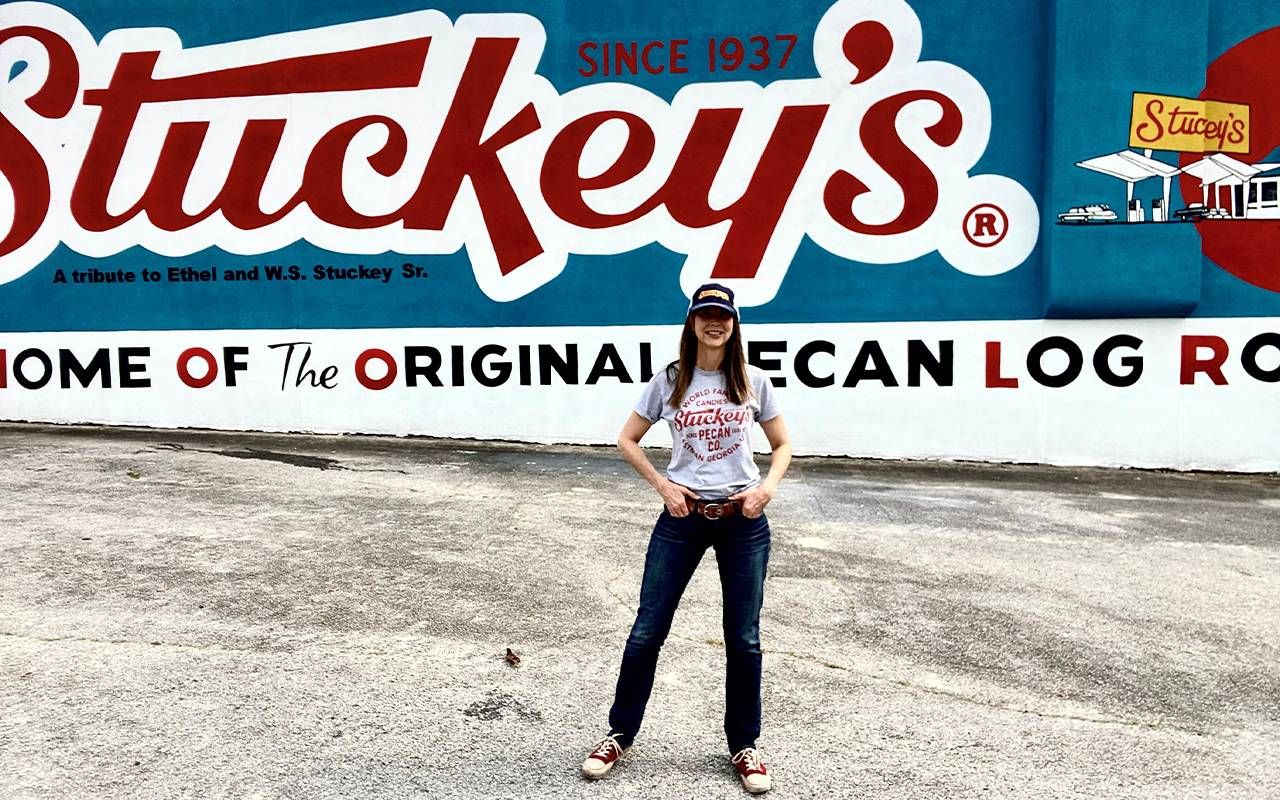 That was certainly true when Stephanie Stuckey — granddaughter of Stuckey's founder and now CEO of the company — was growing up in the 1970s. She loved everything from the iconic pecan log rolls to the kitschy souvenirs. "I have a dunking bird to this day that I got as a kid," she says.
But one thing was different about her family's visits. "I hear from people who say that they had to beg their parents to pull over at Stuckey's," she says. "We never had to beg our parents; we always stopped."
That's perhaps ironic since the family no longer owned their namesake company by then. In fact, founder W.S. Stuckey Sr. had sold the chain to the Pet Milk Co. in 1964, the year before Stephanie Stuckey's birth.
Restoring the Family Legacy
While Stephanie Stuckey is a third-generation CEO — her father bought the company back from Pet while she was in college — her ascent to leadership wasn't preordained. After a career as a lawyer, Georgia state representative and Atlanta city official, she cashed in her life savings in 2019 to buy her namesake company.
"I just wanted to prove that it could be done ... that a family can lose their business and get it back and make it something amazing."
By then, the 82-year-old company was a shell of its former self. From a peak of 368 stories across more than 30 states, Stuckey's had shrunk to little more than a rented warehouse in Eastman, Georgia, and about 60 locations that licensed the name.
Oh, and corporate debt that ran into six figures.
"I think when it comes down to it, I bought Stuckey's because I loved my grandfather," Stuckey says.
But that was not her only motivation. "I just wanted to prove that it could be done, that comebacks are possible, that a family can lose their business and get it back and make it something amazing," she says.
A Quick Comeback
More than three years in, Stuckey seems to have succeeded. She acquired Front Porch Pecans in 2020 and named its founder, R.G. Lamar, president of Stuckey's. (He's also a co-owner.) She bought Atwell Pecans a year later and is now investing $5 million in Atwell's candy-making facility in Wrens, Georgia.
What's more, the company is profitable again. "I like to say we're ramen-noodle profitable because we're still very much trying to grow and rebuild this company," she says. "So everything that we make is being reinvested in the company."
That doesn't mean investing in new stores, however. "People ask me, 'When are you getting a store again?'" she says. "I'm, like, 'When do you want to give me $2 million?'"
Turn Rivals Into Partners
Instead of looking at real estate, Stuckey is striking distribution deals with convenience store chains like Wawa and E-Z Mart Stores that have sprung up since her grandfather founded Stuckey's.
"We are extremely successful and growing with pecan snacks and candy, so it's working," she says of her strategy. "And all those so-called competitors can be our partners."
Although she feels nostalgic for the stores of her childhood, Stuckey also recognizes that the brand must evolve or die. "A great example of that is Blockbuster, right?" she says. "People loved those Blockbuster stores; they were so much fun. But they went bankrupt; they're all shuttered except for one."
She also notes that Stuckey's began in 1937 as a roadside pecan stand, so her focus on product marks a return to the company's roots. "I like to say I don't live in the past, but I respect it and it's very much a part of what our brand is about," she says.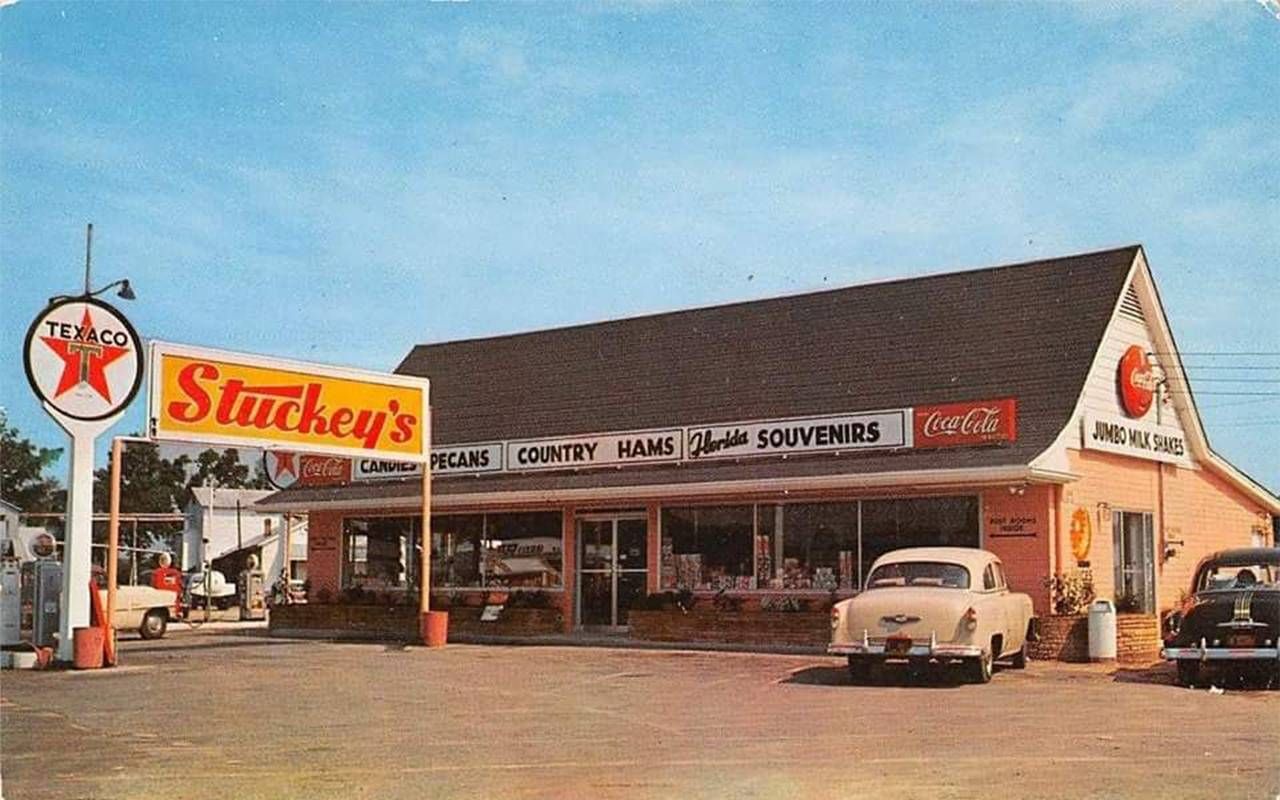 Making a Midlife Pivot
Stuckey bought the company — and launched her business career — at age 53, which she calls perfect timing.
"Midlife is the best time of your life to embark on a new venture," she says. "It's where you have enough experience built up to really hit your stride, but your health is still there if you've taken care of yourself. I feel just as energetic and excited about life and the opportunities as I did at 20; if anything more so."
She notes that famed investor Warren Buffett looks beyond financial reports when he considers acquisitions. "It's not just the balance sheet, although that's certainly important," she says. "It's the emotional maturity and emotional intelligence of the leadership, and that comes with experience and age."
There's one more reason Stuckey believes her timing was right. "I also had something extremely important, which is good credit," she says. "You don't get good credit unless you have a lifetime of paying your bills on time."
Learning On the Go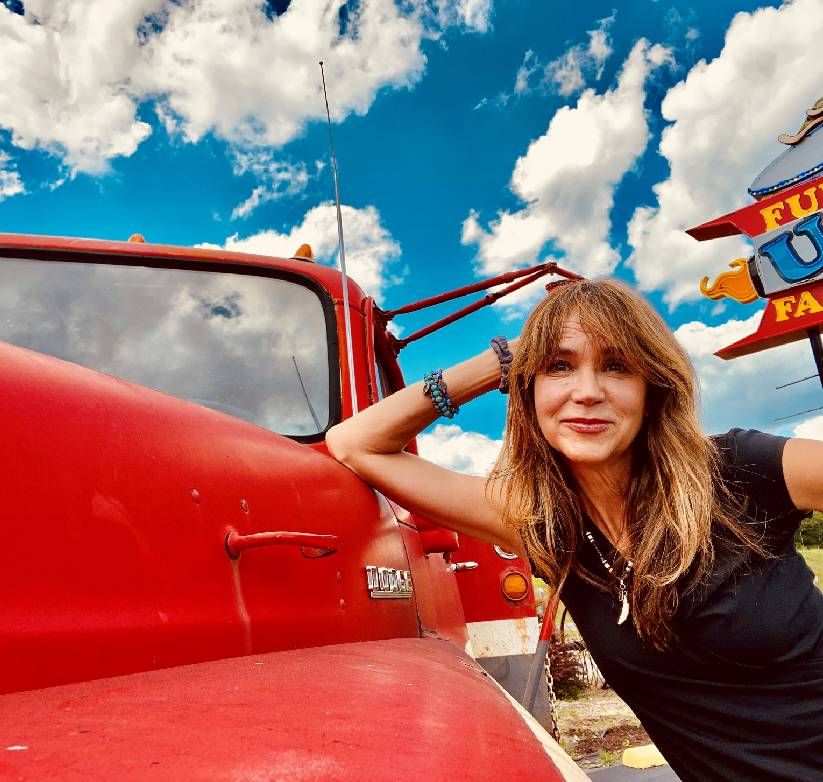 Even though she'd never led a company or attended business school, Stuckey brought a wealth of experience to her new role. Across her career, she had run a nonprofit law firm, numerous political campaigns and Atlanta's Office of Sustainability.
To plug the gaps in her knowledge, Stuckey built a team of experts.
"My business partner has a lot of financial acumen, and I have a vice president who's got incredible experience with procurement and buying," she says. "We just hired a national sales director who has 30 years' experience working in distribution and supply chain. We've hired a top-notch human resources professional who came from Smithfield Ham and spent decades there. We've got an ops director who has been running the manufacturing facility we bought for 30-plus years."
Savvy Social Media User
Stuckey has also relied heavily on tools her grandfather could never have imagined, like YouTube videos, TED Talks and webinars. And if she doesn't know something, she's not afraid to ask (perhaps another benefit of being in her 50s instead of her 20s).
"I'd rather do that than sit through a meeting where we're talking about something I don't understand," she says. "It doesn't make me effective if I'm just sitting there pretending like I know what I'm doing, and I don't."
Apparently, Stuckey knows what she's doing. In a LinkedIn post to mark her third anniversary as CEO, she reported that the company was selling its products in nearly 5,000 stores across the country and had grown from nine employees to over 100.
Perhaps most importantly, however, she has honored her grandfather's legacy. "I think he's looking down from heaven and is happy with the fact that this business is still thriving," she says.