Refinancing: Is Now the Time for a 15-Year Mortgage?
Switching from a 30-year mortgage to a 15-year loan could be a smart move — and cost less than you think
Thinking about refinancing your mortgage to take advantage of today's historically low rates?
There's a pretty compelling case for converting your 30-year loan to a 15-year version, especially if you're in your 50s or 60s, as long as you plan to stay in the home at least 18 months to cover refinancing's closing costs.
"It's an outstanding time for borrowers to consider a shorter-term mortgage," says Keith T. Gumbinger, vice president of HSH.com, a mortgage information website.
(MORE: Should You Pay Off Your Mortgage Early?)
Going to a 15-year loan (recent average rate: 2.94 percent) could help you become mortgage-free in retirement. That's a worthy goal, since eliminating the mortgage albatross will give you one less monthly expense to cover when your income will likely be lower than in your peak earning years.
Tax Break for a Shorter Mortgage
A shorter term can also provide a tax break. As The New York Times recently noted, by restarting the mortgage you'll pay more in interest in the loan's early years, which will increase your mortgage-interest deduction as compared to the waning years of a 30-year loan.
And here's something that may really surprise you: Thanks to the huge drop in rates, you'll probably pay close to what you're paying now every month. "The 3 percent interest rate on 15-year mortgages is so low," Gumbinger says, "that some borrowers can trade from a 30-year fixed-rate mortgage they've held for a while to a new 15-year fixed-rate loan and have roughly the same monthly payment."
He offers this example: If you took out a 30-year, $100,000 fixed-rate mortgage in June 2007 at 6.42 percent, you'd be paying $626.81 a month. Refinancing to a 15-year, 3 percent mortgage today would mean a monthly payment of $645.88, just $19.07 more.
The best part? You'd save $66,789.63 in interest. (Double the above figures for a $200,000 loan or triple them for a $300,000 loan.)
Refinancing to a 30-Year Loan
Some homeowners with 30-year mortgages, however, could face monthly payment increases by refinancing to 15-year loans, depending on when they took out the original mortgage and their current interest rate. If this is true for you, a 15-year loan might be impossible for you to swing.
In that case, you can still save money with a new 30-year mortgage (recent average rate: 3.67 percent). "Refinancing into a 30-year loan can provide additional breathing room in your monthly budget, particularly for borrowers whose budgets are tight," says Greg McBride, senior financial analyst at Bankrate.com. (You can then shorten your loan by making extra mortgage payments when you can, assuming the lender doesn't charge prepayment penalties.)
To see how your monthly payment would be affected by the switch to a 15-year loan, use Next Avenue's refinancing calculator. You might also want to check out HSH's Tri-Refi Refinancing Calculator. It shows you alternative scenarios to avoid paying closing costs up front by adding them to your monthly payment or eliminating them in exchange for a higher mortgage rate.
If you'll be refinancing to a substantially lower monthly payment, be sure to force yourself to take advantage of the savings: put the cash into a retirement plan or pay off other debt.
(MORE: Shop Around for the Best Mortgage Deal)
Advice for Refinancing
Three more tips:
To avoid a low home appraisal that could get your refinancing application rejected, The Wall Street Journal's Ruth Simon recommends accompanying the appraiser during your home inspection. Point out the improvements that have added to your home's value and provide the appraiser with comparable local sales from the past three to six months.
If you owe more on your mortgage than your home is worth, you may be able to refinance as a result of the federal government's foreclosure settlement — if you have a mortgage with Ally Financial, Bank of America, Citigroup, J.P. Morgan Chase or Wells Fargo. These banks are required to refinance underwater borrowers who meet a variety of federal requirements.
Finally, be patient. It now takes big mortgage lenders about 70 days to complete a refinancing, sometimes even three months, according to The Wall Street Journal. It's worth the wait.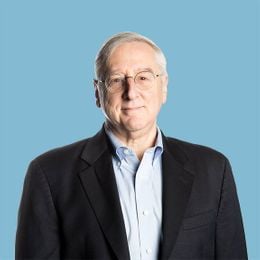 Richard Eisenberg
is the former Senior Web Editor of the Money & Security and Work & Purpose channels of Next Avenue and former Managing Editor for the site. He is the author of "How to Avoid a Mid-Life Financial Crisis" and has been a personal finance editor at Money, Yahoo, Good Housekeeping, and CBS MoneyWatch.
Read More