Remembering a Troubled Childhood Friend
One author's memories of a friendship that drifted
In the eighth grade, I met Lynette. A twig figure with a brunette bob, she was the new girl who latched onto me as if I was the It Girl. Who, me? The only Koreanette in late '60s white suburbia?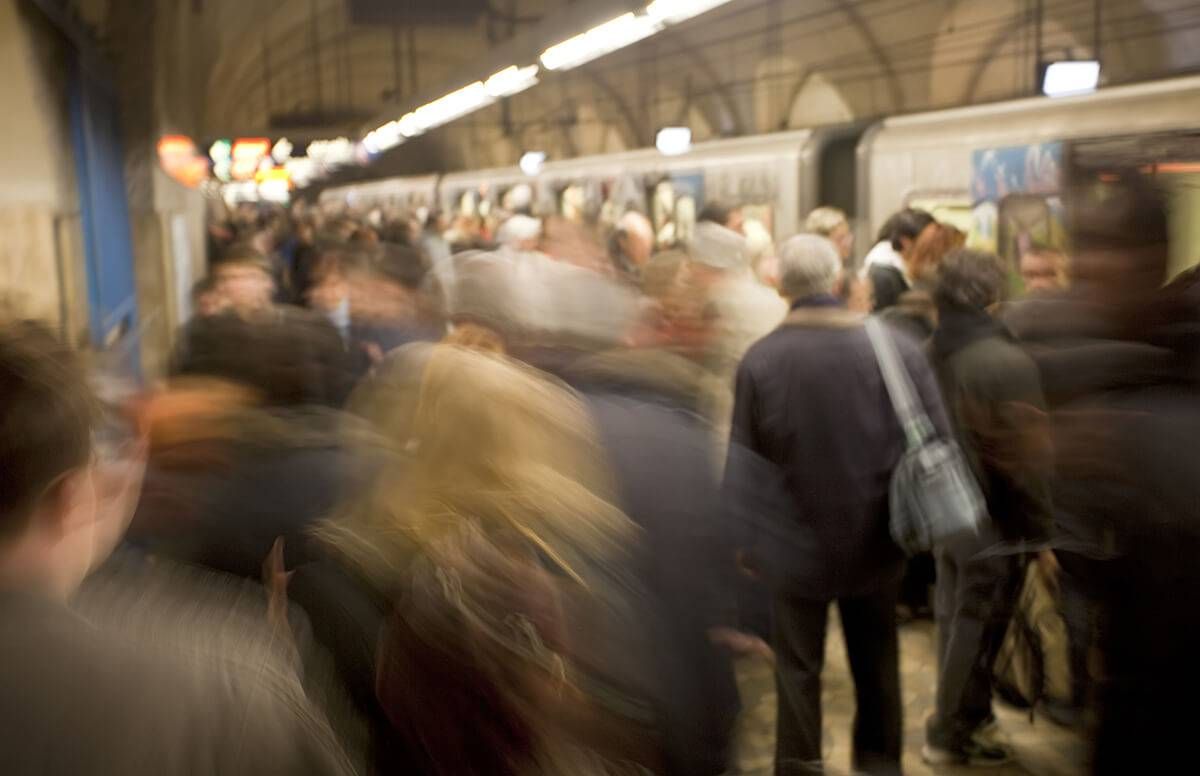 Well, I did wear long delinquent bangs and tease my hair, as girls did in the mod era, and sported kohl-rimmed eyes and silvery lipstick when my parents weren't looking. Oh, and the flowery miniskirts — they did fit nicely. So, right or wrong, maybe I liked Lynette (not her real name) because her fawning gave me a crown of confidence I sorely needed. But I also enjoyed her company, listening to The Beatles and singing Hey Jude with so much angst you'd think we wrote the song and knew Jude so well we'd lay down and die for him.
"Hey, Ju-u-u-u-de…."
We sang our hearts out.
Little Warning Signs
Sooner or later, most people would realize Lynette was messed up; you could smell it on her like the Ambush cologne she shoplifted from Drug Fair. Her self-worth was a trinket, less than the gobs of stolen earrings she'd fan out to certain girls in the hallway like Lifesavers.
"Lynette, why do you care so much?"
"Because they're popular. And pretty."
Consumed with an ugly duckling complex, Lynette had no idea she was the true beauty. Or had the makings. At 13, she was too bony with a dorky 'do, and no one in eighth grade paid her any attention. Despite Lynette's troubled behavior, I was never alarmed. We were juveniles and she was just doing juvenile things in-between our soulful rounds of"Hey, Ju-u-u-u-de…"
'I Just Want to Run Away'
Her family lived in the boonies, so we ended up talking a lot on the phone at night. An only child with a stepmother back when most girls I knew had their "real" moms, Lynette was always hiding in a closet somewhere, her voice dropping to a whisper:
"They both hate me. Sometimes … I even think they want me dead."     
One Friday after school, I took the bus home with her to spend the night. The country roads were long and bumpy. Lynette groaned.
"Welcome to the middle of nowhere."
From the outside, her home was something of an estate but inside, a house of horrors. The Hitchcockian airs emanated from her stepmother, a shrew who did nothing but sit at the kitchen table and smoke.
"Lynette, why do you everything in your power to look ugly?" she said.
Later, in her bedroom, Lynette wailed, "I can't wait to get OUT OF HERE! I just want to run away and follow my dreams."
"What are they?" My dream was to move to Hawaii and write poetry with leis around my neck. Period.
"To be a Beatles groupie."
"What's a groupie?"
She grinned and put on The White Album.        
The next morning, her father drove me home. Lynette came along for the ride while he drove in silence. Not one word.
Disturbing Encounters
Blame it on my kohl eyeshadow, but there was a big awful brute who used to pass me in the hallway trying to mutter obscenities in my ear like "Hey, Sexy." I should've reported him, but this was 1969 — the thought never entered my mind, and I only created ways to avoid him. Meanwhile, Lynette was titillated.
"He thinks you're sexy!"
On my way to gym class one afternoon, the brute grabbed my arm and pinned me against a row of lockers. The next thing I knew, he was mauling me and planting kisses all over my face and neck until I broke loose. When I told Lynette, she cried, "You're so popular!"
That summer, while on a road trip with her parents, Lynette derailed. In her only letter to me, she wrote, "You've seen one mountain, you've seen them all. I can't live like this anymore." As September and the start of high school drew near, I got a series of disturbing phone calls from her. One was about how she was taking all kinds of psychedelic drugs and had lost her virginity to an older boy. Another was to let me know she had run away from home and was living with a bunch of hippies, all of whom she was sleeping with (though she used the profane descriptor of that). Guess who was wearing the crown now?
"If my parents call you," she instructed me, "don't tell them where I am."
They never did.
By Labor Day, the phone went silent and Lynette fell out of my life. But I would see her again twice.
The first time was in the early '70s at a Badfinger concert. From the front row, I spotted Lynette on stage with the band, sitting on a chair to the side and looking every bit the part of a gorgeous groupie.  
The last time I saw her was around 1980, on a crowded standing-room-only subway train. By then, I was in my mid-20s and working not as a poet on an island but in a downtown office. Through a web of people, a woman was staring at me. Her eyes were dead, the eyes of a mental patient or heroin addict. Was it ...? No, this woman looked 45, not 25, yet somehow the stare told me, yes, it was Lynette. We, who once sang Hey Jude with more blues than The Beatles ever intended, didn't exchange a word.
After writing this ode, curiosity got the best of me and I made the mistake of looking her up online. While I knew hers was no sweet coming-of-age story, any hopes that maybe she found her way were buried. Lynette, who really just wanted to be loved, has been in prison since at least 1998 for armed robbery. A state database lists her release date as 2027.
Frances Park
Frances Park is an award-winning author of ten books published in seven countries. For her work dealing with the Korean War and the Korean American experience, she's been interviewed on NPR, Voice of America, the Diane Rehm Show and Good Morning America. She's currently at work on a novel as well as a memoir of essays titled A Dead Lover's Kiss & Other Stories of Love.
Read More