What to Know Before Renting Out Your Home on Airbnb
8 lessons from someone who has been an Airbnb host
You may be tempted to rent out part, or all, of your home on Airbnb to bring in extra income or to enjoy the company of guests. I've done it since April 2019, after buying a one-bedroom homesteader cabin I named "Heaven House" on five acres near Joshua Tree National Park, in California. And I'm here to tell you: being an Airbnb host isn't as easy as it sounds.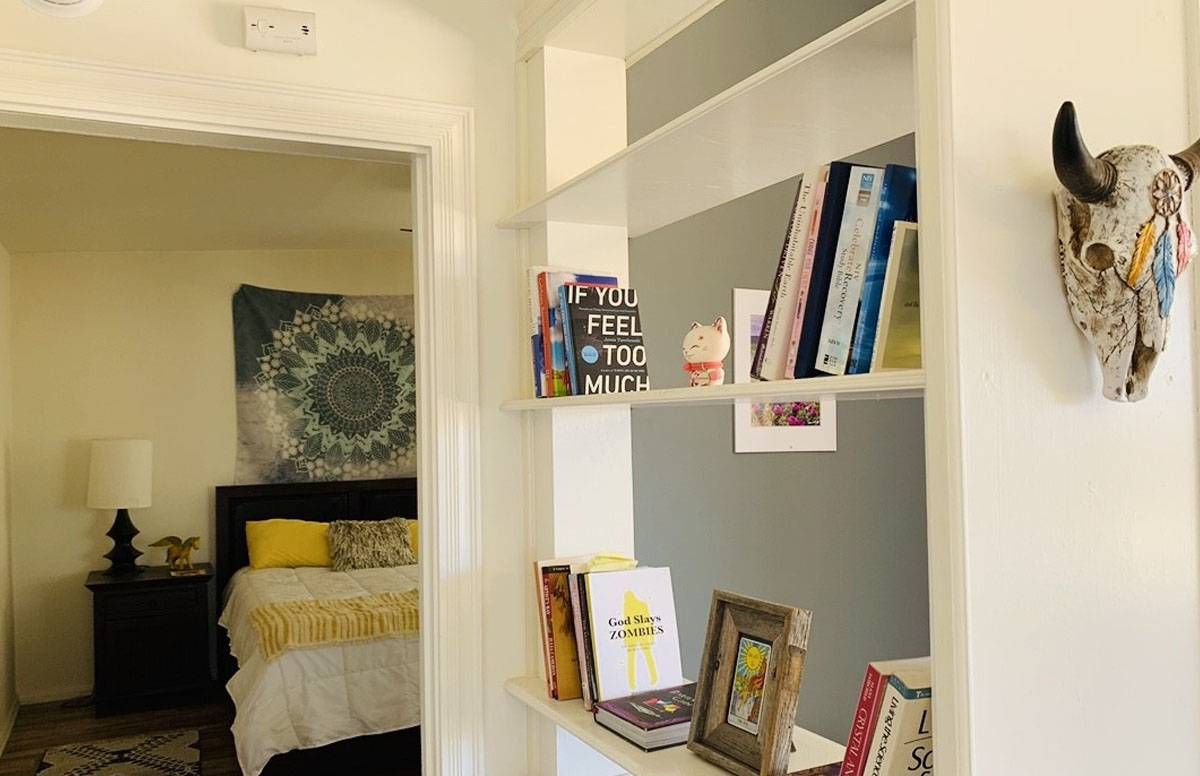 Here are eight lessons I learned — often the hard way — in managing my short-term rental, which is about 2 ½ hours away from my actual Los Angeles home.
Lesson No. 1: Be prepared before you start posting for rentals.
I assumed it would take time to start getting Airbnb bookings, especially because I launched my efforts in the summer, when temperatures in the desert top 110 degrees. Little did I know I'd be hit with a weekend booking, followed by a 30-day stay, immediately after posting my listing.
While this was great news financially, it left little time for me to experience the house as a guest would, including detecting any quirky issues with the well water and air conditioning systems.
Airbnb can revoke Super Host status if you cancel more than one in 100 scheduled stays.
In retrospect, it would have been wiser if I'd known the ins and outs of my house a bit more before listing it for rent online.
Lesson No. 2: Research local home-rental regulations and Airbnb's rules.
Laws governing home shares vary widely around the country. In Los Angeles, it's illegal to rent a home as an Airbnb unless it's your primary residence, and even then, not for more than 120 days per year. In New York City, the laws are even stricter: hosts can only rent out a portion of their home, and must be present during the guests' stay. In Las Vegas, the  laws are just as tricky. There, short-term rentals have been limited to licensed owner-occupied hosts since December 2018, and no licenses have been issued since.
And rules about short-term rentals are constantly changing. Airbnb is expected to be under increasingly tougher regulatory scrutiny. (Click here for a short list of regulations — and fines for noncompliance — in major U.S. cities.)
Airbnb has its own rules that can make hosting a challenge, too. For instance, you must have hosted 10 stays averaging 4.8 out of 5 stars over one year to achieve "Super Host" status — a title that affords higher rankings in guest searches and, ultimately, more bookings.
And Airbnb can revoke Super Host status if you cancel more than one in 100 scheduled stays. While the company grants exceptions for extenuating circumstances, a scheduling error could cost you.
What's more: in my experience, because Airbnb is largely app-based, company support staffers can be difficult to reach by phone when you need them. It took days for one of my guests to change a reservation-in-progress, even with both of us reaching out to Airbnb.
Lesson No. 3: You'll need help if you don't live in the property you'll rent out.
Hiring a company to remotely manage your Airbnb can be expensive. In general, such a firm charges 12% to 40% of your earnings (not your profits). At Heaven House, the cost of a cleaning crew alone is $85 a visit.
Soon after I began listing the place, I learned I'd also need a full network of 24/7 plumbers, electricians, AC unit specialists, and the like to deal with the litany of calls about things like  broken shower knobs and subpar air conditioning.
Create your network of pros ahead of time to avoid potential fire drills and stress.
Lesson No. 4: Accept that what can go wrong, will go wrong.
Guests may run out of water. The AC might go out. Rats could enter. All of those have happened with my property. Yet, I was able to achieve  5-star reviews in spite of these issues 100% of the time. Still: I've had many stressful, sometimes expensive, moments. Count on it.
Lesson No. 5: Do the math.
Short-term rentals let you charge more per night than renting your home long-term. But they also have a lot more overhead, because people expect to have certain amenities while on vacation: 24/7 AC; long, hot showers; cable TV; high-speed internet; bottled water and professional cleaning services.
Factor these items into your investment when doing the math to get a solid idea of whether it will pay for you to rent your home short-term.
Don't get too hung up on making the place "your own." When you rent it out, it isn't yours — it's theirs.
I've spent thousands to furnish the home and install art. And I've subsidized much of the cleaning fee, which was higher than average, due to the remote location of my property. At best, I've broke even at month's end.
Lesson 6: Don't be desperate.
When I first posted Heaven House for rent, I was frantic about losing money on my investment. So, I did desperate things. I set no minimum nights per stay; I allowed for flexible cancellations; I permitted any number of guests to stay at no  extra charge and I ignored my gut when it told me guests would be partying.
Don't do what I did. Instead, take advantage of Airbnb's host controls by setting stricter cancellation policies; up-charging for additional guests, making guests pay for extensive water or electric use, and requiring a deposit for potential damages.
Lesson No. 7: Don't overemphasize the little things.
Since I called my property "Heaven House," I put a huge effort into compiling spiritual books, artwork and yard art to make it a spiritual haven. Did most people care? Probably not. More than likely, they just wanted the AC and Wi-Fi to work while catching some nice mountain views.
Long story short: Don't get too hung up on making the place "your own." When you rent it out, it isn't yours — it's theirs. So, focus on the things that will help them enjoy staying there.
Lesson No. 8: Accept that you can never make everyone happy.
Heaven House is paradise to me, but some guests have still found reason to complain. It was too hot, there were too many bugs in the desert, there was a spider in the drawer. To me, those were little things, but none of them are up for debate when someone is a guest in your home.
Since you'll never make everyone happy, get used to it.
Jess Madison
is a contributing writer on aging, technology, mental health and the greater longevity economy for publications such as Changing Aging, The Mighty and Next Avenue. She is passionate about impact investing and the greater concept of "equitable equity" — spreading wealth to all levels of our society. She is a communications expert for Senior Living Fund.
Read More