Research Milestones in Wearable Health Tech
Mental health and visual impairment are just two examples of where new technology can be beneficial
Agnes Smith, 81, of Monmouth County, New Jersey, has early dementia, but her long-term memory is intact. However, her care manager Michelle Wood is getting her a pendant alarm (a device the wearer can activate for help) due to two separate falls.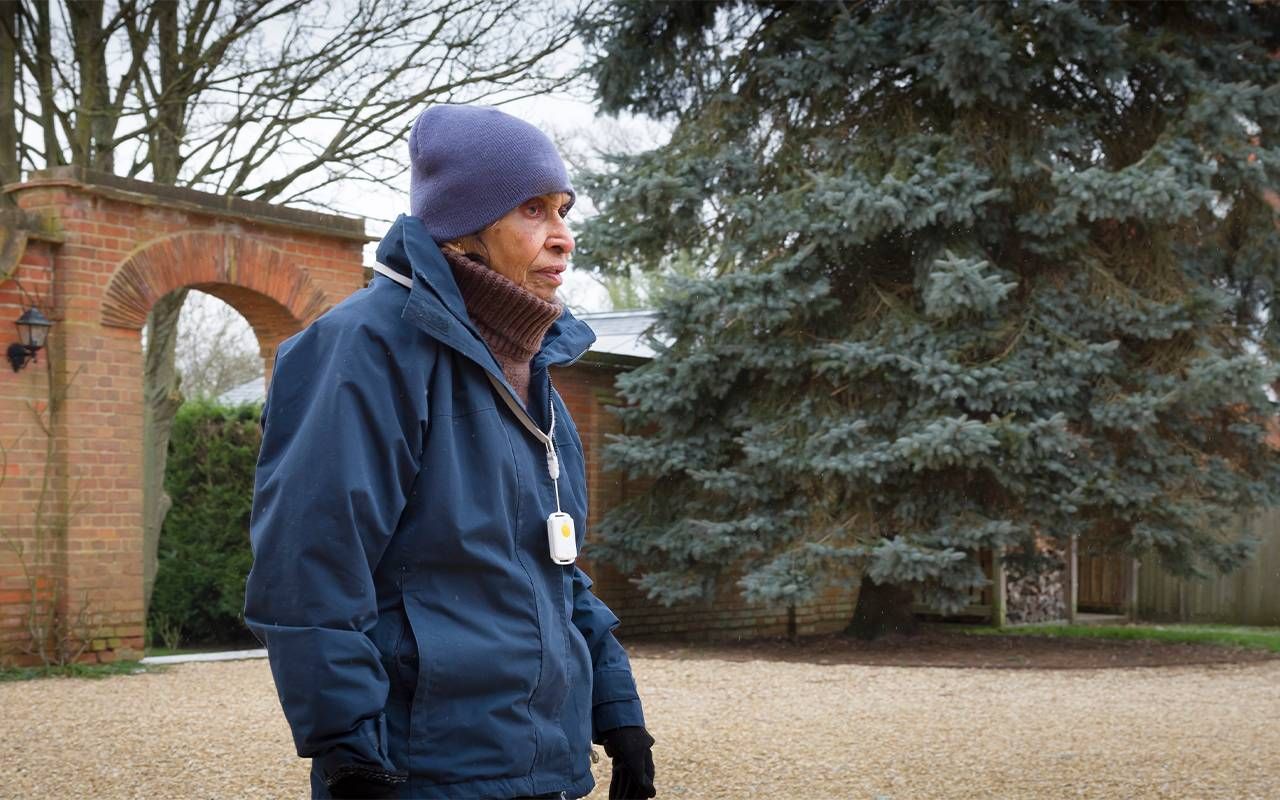 A registered nurse, Wood has cared for Smith for about two years. Wood said Smith received emergency help with both falls, but with the last fall, she got five staples to the back of her head and was hospitalized.
"There was a lot of injury from dragging herself along the cement to get back into the house where a pendant would've helped because it was late and there was no one around. She lives in a quiet community here," said Wood.
Two Scary Incidents
"I slipped on my bottom step and went right on my butt," Smith said in a phone interview. "And the one before that, I was out for a walk and put my foot up on the curb, which was wet from some precipitation, and I slipped. I hit my head, and nobody answered when I called out."
"I hit my head, and nobody answered when I called out."
"So, I humped my way into the house and got to a telephone. I called 911; the police came, and they climbed through my window. They got me off the floor and said, 'Shall we put you in your room? And I said, 'No, just put me in my chair in the front room.' And that ended that."
Although she has a live-in aide now, Wood said Smith is very independent and would like time alone; if she wanted to go for walks, she could do that safely with a pendant. "I walk every day with my cane. But I do it a capella, you know, by myself," laughed Smith. 
Walking has always been part of Smith's routine. "I walked six miles every day for years, even when I was a teacher. So even when I came home from teaching, I'd go out and walk six miles."
A Chip Can Monitor Stresses Caused by Pain or Exhaustion
Rose Faghih at the NYU Tandon School of Engineering, who is an associate professor of biomedical engineering, is developing a chip to monitor electrodermal activity that can notify you of internal stresses caused by pain, exhaustion or even a hectic schedule. 
Quantifying cognitive arousal and sharing the information remotely with clinicians can help address the shortages in health care providers for mental health.
By monitoring sweat glands on the skin, this technology can instantly track brain arousal when stressors arise. Similar measurement methods took minutes at best, which is not practical for wearable devices, making this a significant step toward future market use.
When integrated with a smartwatch, the technology offers nudges to alleviate the stressor and revert to a more neutral state of mind, like playing music or pinging you to chat with a loved one. Faghih's research opens new opportunities for monitoring and improving mental health and cognitive engagement. 
While it has many daily applications for consumers, it can also help convey messages for some people who cannot do so on their own, including people with disabilities and older adults.
As a result, Faghih was named an MIT Technology Review Innovator Under 35 in 2020. The wearable tech project her research lab is developing is called Mindwatch.
"This research is funded by a National Science Foundation CAREER award and focuses on enabling the smartwatches of the future to function as closed-loop brain machine interfaces that can infer brain activity and then use the information obtained by tracking brain activity to close the loop and aid utilizing simple everyday actuators (e.g., music, light, diet) to improve mental health and performance," said Faghih.
Faghih's team developed a framework for near real-time inference of autonomic nervous system activation using wearable skin conductance data that can be implemented in low-power wearable devices for edge computing. 
"Moreover, we have developed a toolset for estimating cognitive arousal using the inferred autonomic nervous system activation," said Faghih. "The steps include incorporating our system and methods into wearables, including reducing noise and motion artifacts due to factors such as exercise." 
"Eventually, for technology transfer, partnerships will be needed to design and manufacture the devices that would carry the algorithm," explained Faghih.
Mindwatch benefits include tracking cognitive arousal and engagement; detecting low cognitive arousal due to factors such as depression and using different interventions to regulate their cognitive arousal.
Examples of interventions include automatically playing music in a smart-home setting, sending push notifications to family members of older adults to recommend a phone call to see how their loved one is doing, or sending the cognitive arousal information to health care providers for follow-ups from the clinic.
Quantifying cognitive arousal and sharing the information remotely with clinicians can help address the shortages in health care providers for mental health, added Faghih.
For Older Adults With Blindness or Low Vision
Inspired by his own experience as a person with low vision, John-Ross (JR) Rizzo, MD, NYU Tandon associate professor of neurology, mechanical & aerospace engineering, and biomedical engineering, is using his expertise in biomechanics and assistive technology to address the mobility challenges faced by the visually impaired by developing technologies for navigation and obstacle avoidance.
The machine-learning system detecting physical obstacles is faster than the human eye.
The machine-learning system detecting physical obstacles is faster than the human eye. The user dons a backpack containing all the needed electronics and a belt containing several actuators, each touching a specific spot on the wearer's abdomen. 
When a camera attached to the backpack detects an obstacle, a signal is sent to the appropriate actuator, which vibrates to let the user know in real-time. The system is being built in collaboration with the New York City Department of Transportation, the NYC Mayor's Office for People with Disabilities, the Metropolitan Transportation Authority and the New York Police Department.
For the 300 million people with low vision worldwide, many of whom are above the age of 50, this assistive technology is more convenient than existing methods, which generally involve bulky, handheld devices or headphones, posing a substantial danger since people with visual impairments often rely on auditory clues to function. 
In addition, the system can benefit those who live in densely populated areas, where navigation is complex and is more cost-effective than on-the-market technologies.
"We are in a very competitive national science foundation convergence accelerator program to work on commercialization and hope to be on the market very soon," said Rizzo.
There are myriad ways older adults could use this technology. "For one, if [they are affected] with blindness or low vision, our platform will be a great solution to help them functionally in many activities of daily living. We are also developing modules that will crosscut into other struggles that are experienced more during senescence," added Rizzo. 
"For example, we can help remind them of particular landmarks or places of interest," Rizzo continued. "We may also be able to help support navigation and wayfinding. Further, we may be able to help with shopping list negotiation and task lists."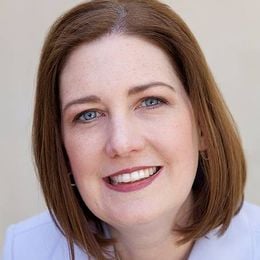 Erin Flynn Jay
is a journalist based in Philadelphia. Recent national writing includes First for Women, Woman's World Magazine, and Bar & Restaurant.
Read More