Are Retirees Spending Too Little?
A financial powerhouse has a new tool to rough out what you can afford to spend
Despite all the talk about a retirement crisis, BlackRock — the world's largest asset manager — says its research shows that many retirees aren't spending enough of their money. In fact, BlackRock says, most current retirees still have 80 percent of their pre-retirement savings after almost two decades in retirement. (This data, analyzed by BlackRock and the Employee Benefit Research Institute, is from a survey of 7,148 retiree households for the Health and Retirement Study from the National Institute on Aging and the Social Security Administration with responses through 2015.)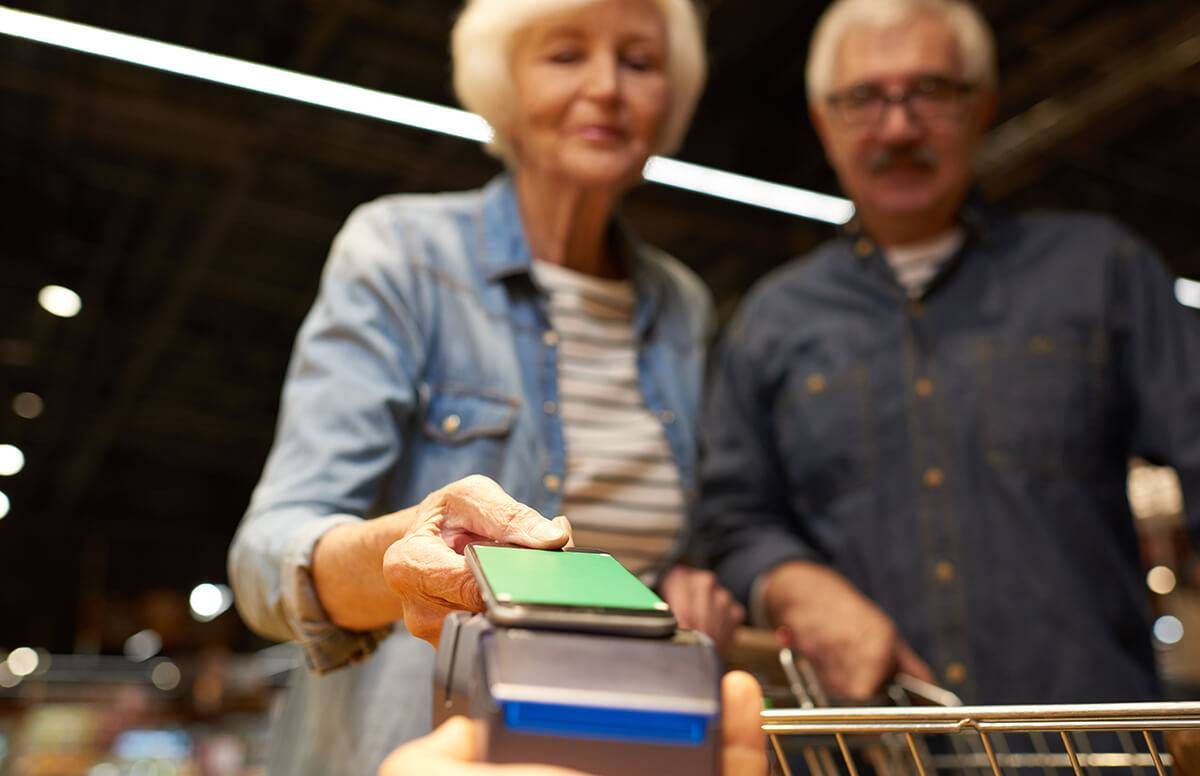 BlackRock's retirement analysts think the potential problem of not spending enough may disappear, however, when today's workers retire, for reasons I'll explain shortly.
The LifePath Tool for Retirement Spending
Regardless, to help people figure out how much they actually can afford to spend in retirement, BlackRock has just come up with an extremely simple (you might call it blunt) calculator: The LifePath spending tool.
It's designed to help retirees sustain their quality of life after they stop working full-time. That's something many people want; in a 2017 BlackRock survey, 73 percent of people with employer-sponsored retirement plans, such as 401(k)s, said that an ability to "maintain a consistent standard of living as I did when I was working" was extremely or very important to them.
The LifePath calculator will be available to the general public in coming months; right now, only people whose employers have hired BlackRock to manage their retirement plans can try it out.
I suspect many more nearing, or in, retirement will want to give it a whirl when they can because they're nervous about how much they really afford to spend in retirement.
Confidence About Maintaining a Lifestyle in Retirement
About eight in 10 people age 55 to 75 in the new 2018 Guaranteed Lifetime Income Study survey by Greenwald & Associates and CANNEX said they're confident in their ability to maintain their lifestyle in retirement until age 85 (their expected longevity). But only 38 percent are confident about it if they'll wind up living five years longer.
That leads to why BlackRock says people who'll retire in coming decades will likely face "a more challenging financial landscape" than current retirees.
For one thing, 42 percent of retirees tracked in its research get income from a pension plan, but few people who'll retire over the next 10 to 20 years will. For another, pressure on Social Security's finances could lead to a drop in its retirement benefits starting in 15 years or so. Also, investment returns aren't expected to be as lofty as they've been in the past, and retirees in the future will likely live longer, on average, than today's crop — meaning their retirement money will need to last longer.
Time to Forgo the 4 Percent Rule?
For many years, financial advisers have recommended what's known as the 4 percent rule to maintain a consistent standard of living in retirement. That rule of thumb says: add up your investments and then withdraw 4 percent of the total in your first year in retirement. After that, adjust that amount to account for inflation each year and — according to the 4 percent rule — you'll have a high probability of not outliving your money over a 30-year retirement. In other words, you'd be increasing your spending annually by the inflation rate.
Charles Schwab offers this example of the 4 percent rule: For a $1 million retirement portfolio (wouldn't that be nice?!), you'd withdraw $40,000 in year one. If inflation rose by about 2 percent that year, you'd withdraw $40,772 in year two. And so on.
Different Times, Different Measure
But the BlackRock folks say the 4 percent rule isn't very useful these days.
"It was built by [retired financial planner] Bill Bengen in the early 1990s, and he looked back to the 1920s and 30s through the 1990s to see how much you could withdraw without running out of money," based on historical investment trends, said Nick Nefouse, BlackRock's managing director and head of the defined contribution investment and product strategy team. "Back then, bond yields were 7 percent and P/Es [price-earnings ratios of stocks] were much lower than they are now. It was a very different market environment."
Currently, 10-year Treasury bonds yield only around 3 percent and the P/E ratio for the Standard & Poor's 500 stock index is about 25; in the 1920s through the 1980s, it was often between 5 and 15. BlackRock analysts forecast a 4 percent average annual return over the next five to 10 years for a portfolio comprised of 40 percent stocks and 60 percent bonds.
What's more, said Nefouse, the 4 percent rule doesn't take into account mortality or portfolio risk. At BlackRock, he added, "we wanted something forward-looking" and a retirement spending tool that did take into account average life expectancy. The 4 percent rule also assumed you'll increase your spending every year in retirement by exactly the inflation rate, which isn't the way people really live.
How the BlackRock Retirement Spending Tool Works
The LifePath tool estimates retirement spending differently. Unlike other complicated calculators that ask a lot of questions, all you need to do for BlackRock's is enter your age (if it's between 63 and 95) and the total amount of your investments. BlackRock then takes that data, incorporates its investment forecast and the expected mortality for someone your age, and voila!
So, for example, a 65-year-old with a $500,000 portfolio would be told by BlackRock that he or she could spend $21,427 in the first year of retirement and would get other figures for future years.
Future iterations of the LifePath tool, Nefouse said, will incorporate Social Security benefits into the spending equation. What it doesn't, and won't, do: account for your health care costs and any long-term care costs, which could greatly affect the amount of money you can afford to spend in retirement. It's not a personalized tool, unlike other retirement spending calculators.
"The idea was simplicity," said Nefouse.
What About Health Costs?
Incidentally, BlackRock says its research shows that concerns for late in life out-of-pocket medical expenses do not appear to be warranted, except for a very small portion of the population. (I'd like to believe that, but not sure I do, because BlackRock was only looking at expenses in the last one to 24 months before death.)
BlackRock's ultimate goal: what the company calls "auto-retirement" — essentially the mirror image of auto-enrollment in 401(k) plans, where employees automatically invest a percentage of their paychecks. "In the future, this tool will help deliver a retirement paycheck into accounts [of retired people] the first of every month," said Nefouse.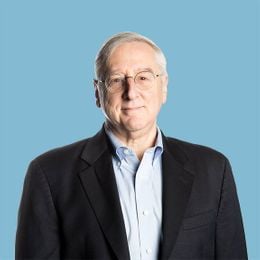 Richard Eisenberg
is the former Senior Web Editor of the Money & Security and Work & Purpose channels of Next Avenue and former Managing Editor for the site. He is the author of "How to Avoid a Mid-Life Financial Crisis" and has been a personal finance editor at Money, Yahoo, Good Housekeeping, and CBS MoneyWatch.
Read More