Retirement Planning: U.S. Women Vs. the World
A new study shows they're more prepared, but need to do much better
Compared to women in much of the rest of the world, American women are generally doing a better job preparing for retirement and feeling better about their retirement prospects, according a new study.
 
And now for the big asterisk: U.S. women are not doing all that great or feeling all that chipper — it's just that women in most other places feel even less financially prepared and more fearful.
 
Surveying Around the World
That's the topline from the just-released report surveying 7,956 women in 15 countries, The Changing Face of Retirement — Women: balancing family, career and financial security from the Transamerica Center for Retirement Studies (TCRS) and the financial services firm Aegon.
 
"Until we see higher levels of savings rates, greater confidence and fewer women at risk, we still have a lot of work to do," TCRS President Catherine Collinson told me. "We found that women are at greater risk of not achieving a financially secure retirement compared to men, both in the U.S. and around the world."
(MORE: 7 Steps to a Secure Retirement for Women)
 
In many ways, the survey's results mirrored those of the June 2014 report from Transamerica and Aegon of men and women around the world. There, too, Americans were more confident about retirement than residents of many other countries, but less than those in three developing countries with booming economies: China, Brazil and India.
 
A few highlights from the new global study of women and retirement:
46 percent of U.S. women say they always make sure to save, right behind the leader, Sweden (48 percent). Only 36 percent of women overall said they were disciplined savers.
24 percent of U.S. women are confident about achieving an adequate retirement income. While that's pretty low, this figure tied them with Canada for fourth place after India (35 percent), Brazil (33 percent) and China (28 percent). The global average: 20 percent.
But 22 percent of U.S. women said they are hardly saving at all for retirement. Another 15 percent said they think they are saving enough.
Just 16 percent of U.S. women said they had well-developed retirement plans. And 15 percent said they had no retirement plan at all.
A Positive View of Retirement
I spoke with Collinson to drill down on some of these numbers and about a few other findings in the report.
 
"In general, American women have a positive outlook about retirement, even with so many facing financial risks," she said. "They see it as a time when they'll be able to spend more time with family and friends and pursue hobbies."
 
Also, volunteering: 34 percent of U.S. women surveyed called volunteer work an important retirement aspiration for them. "I was thrilled to see that," Collinson said. "Giving back is a wonderful thing and it's a fantastic opportunity to stay active, engaged and involved."
 
Nearly three in four U.S. women surveyed (74 percent) said they associate retirement with positive words such as leisure, freedom and enjoyment. They rarely used words like "boredom" and "loneliness" to describe retirement. 
(MORE: Retirement: U.S. Versus the World)
 
Global Views of Retirement Confidence
As for those financial risks, Collinson said the reason so few American women feel confident about being able to retire comfortably — they expect to retire at 66, tied for the highest age of all the study's countries — is that many take time out of the workforce for caregiving or to raise children.
 
"That not only affects their income and their ability to save, but some may dip into their savings when they're not working," Collinson said. "Our message to women is: save and protect your savings as well."
 
Women in countries such as France, Spain and Poland were even less confident about their retirement prospects in the study. Collinson said that's because those nations are still dealing with economic downturns and their pension systems are under greater strain than ours.
 
Collinson urges U.S. women to develop well-crafted retirement plans, either with financial advisers or on their own. "Take advantages of any tools or resources offered by your retirement plan provider," she said. "It's really important to learn enough so you can ask good questions that will let you make informed decisions." (The Next Avenue article, "How Women Can Get Retirement Back on Track" offers six smart retirement-planning tips.)
 
A Need for More Financial Realism
Collinson thinks many U.S. women aren't realistic about their eventual retirement income needs. In the survey, American women said they expect to need 67 percent of their current earnings as gross income in retirement. "That seems low to me," said Collinson. "The conventional wisdom, and most retirement calculators, assume 80 percent of preretirement income."
(MORE: Do Women and Men Differ as Retirement Savers?)
 
One reason some U.S. women may be offbase: In the survey, only 26 percent of them said they are very able to understand financial matters when it comes to planning for retirement. (That's about the same as in many other countries, though 46 percent of Brazilian women and just 3 percent of Japanese women said they were financially knowledgeable.)
 
What Employers Could Do
Collinson would like to see America's employers work harder in helping women achieve their retirement dreams. Specifically, she'd like to see more employer-sponsored retirement plans cover part-time workers and automatically enroll employees, rather than requiring them to take the initiative to sign up.
 
"Only about half of employers with 401(k) or similar plans extend eligibility to part-time workers," said Collinson. "And women are more likely to work part-time than men."
 
Wider use of auto-enrollment, she added, would get more women saving. "Our research finds that simply making it more convenient for people to save can positively affect savings rates," Collinson said.
 
The Surprise in China
Oh, one last finding from the Transamerica/Aegon report that stopped me: Women in China said they expect to retire at age 53, on average.
 
Turns out that for Chinese women, the compulsory retirement age is 50 for blue-collar jobs and 55 in white-collar jobs. China — where the life expectancy for women is 77 — plans to gradually raise the age, however, for the first time since the 1950s, when the average life expectancy there was less than 60.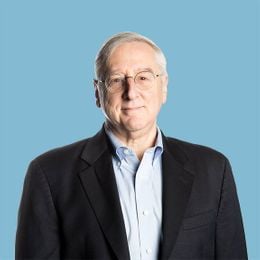 Richard Eisenberg
is the former Senior Web Editor of the Money & Security and Work & Purpose channels of Next Avenue and former Managing Editor for the site. He is the author of "How to Avoid a Mid-Life Financial Crisis" and has been a personal finance editor at Money, Yahoo, Good Housekeeping, and CBS MoneyWatch.
Read More