Retirement Saving: Workers and Firms Must Step Up
Both need to get cranking, two new studies suggest
It's National Save for Retirement Week (celebrate by putting a little more away for your future before Sunday). As you might expect, some financial services firms have just released retirement surveys and studies timed to the annual call to action.
 
I thought I'd give you a rundown of what two of these reports (from Wells Fargo and Transamerica) say workers and employers ought to do to boost retirement savings in America and what the executives behind the studies told me:
 
Wells Fargo Middle Class Retirement Study
 
A pretty gloomy report, this one found that 34 percent of middle-class Americans — and 41 percent of ones who are 50 to 59 — aren't currently saving a dime for retirement in 401(k)s, IRAs or other retirement savings vehicles. "That's a big problem," Joe Ready, Director of Institutional Retirement and Trust at Wells Fargo, told me. Wells Fargo defines "middle class" as people 30 to 75 with 2013 household income of $50,000 to $99,999 or household investable assets of $25,000 to $99,999 and people 25 to 29 with 2013 household income of $25,000 to $99,999 and household investable assets of $99,999 or less.
(MORE: How to Fix the U.S. Retirement System)
 
Based on this survey, the nation's middle class (especially those in their 40s and 50s) need to get more serious about saving for their futures. The survey found that 50 percent of those in their 50s said they plan to save for retirement later to make up for not saving enough now. "Hope is not a great strategy," noted Ready.
 
Respondents age 40 to 49 are putting away a median amount of $200 a month for retirement ($2,400 a year) and those 50 to 59 are saving — yikes! — just $78 a month ($936 a year). The median amount saved by those in their 40s is $40,000 and for those in their 50s it's — yikes again — $20,000. And 19 percent of all respondents have no retirement savings.
 
One key to retirement savings: having a 401(k) plan.
(MORE: Time to Begin Year-End Retirement Planning)
 
Wells Fargo found that those with 401(k) plans tend to be diligent retirement savers: 67 percent of those surveyed who are in 401(k)s contribute enough to maximize their company's match. "Those with 401(k)s have saved ten times more than those without access to plans," said Ready.
In 2014, employees with 401(k) plans are allowed by law to contribute up to $17,500 ($23,000 if they're 50 or older). Wells Fargo's Ready believes that if you can put in that much, you should. If not, invest as much as you can.
And if you don't have access to a 401(k), he said, try to fund a traditional IRA or a Roth IRA up to the maximum allowed this year — $5,500 if you're under 50 and $6,500 if you're 50 or older.
 
Transamerica Center for Retirement Studies (TCRS): 
The Retirement Readiness Challenge: Five Ways Employers Can Improve Their 401(k)s
 
This study, the latest installment of the 15 Annual Transamerica Retirement Survey, offers prescriptions to help Americans save more. Since 401(k)s have become the public's primary retirement savings vehicle, Transamerica focused on urging employers to make their plans better.
 
Some of its recommendations are ones that Chris Farrell recently favored in his Next Avenue article and that other retirement savings experts proposed when testifying before Congress last month, as I noted in a blog I wrote about their appearance.
 
(MORE: You Can Retire Sooner Than You Think — Maybe)
Specifically, after surveying 751 employers and 4,143 workers, TCRS President Catherine Collinson wants more firms to…
 
Adopt automatic plan features to increase savings rates Auto-enrollment means the employee invests in the plan unless he specifically tells the employer not to extract payroll contributions to do so.
 
According to Transamerica, just 29 percent of plan sponsors offer automatic enrollment (up from 23 percent in 2007). "Large companies are the leader in this. Smaller companies are the laggards and bring the percentage down because they're slower to adapt the latest plan features and services," Collinson told me.
 
When firms do provide auto-enrollment, their plans typically have a default contribution of just 3 percent of pay. Collinson would like to see firms use a default rate of 6 percent or more. "Three percent is not enough to save for retirement and participants saving that amount could be lulled into a sense of security that they're saving enough when they're not," she said.
 
And it looks as though many employees would put in more than 3 percent if their employers had higher default rates. "When we asked workers what they felt was a reasonable rate to be auto-enrolled into their employers' plan, the median response rate was seven percent," said Collinson.
 
Incorporate professionally managed services and asset allocation suites An impressive 84 percent of plan sponsors now offer some form of managed account service and/or asset allocation suite (such as target date funds and professional advisers who make investment or allocation decisions on participants' behalf). Collinson wants an even higher percentage.
 
Add the Roth 401(k) option to facilitate after-tax contributions This feature lets employees contribute to 401(k)s on an after-tax basis, with tax-free withdrawals at retirement. Just over half (52 percent) of plan sponsors offer the Roth 401(k) feature, up dramatically from 19 percent in 2007 — soon after this option was allowed by law.
 
Extend eligibility to part-time workers to help expand retirement plan coverage Today, only 49 percent of 401(k) or similar plan sponsors let part-time workers contribute.
 
"Despite today's dynamic workforce and more and more people working part-time or thinking about it, employers aren't covering their part-time employees in many cases," said Collinson. "They believe it's impractical or are concerned about the cost. But plans are a lot easier to administer than 10 or 20 years ago. So what may have seemed impractical when they established their plans may be easier to offer now and what was expensive then may be more affordable today."
 
Address disconnects between employers and workers  Transamerica found that 95 percent of employers with 401(k)s or similar plans believe their employees are satisfied with their plans but, in truth, only 80 percent of workers offered the plans said they are. One reason for this disconnect: only 23 percent of employers have surveyed employees about retirement benefits.
 
"We've made a lot of progress helping workers save and plan for retirement, but we have a whole lot more work to do. And these five recommendations are attainable in the here and now," said Collinson.
 
I agree.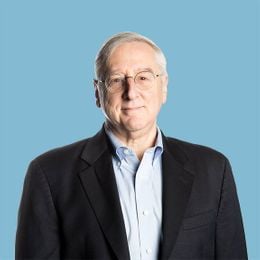 Richard Eisenberg
is the former Senior Web Editor of the Money & Security and Work & Purpose channels of Next Avenue and former Managing Editor for the site. He is the author of "How to Avoid a Mid-Life Financial Crisis" and has been a personal finance editor at Money, Yahoo, Good Housekeeping, and CBS MoneyWatch.
Read More