Retirement Roommates: Were 'The Golden Girls' Right?
Learning boundaries — and understanding what a roommate is and isn't — is important
(This essay was originally published in SixtyandMe.)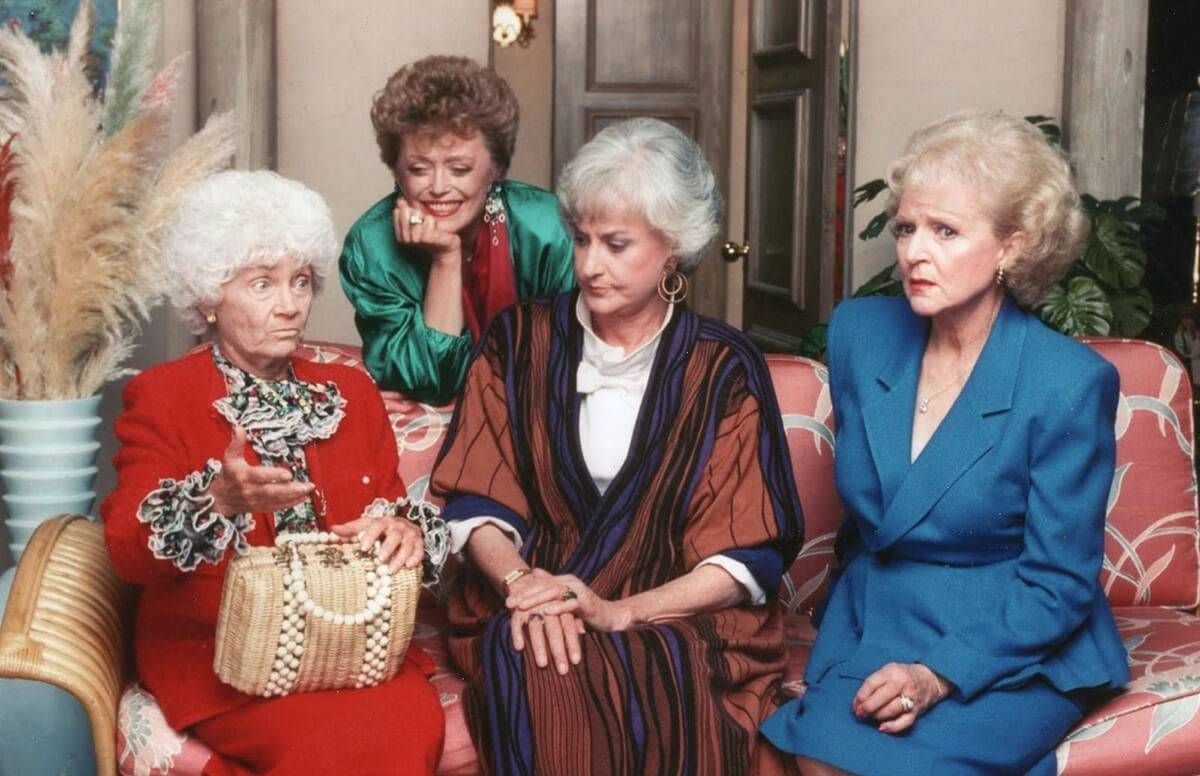 Many of us share common fears as we enter retirement. We fear financial challenges, failing health and feelings of disconnectedness as we grow older. The good news is that there is one strategy which can help us effectively face all three — living with roommates.
Shared housing is an age-old concept that is becoming the latest housing trend. More than a third of boomers are single and most of those flying solo are female. Living alone is expensive and simply beyond the reach of many single retirees.
Living alone can also prove to be isolating and lonely. Neighbors don't necessarily become support systems. Housemates often do. We all have fond memories of watching Blanche, Dorothy, Rose and Sophia bond (for better or worse) on The Golden Girls TV series in the late 1980s.
Embracing the idea of retirement with roommates opens the door to affordable shared housing options. You've done it before (which is why you may be cringing as you think about being in a roommate situation again). Likely, you gained something from that experience. Retiring with roommates makes sense on many levels.
The Benefits of Living with Roommates in Retirement
First and foremost, it is cheaper to live with other people. You share housing costs, utilities and often food. If you own a large home, you can offset the cost of maintaining it by taking on roommates. You get to age in place and your roommates gain a more affordable way to live.
There's something to be said for having friendly faces around instead of empty rooms.
There will be other people to share chores and responsibilities and to provide a helping hand when needed.
It is more likely that someone will be around to help if you take a fall, to notice if you don't come home or to call 911 when necessary. This can provide real peace of mind.
There is a sense of security that comes with having roommates — and not just when you hear a noise in the middle of the night. You gain companionship and people to potentially share holidays and special occasions with. Your circle will grow, as you meet the friends and family that roommates bring to the equation. Only you can decide if that is desirable or not.
A sense of community is good for your mind, body and spirit. We need people around us to offer advice or support, provide social interaction, get us out of the house and push us to try new things. Living with other people is one way to create such a valuable support circle.
The Challenges of Living with Others
There are, of course, challenges to living with other people. Collaboration and cooperation are key to a successful house sharing arrangement. People who live together need to maintain healthy boundaries and respect privacy.
Roommates are not surrogate spouses or friends. They are not caregivers, chauffeurs or home health providers. They are your partners in a living arrangement. Perspective is key.
An ability to respect other opinions, religions, world views and lifestyles is essential. Most of us have lived with a roommate at some point in our lives (at camp, college or in the military) and we know how challenging it can be. We've also learned from those experiences, and potentially have more to offer (and gain) in a shared housing arrangement as adults.
Making Shared Housing Work
A written (and signed) rental agreement is essential to outline house rules, shared responsibilities for rent, related bills and household chores and to help maintain harmony between housemates. Private and shared spaces in the home should be clearly outlined. Policies regarding visitors, overnight guests and quiet time are important.
Potential roommates should provide references and undergo a background check at minimum, and be introduced to their potential housemates if possible. People who interact well with each other in a social setting are more likely to get along as house partners.
As with many things in life, it's the ingredients which lead to a successful outcome. The ideal roommates should share some similarities and interests, but also bring unique strengths to the table. Maintaining a home requires many different talents, including cooking, gardening, handyman skills, painting, pet sitting, bookkeeping or working with contractors.
Being able to make a unique contribution to the household will help each housemate feel needed and appreciated, and learning from each other can be a great bonding experience.
We all crave a sense of community in our lives. I write about different ways to "live alone, together" and create shared connections in my book, Retiring Solo.