8 Rules to Rent Out Your House While You're Away
Advice from one who does it, the author of 'Four Seasons in a Day'
(This article is excerpted from Four Seasons in a Day: Travel, Transitions and Letting Go of the Place We Call Home.)
On the two occasions, so far, when my husband and I have rented out our home — each time for three months — we wound up charging our tenants' security deposit for about $400 worth of property damage. In each case, we also absorbed the cost of several hundred more dollars' worth of repairs when we weren't totally certain that breakage (for ex­ample, of locks, door mechanisms and drawer pulls) was their fault.
There were moments when we questioned whether it was all worth it. Then we reminded ourselves that our house had created a significant income stream that made it possible to divide our time between Brook­lyn, N.Y. and France. Letting go of our precious home was the price for that.
All we could hope for was to get our house back roughly the way we left it and be able to remedy anything that had gone wrong. As we summoned various workmen to do that, they told us that almost ev­erything could be returned to its previous state. (The one exception was a chair, which was permanently stained with Magic Marker.)
Time and energy spent on these efforts was the cost of doing busi­ness. We needed to put aside our emotional attachment to the house and see things purely from a practical perspective.
Here are other rules for homeowners based on our experiences:
1. Give your tenants space. Declutter, remove personal items and create shelf, drawer and hanging areas for their belongings. Store your valuables in locked closets or off the premises. Then thoroughly clean your home. Each time we rent our house, these steps — which include emptying food from the refrigerator and kitchen cabinets — take us about a week. (That's why we would never book tenants for less than a month; we would rather rent for longer than that.)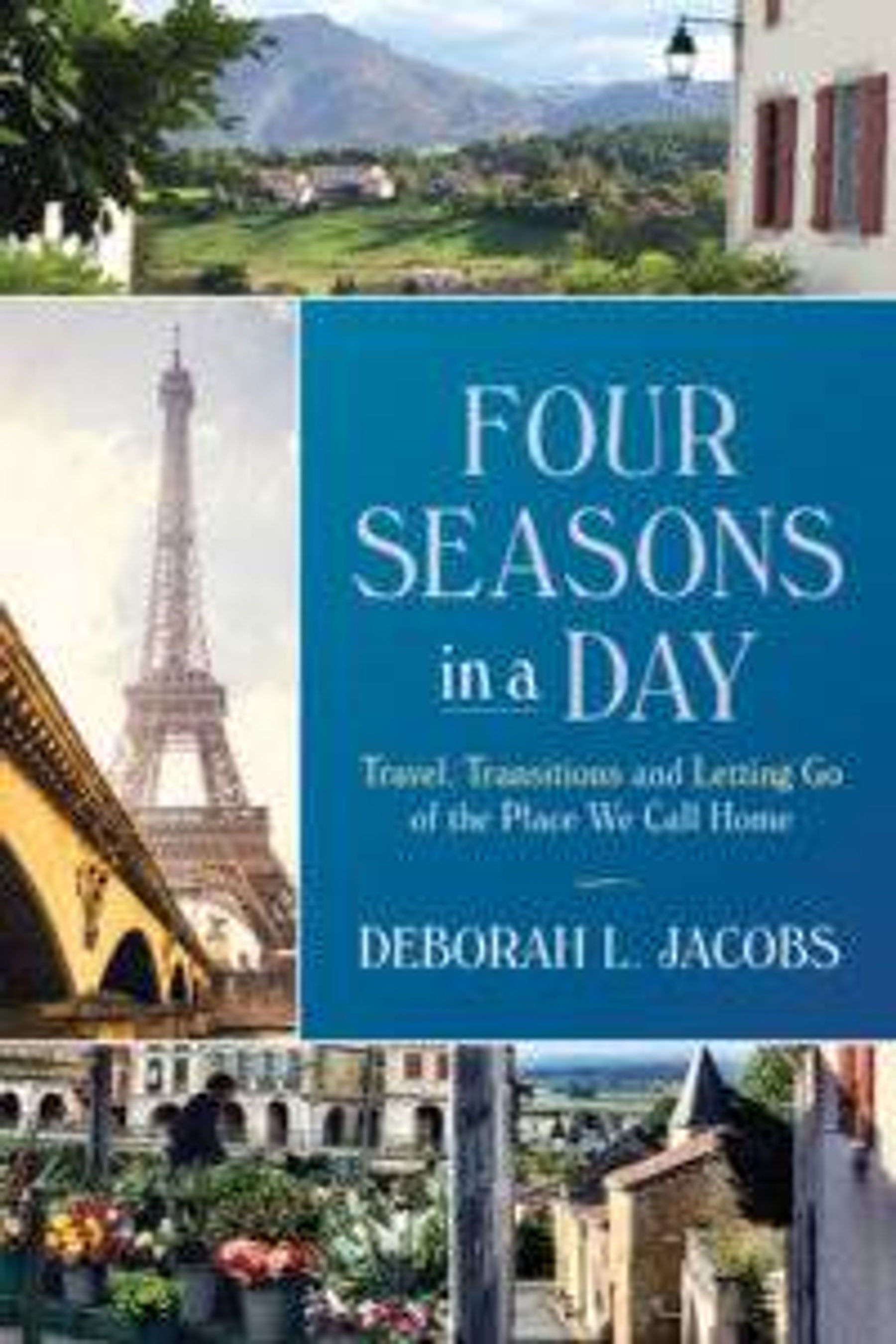 2. Protect your furniture. Double up on mattress pads. If you'll be buying a new sofa, choose something durable — like leather — or consider slipcovers that can be laundered between rentals. These items are especially susceptible to stains and spills, which can be costly, if not impossible, to remove.
Leave coasters on wooden tabletops and consider covering tables that are heavily used. A piece of Plexiglas cut to fit our nightstands would have avoided all those tenants' watermarks.
3. Have boots on the ground. This might be a cleaning lady who comes weekly (at your tenant's expense) or a handyman whom you pay to handle maintenance and repairs in your absence. You, or that person, should do an initial walk-through with your renters and show them how everything works. A walk-through can also reduce calls from guests and avert damage.
Whether you hand over the keys yourself or have your representative do it, insist that the tenant lock and unlock each door before you leave. Do this no matter how much the tenant insists it's silly or unnecessary.
In an ounce of prevention, I also spray all the locks with WD-40 lubricant shortly before tenants arrive. This makes the bolts turn more easily and decreases the likelihood that new­comers will yank — and potentially break — the hardware before they get accustomed to the mechanism.
4. Send redundant messages. A lengthy house manual will get less atten­tion than a single page with the Wi-Fi code and other key information. Put Post-it notes in spots that require special care; for instance, a reminder not to leave wet bath mats on the wood floor.
In a couple of locations, I left picture frames in which I had placed more detailed precautions, such as not to flush diapers, baby wipes, paper towels or feminine hygiene products down any of our toilets.
Don't worry that guests might think you have gone overboard: You can't take their vigilance for granted, and there is no harm emphasizing the care you expect them to take.
5. Cover contingencies. Notify your homeowner's insurer that your house will be rented, Laura Clark, senior underwriting man­ager at the Chubb Group of Insurance Cos., told me in an interview after our first rental. Chubb charges 25 percent more in premiums for homes that are rented, rather than owner-occupied, she said, partly because "renters don't take as good care of your stuff as you do."
I know from firsthand experience that this harsh reality can be difficult for homeowners to accept.
Most insurers will continue covering the dwelling and your personal liability — say, if my tenant's child fell down the basement stairs and was injured, Clark says. But some exclude your possessions while the house is rented. And they typically won't cover your tenants' belong­ings. (Make this clear in a lease.)
Ask your tenants for the declarations page of their homeowner's or renter's policy and make sure their liabil­ity limit is at least $500,000, Clark advises.
Homeowners who rent out their places through Airbnb automatically get supplemental property insurance through the company's Host Guarantee. And in a growing list of countries, including the U.S., they also get Airbnb's personal liability coverage under its Host Protection Insurance.
6. Require a security deposit. With extended stays, it makes sense to charge a security deposit equal to about half the weekly rent, Jon Gray, chief revenue officer at HomeAway, told me. Others recommend 10 percent of the total tab.
Hold the security deposit long enough after your tenant leaves to discover any damaged or missing items; one month is acceptable, says Terry Baum, a broker with Warren Lewis Sotheby's International Realty, in Brooklyn.
Here, Airbnb gives you less discretion. This platform doesn't allow you to collect a security deposit upfront. Airbnb authorizes the guest's credit card up to the amount of the security deposit. And, if you have a claim, you must submit it through Airbnb, which disburses the funds. Hosts must file any claims within 14 days of the checkout date or before the next guest checks in, whichever is earlier. By contacting Airbnb Customer Service, you can get the deadline for notification extended if you can't physically inspect the property during that time frame and another guest isn't scheduled to check in. If you and your guest can't agree on a settlement, you can submit your dispute to the Airbnb Resolution Center, which has the last word.
No matter which platform you use for your bookings, a desire to protect their security deposit could cause tenants to hide things or fudge the facts in their favor. To document your claim, take photographs and get estimates for repair or replacement.
No matter how angry you feel, stick to the facts. Since conversations and e-mails about the damage tend to escalate, keep them to a minimum. If your rental was through Airbnb, do all your communication through its platform. That way, case managers can see the thread if you wind up needing them to resolve the claim.
Be aware that Airbnb policy prohibits mentioning the dispute in online reviews. If a guest does this or retaliates with a negative review, the host can ask Airbnb's dispute resolution team to remove it, says Nick Shapiro, the company's global head of crisis communications and issues management.
7. Compare rental platforms. You'll cast a broader net by listing on more than one site. Their rules vary in key respects.
One important distinction, especially if you are booking far in advance, is that with HomeAway, you can require full payment upfront. By contrast, with Airbnb, you won't get a dime until 24 hours after guests check in, even though their credit card is charged the entire sum when they make the reservation. Meanwhile, you don't have the use of the money — Airbnb does.
Another significant difference between these two sites is the ease with which you can communicate with potential renters. Airbnb wants you to do everything through its messaging system, which blocks phone numbers and URLs until you have made the booking. Shapiro says these procedures are set up to protect hosts and guests. But this can also make it difficult to vet renters.
When I wanted to talk with one prospective tenant, I had to devise a work-around: I asked him the name of his employer and the e-mail convention of the company, then sent him an e-mail with my cell phone number. After a cordial chat, we arranged for him to come see our house, which he and his family wound up renting.
After that, though, I initiated all communication through the Airbnb message system. This electronic trail gave me some comfort when my tenants initially balked at paying for the furniture damage. (Ultimately they backed down.)
With the sharing economy evolving, platforms are periodically updated. Each time you land a rental, it's worth brushing up on what's new. Likewise, if problems arise, you should check the site to see how the platform's rules and procedures apply to your situation.
8. Finally, treat your rental as a business. I have a new job: property manager. On the front end, it involves advertising our house, responding to inquiries from prospective renters and stashing our belongings. On the back end, I must arrange for the repair of any damage and keep our house in the best possible condition. Then, I'll be ready for the next tenant.
Next Avenue Editors Also Recommend: