12 Safety Tips for Snowbirds
Here are some best practices for those driving to warmer winter climates
After they retired, every November, my parents drove from Cleveland to St. Petersburg, Fla., a 1,100-mile trip down I-71 and I-75, popular corridors for wintering snowbirds heading south.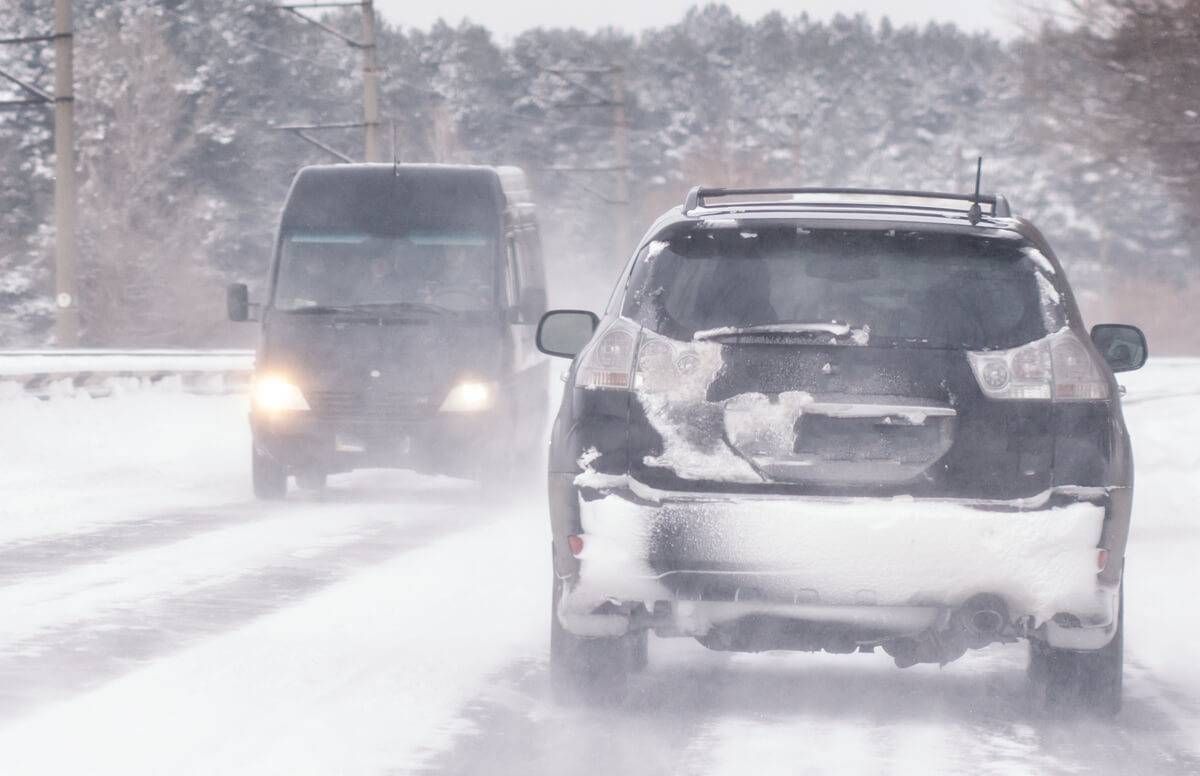 Once, early in the morning, they pulled into a fast-food restaurant off the highway. When my mother drove into the parking lot, she noticed only one car there and the two men inside didn't appear to be eating. Mom's instinct told her not to get out of the car, so she got back on the road and found another place. She felt relieved.
Every winter, thousands of retired "snowbirds" like my parents leave their homes up north and drive south. While following one's intuition or "feelings" is a good idea, there are some specific ways to stay safe on the road, where a number of very real risks lurk.
Adele Phelan and her husband, Gerry, both retired and in their early 80s, live in Denver and travel to Scottsdale, Ariz. in the winter. Adele reminds fellow snowbirds that "Being safe on the road is in many ways just like being safe at home."
On one trip, the couple saw a driver on the side of the road who appeared to be having car trouble. While Adele considered stopping to offer help, Gerry suggested they not do so, just to ensure their own safety.
"You need to decide if it is wise to stop and help," Adele says, "and we decided not to."
12 Tips for Safety on the Road
Craig Vedder, a technical sergeant with the School and Community Outreach Unit for the New York State Police in Albany offers the following tips for snowbird travelers this winter:
1. Stay alert and be aware of your surroundings. Scan the area, especially before exiting your car. Look for a secure, well-lit area.
2. Know your location. Major highways have mile markers. These can be helpful and assist in quickly locating you or an incident you're reporting.
3. As the Phelans decided, don't stop for a motorist who's waving for help. Instead, call 911, report what you observed and trust that help is on the way.
4. Mind your medications. Don't leave them where they can be seen in your car.
5. Keep the visible high-dollar items to a minimum: avoid carrying expensive jewelry, gold watches and high-end cameras in plain sight.
6. Make sure your phone is charged and don't forget to bring your charger.
7. Always keep your gas tank well above empty. Don't run the risk of running out of fuel.
8. Ensure your spare tire is inflated and operable.
9. Choose stops carefully. If it doesn't feel safe, continue on.
10. Check in with a friend or family member periodically. Stopping at a rest area is a great time to update them on your location.
11. When staying at a hotel or motel for the night, don't advertise an absence. Placing the "clean my room" sign on your hotel/motel door is a significant giveaway that it's vacant and easy pickings for thieves.
12. Share plans with others. Even though your friends and family may know where you are staying, provide your plans for the day and places you might visit.
Money and Credit Card Precautions
Credit card fraud and theft can be real dangers on the road. Vedder offers these tips to prevent credit card fraud and keep one step ahead of criminals:
Skimming: Electronic devices called "skimmers" can read your card's magnetic strip and grab your credit card details. Dishonest service clerks can use these devices to make an electronic copy of your card, which they transfer to a blank credit card or computer to make fraudulent charges. Skimmers can also be installed at ATMs and gas station pumps.
Watch for ill-fitted keypads on ATMs, which may be sitting on top of the official keypad to skim your PIN details. Credit card skimmers can also be fitted to the card slot itself, so make sure this has not been tampered.
Look, too, for any additional cameras pointed at the ATM from above the machine, since these can capture your PIN number.
Credit Card Fraud: When you hand your card to a clerk to pay, keep it in view. Never sign a blank receipt and make sure to void all copies and incorrect receipts, and keep receipts in a safe place. If you experience suspicious card activity, report it at once to your financial institution.
Debbie L. Miller
Brooklyn, New York, writer Debbie L. Miller has been a freelance journalist for over 30 years and has been writing for NextAvenue.org since 2018. She writes mostly about health but has also written articles about aging, business, theater, and safety, as well as personal essays, short stories, and monologues. She's a satire/humor/comedy writer and playwright.
Read More