What to Say About Salary at a Job Interview
5 tips to answering tricky questions about pay
(Editor's Note: This story is part of a partnership between Chasing the Dream and Next Avenue.)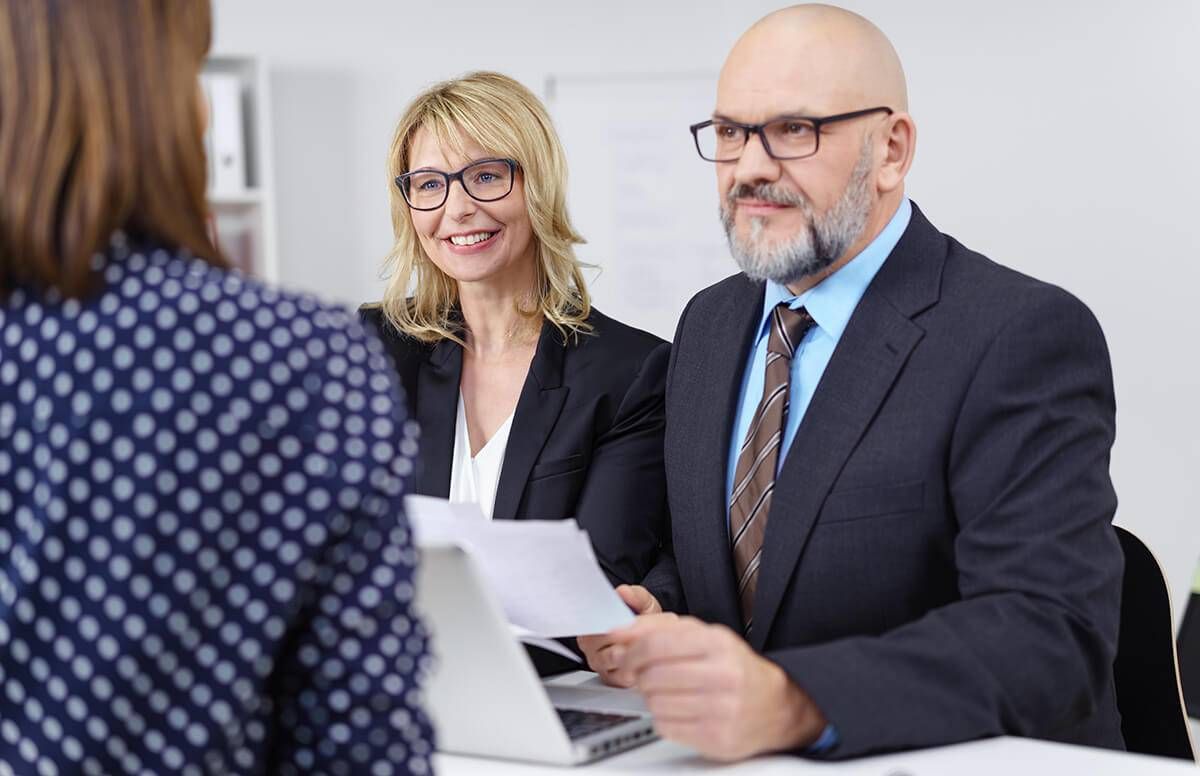 You've snagged the job interview and are acing its questions. Then comes one of two inevitable fireballs from the interviewer: "What is your salary requirement?" or "What is your current salary?"
These are tricky to answer, especially for older workers who hope to get hired without taking a pay cut. And your response can either keep the conversation going or deep-six it quicker than a New York minute.
"At this stage in your career, you've worked your way up to a certain salary and you don't want to take a step back," says money and work expert and Next Avenue blogger Kerry Hannon, author of Getting the Job You Want After 50 for Dummies. "It's a little bit of a dance."
When Asking About Salary Is Illegal
Compensation questions during job interviews have drawn the attention of a few places.
Philadelphia just made salary inquiries a no-no. New York state agencies can't ask an applicant for current or prior salary before making an offer. New York City and Massachusetts have also passed laws barring employers from asking job candidates about their salary history. The laws are scheduled to take effect in New York later this year and in Massachusetts in July 2018.
Other states, such as California, are considering banning employers from asking applicants about their salary history, too.
How Salary Questions Hurt All Workers
But it's perfectly legal in most places, which can be problematic for all workers.
According to the National Women's Law Center, when employers rely on job applicants' prior salary in hiring or in setting pay, pay inequalities from past employment are perpetuated throughout the applicants' careers and qualified people are blocked from much-needed employment opportunities.
"It's none of their business to know your current salary," says Philadelphia career coach Joyel Crawford. "Everything is negotiable."
Theoretically, yes. In reality, for older workers, not necessarily.
They're often faced with a challenge when job hunting, Hannon says. Some employers with age biases are concerned about hiring, and investing in, someone who might be stepping out of the workforce in five to six years. "The job market can be cruel — you need a clear-eyed, real expectation," she says.
5 Tips for Handling Salary Questions
To manage your expectations and successfully maneuver through the salary minefield, career experts offer these five tips:
1. Do your homework. Research what the job you're applying for pays to make sure your expectations are on target.
Websites such as Glassdoor.com, Salary.com and Payscale.com offer salary information for positions in various industries, even specific companies. And the U.S. Office of Personnel Management gives pay insight for government jobs.
2. Think about a salary you're comfortable accepting. Decide what is the minimum you can accept to meet your living expenses and that you would be satisfied receiving. Then shoot for the sky, within reason.
3. Deflect salary questions early in the interviewing process. Try to put off this conversation until there is a firm offer on the table. But if you asked before then, refrain from giving a direct answer. Instead, drop the question back in the interviewer's court.
You can say something like: "I'd like to know more about the position and its responsibilities before I consider compensation. What's your expectation for this job?"
4. Avoid giving your present or former salary. It's to your advantage to get the interviewer to reveal the position's salary range before you divulge any information. Sometimes, though, the salary question will come up in an online application and the form won't be accepted without an answer.
In that case, get creative.
Try typing in "negotiable" in the salary field or note your acceptable range. "I've even heard of people putting down 'zero' " to get the application through, Hannon says.
5. Look beyond salary. Ask yourself: "Is this position worth taking a pay cut in order to work for the organization?" For many people, a job is more than just money.
If you can't get the salary you want, negotiate for total compensation. That can include benefits such as telecommuting, flexible hours, more vacation days and education reimbursement.
You may also request revisiting your salary in three to six months — time enough to prove yourself on the job.
The Bottom Line About Salary
The bottom line: Know what you're worth.
"Don't undercut your value for the sake of finding something," Crawford says. "If you sell yourself short, you're going to resent that position."
Hannon agrees. "You never want to feel like you're undervalued. That is something that's a stumbling block to loving your job," she says.
This story is part of our partnership with Chasing the Dream: Poverty and Opportunity in America, a public media initiative created to stimulate a deeper understanding of the impact of poverty. Major funding is provided by The JPB Foundation. Additional funding is provided by Ford Foundation.
Barbranda Lumpkins Walls
is a freelance writer, who has been a features editor and blogger for AARP Media, program director of AOL Black Voices, managing editor for Heart & Soul magazine and an assignment editor at USA Today.
Read More