'Scrappy' Santa Cruz Museum of Art and History Connects with the Community
Two museums merged to provide 'a vibrant cultural experience'
What do you call a California institution that displays art from far and near, owns a thriving commercial property, manages one of the oldest cemeteries in the state, schedules poetry readings and solo theater shows, administers a building on the National Register of Historic Places, presents cultural festivals and music concerts, places pop-up exhibits throughout the community and teaches local history at a decommissioned two-cell jail built in 1914?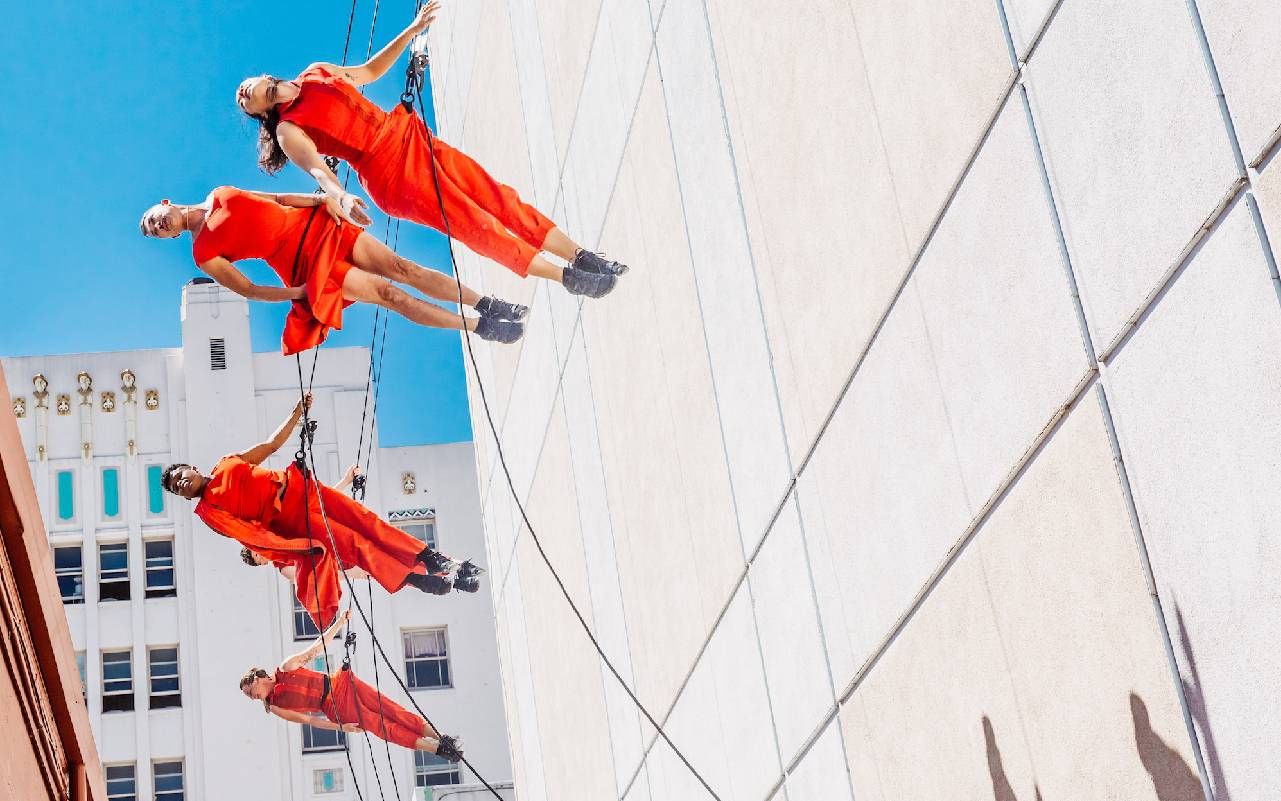 That would be the Santa Cruz Museum of Art and History, (santacruzmah.org) informally known as the MAH. Perched on the northern end of Monterey Bay and situated in the heart of downtown, the museum celebrated its 25th anniversary last year.
"If someone is looking for just one thing, they may be confused by us. Everything moves quickly here."
"The MAH is a scrappy, loud, unconventional space," said Robb Woulfe, executive director since 2020. "We think of ourselves not as a museum, but as a cultural center, a community center and a collaborator with lots of partners. It's in the DNA of this organization that 'museum' is in our name, but we're redefining what that means."
The advantages to that, Woulfe added, include "sharing art and telling history" by tailoring the museum's story to different audiences' interests. Are there disadvantages? "The story can get messy," Woulfe said. "If someone is looking for just one thing, they may be confused by us. Everything moves quickly here. You may see a museum-caliber exhibition one day and four weeks later, we'll have an exhibit up that we co-created with the community."
Newest Collaboration Showcases Art and Agriculture
Just before the COVID-19 shutdown, the MAH mounted "We're Still Here," an exhibit that explored isolation among older adults in Santa Cruz County who shared their personal stories. In contrast, in September 2021 the museum brought in "Ocean of Light: Submergence," from the United Kingdom-based digital arts collective Squidsoup. The immersive, interactive display incorporated twinkling lights, sound and movement.
"We're never one thing," Woulfe said. "Sometimes, we go really deep and other times, we provide entertainment. Either way, the MAH is a place for visitors to pause and consider."
Contemporary works by emerging artists from Mexico and California make up "The Land of Milk and Honey," which runs through Dec. 31. The exhibit, which features art that tells stories about farm workers and agriculture, is co-presented with the MexiCali Biennial. Artists Ed Gomez and Luis G. Hernandez founded the non-profit contemporary visual arts organization in 2006.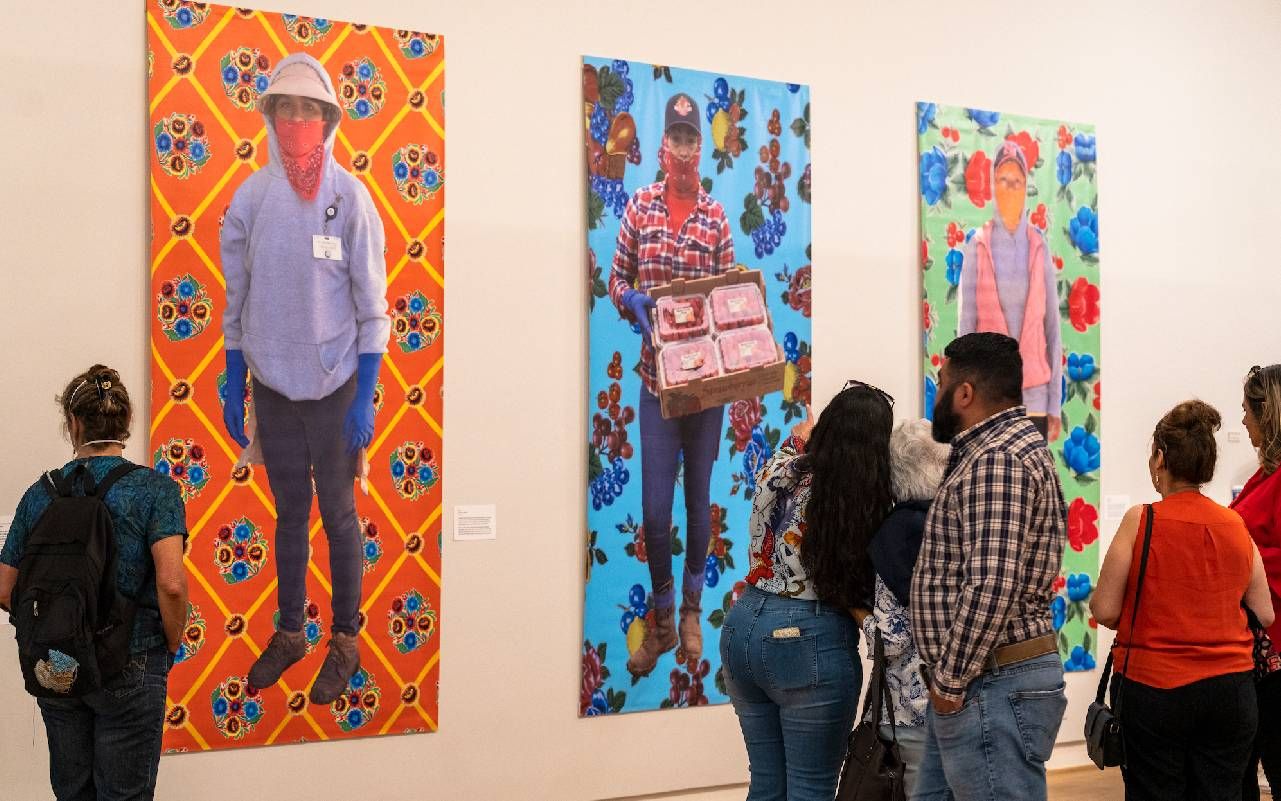 Material from the MexiCali Biennial describes the exhibit like this: "Artists' views around multi-layered topics associated with agriculture, including environmental impacts, cultural culinary traditions, identity and migration, regional histographies, and familial and mythical connections to food." With support from the Mellon Foundation and the California Humanities, "The Land of Milk and Honey" will travel to other cities after leaving Santa Cruz.
"We are the first stop, and it's bringing in a whole new audience," Woulfe said. He noted that the population of Santa Cruz County is over 250,000, about one-third Hispanic/Latinx, but Santa Cruz also is a tourist destination, so the MAH draws visitors from all over. In 2011, attendance was about 17,000; this year, the museum is expecting 85,000 people to stop by.
"There is a lot going on here — a lot of art and culture, a lot of tech and also a lot of development in Santa Cruz itself," said Woulfe.
After an Earthquake, Museum Gets Bigger and Better
In the mid-1980s, the Santa Cruz Historical Society, founded in 1954, joined forces with the Art Museum of Santa Cruz County, founded in 1981. Together, the organizations built the McPherson Center for Art and History on the site of the former county jail. In 1989, the Loma Prieta earthquake destroyed much of the business district and severely damaged the building that housed the museum's galleries and the offices.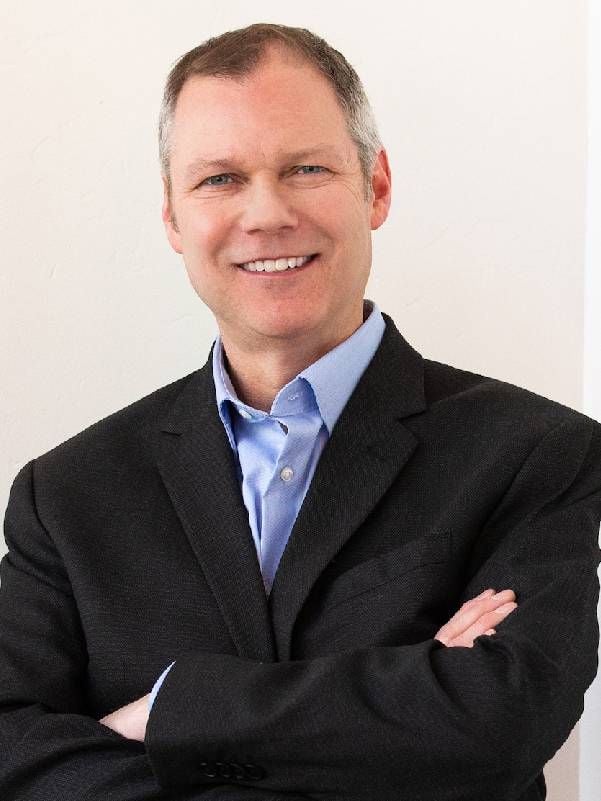 "In response, museum leaders designed and built a traveling art museum in an old moving van," Woulfe said. "They called it the 'Art Box,' and drove it to elementary schools and migrant labor camps throughout Santa Cruz County."
Over time, the former jail building was renovated and a new building went up next to it, and the Center re-opened in 1992. Four years later, the merger of the two institutions was finalized and renamed the Museum of Art and History. "Santa Cruz" was added in 2012.
Today, the MAH consists of galleries, classrooms, administrative offices and a library in the 10,000-square-foot museum, an adjoining commercial office building about the same size that houses Abbott Square Market and the free-standing Octagon Building. That historic structure, built in 1882, once served as the County Hall of Records. It survived a fire in 1894 and the earthquake in 1989, and now houses two restaurants at the head of Abbott Square, the public plaza that serves as the museum's "front porch."
The museum also oversees the Evergreen Cemetery on a wooded hillside in nearby Harvey West Park and the two-cell jail in Davenport, a seaside town of about 388, located 11.5 miles up the coast. The historic cemetery, which dates back to 1858, is said to hold the graves of "gold prospectors, artists, Chinese immigrants, mountain men, Yankees, Civil War veterans, lawyers, Masons, infants and travelers." Volunteers conduct tours and the MAH holds occasional events there.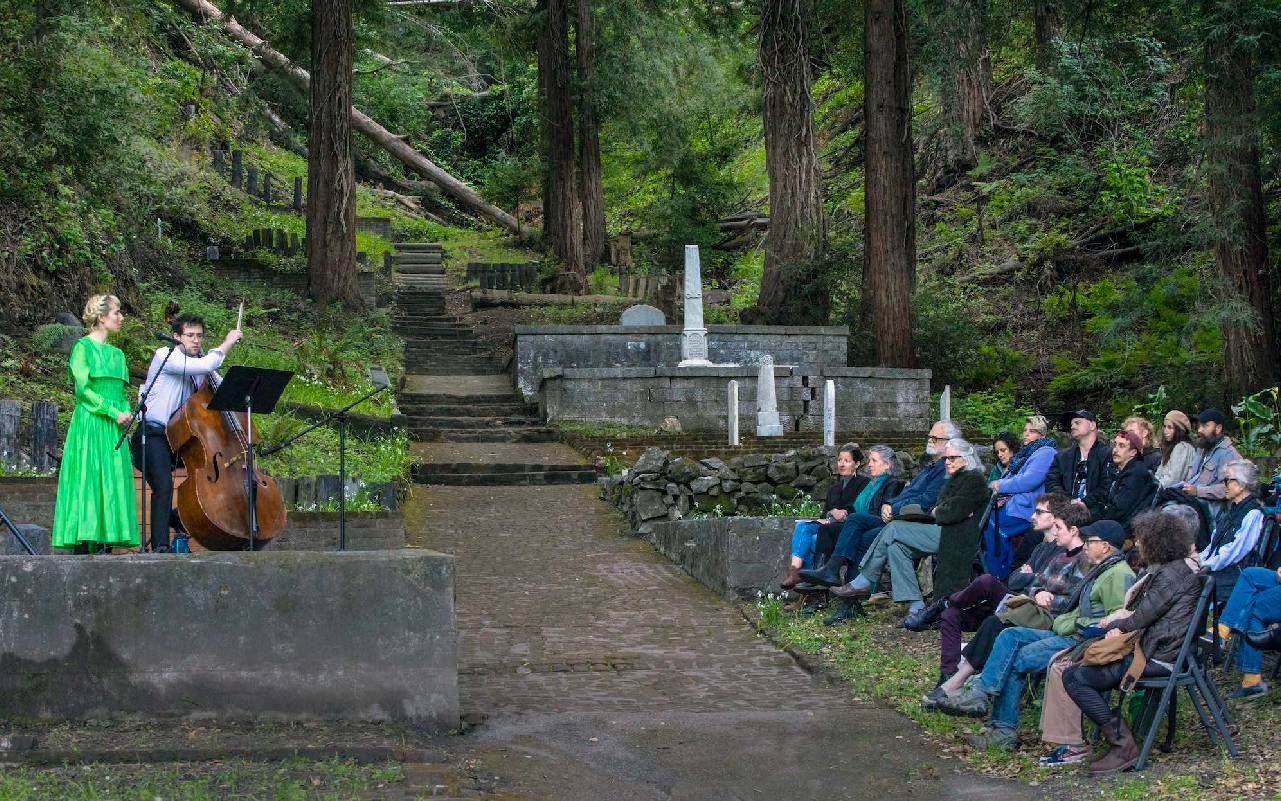 Redefining the Museum Experience is 'Complicated'
In 2011, then executive director Nina Simon spearheaded the movement to change how the MAH connected with and served the citizens of Santa Cruz County. Simon determined that the museum must be "a place where local partners drive the creation of exhibitions and events." That philosophy still holds today. "We're all creative, and we want people to share that in different ways, teach a class here or share personal stories as part of an exhibit," Woulfe said.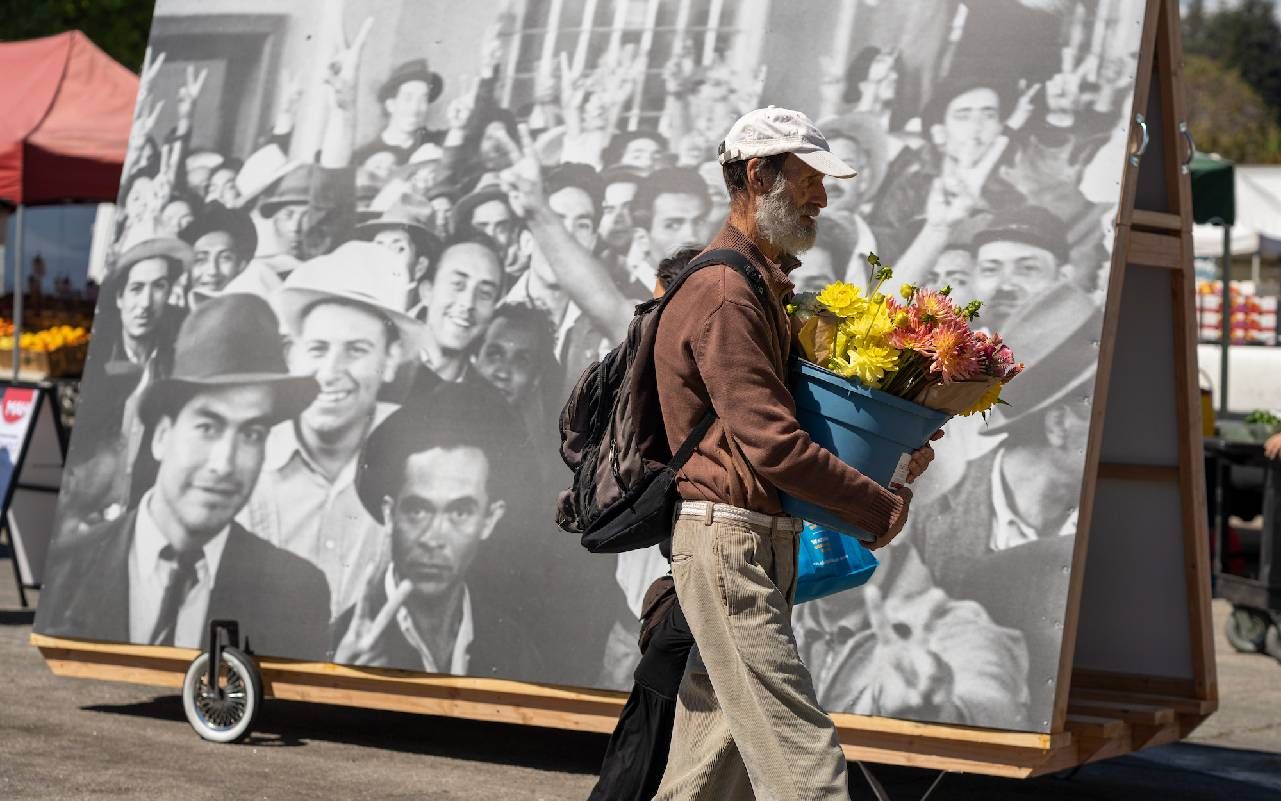 The museum employs 17 full-time people and relies on commissions and residencies for extra support. "Like so many of our colleagues at other institutions," Woulfe said, "we're trying to redefine the museum experience, build on what's working and get rid of what's not. To survive, we have to understand what our communities need, rather than what we think they need, and that's complicated."
Success, he added, requires keeping in mind that art can be deep and thoughtful but also entertaining, light and social. "Art is loose and fluid and history is rigid, and here at the MAH, we're figuring it out as we go along, mixing these two things into a vibrant cultural experience."
Patricia Corrigan
is a professional journalist, with decades of experience as a reporter and columnist at a metropolitan daily newspaper, and also a book author. She has written for Next Avenue since February 2015. Read more from Patricia at latetothehaight.blogspot.com.
Read More