12 Ways to Save Big Bucks on Movie Tickets
A little planning upfront can keep your ticket prices down
Feeling sticker shock at the box office? It's not your imagination. According to the National Association of Theatre Owners, the average price for movie tickets in the United States is $8.95. Ouch.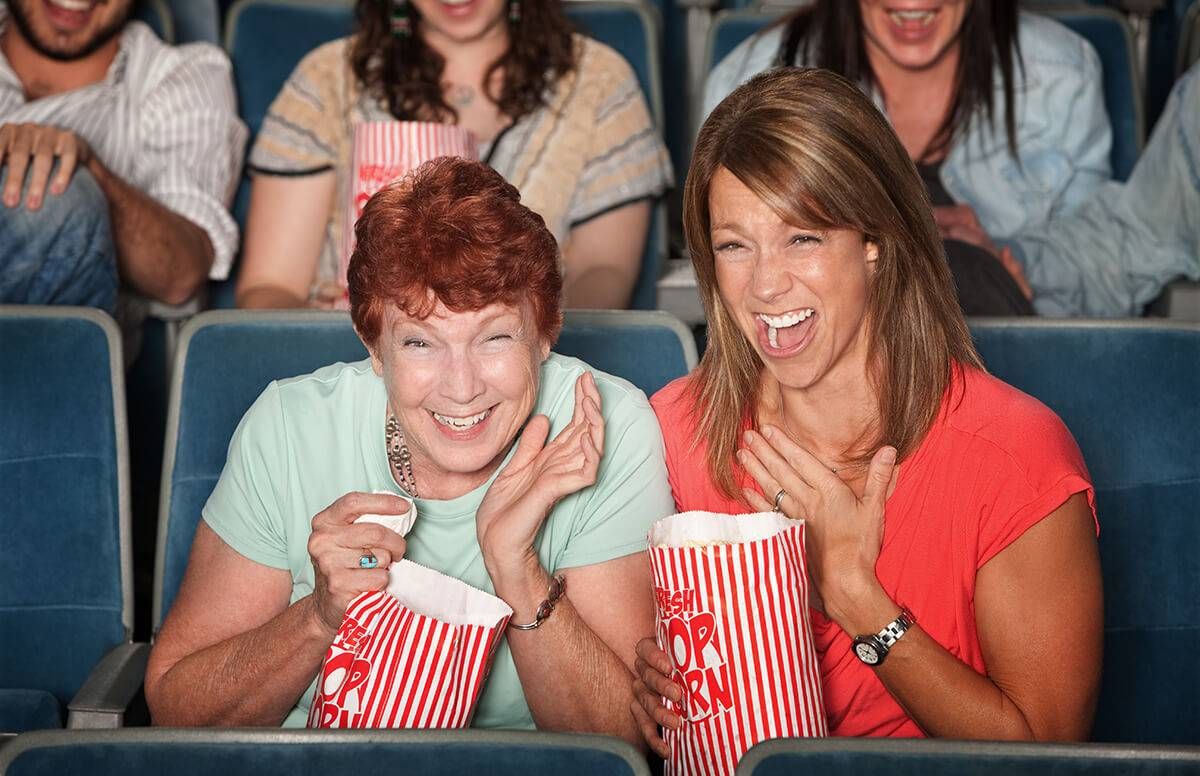 Part of the high cost can be credited to the fact that "premium" formats like IMAX and 3D cost more. But even the no-bells-and-whistles viewing experience is getting more expensive. If you're flexible and creative about how you go and how you pay, however, you can go to the movies for less than the regular price — maybe far less. No need to pay $8.95 or more when you can pay a lot less or maybe nothing at all. Here are 12 ways to save:
1. View Movies Strategically
Look for pay-one-price days. At a theater near me, all shows cost $5.75 on Tuesdays. Since the cheapest ticket there is normally $7.25, that's a decent savings. The chain also has "Senior Monday," when tickets are $6.50 all day for anyone over 62. By the way, "Senior" means different things at different chains. Where I live, it's 60 at one theater and 62 at another. Ask!
2. Eschew the IMAX!
Not every movie belongs on a five-story-tall screen or looks immeasurably cooler in 3D. But how will you know until it's too late? Try one of these techniques:
Ask a friend you trust. "Was it really worth the extra freight to see Wonder Woman's lasso snap toward your face?"
Read a reviewer you trust. Some movie wordsmiths see films in more than one format and will note whether 3D or IMAX enhanced the experience.
Do a little research. It takes just a few minutes to search for "Should I see [name of movie] in IMAX/3D?" and what you learn could help you save. A website called CinemaBlend.com has a handy section called "To 3D Or Not To 3D?" that rates several aspects of the impact.
Double-check the movie times! Once I heard the woman ahead of me in line say, "Oh, this is an XD show!" Her companion sighed and said, "Well, we're here, so go ahead and pay it." It cost an extra $3.50 per ticket for XD, a large-format projection and sound system. Pay attention when you make your plans.
3. Become A Movie Previewer
Want to see movies for free and before everyone else? Start searching for movie previews, which take place in many U.S. cities. The films are shown early to gauge audience reaction and build the buzz among fans. To get on some lists, sign up at sites like AdvanceScreenings.com, Wild About Movies and Gofobo. Follow @screeningticket and @screenings on Twitter.
Note: These previews are usually overbooked because promoters (rightly) assume that not everyone will show up. Count on showing up 30 to 60 minutes early for a seat.
4. Engineer A Movie Tickets Discount
Here are three ways to do it:
Pay with a discounted gift card. The secondary market for gift cards is chock full of movie scrip. Visit the aggregator site GiftCardGranny.com and look for the best price on cards to theater chains in your area. I routinely save 20 percent at my favorite theater this way.
Purchase in bulk. Costco, Sam's Club and BJ's Warehouse sell discounted multipacks of movie theater gift cards.
Use affiliations and memberships . For example, a perk of belonging to AAA is the chance to buy tickets to several chains at discounts of up to 40 percent. Members of the National Education Association (NEA) can save up to 35 percent on tickets through NEA Click & Save. Join AARP and you can save up to 25 percent on Regal Cinemas tickets. Check your own memberships for similar perks.
5. Give It Some Time
Sometimes a movie is still selling tickets, but the theater needs to make room for new releases. So the film will get sent to a chain's "second-run" or discounted theater, where it will still make money — but where you can save money. So if there's a movie you can wait to see, hold off until it goes to the cheap house. Where I live, tickets to the second-run theater are $3.75; in some places, it costs as little as $1.50. This is one time that procrastination really pays off. True, some of these theaters aren't the nicest (the concessions are duller and the seats don't recline), but you can't beat the price.
6. Look For Coupons
Before you head to the movies, check discount code sites like RetailMeNot.com and Savings.com. A recent search turned up offers like $3 off your Fandango ticket order, 20 percent off a movie e-gift card, buy three movie tickets and get one free and popcorn and fountain drinks for $2 each. The coupons are for chains as well as for movie sites like Fandango and Way.com.
7. Reward Yourself
Rewards sites like Swagbucks.com and MyPoints.com let you earn points through activities like shopping, playing games, watching videos and searching the Internet. Save them up and cash in for gift cards to Regal, AMC or Fandango.
Will it take time? Yes. Will it save you money? Yes!
8. Cash In
Got a rewards credit card? Leverage those points! Check to see if gift cards to movie theater chains or Fandango (or both) are offered.
9. Be A Joiner
If you aren't part of your favorite theater's rewards program, sign up. Every time you buy a ticket or popcorn, you'll earn points. It will take time, but ultimately you'll earn a free ticket.

10. Watch For Special Offers
Every so often, do a search for "free movie tickets [current year]" and see what pops up. I recently found "get $5 off your Fandango order when you check out with Android Pay" and "get $5 off your movie ticket when you buy two boxes of Arm & Hammer toothpaste." Keep your eyes peeled for in-store manufacturer promotions, too. In the past couple of years, I've seen "free movie tickets" deals from M&Ms, Minute Maid and Kelloggs. Sure, you may have to buy something, but if you purchase the item on sale or use coupons, you may wind up with some sweet deals. Sometimes literally: The sale-plus-coupon thing got me four 9.9-ounce bags of M&Ms for $6, which translated into a free movie ticket good for up to $12. (Bonus: My nephews love M&Ms.)
11. Ask For What You Want
The next time someone asks what you want for your birthday, respond along the lines of, "Thanks so much for asking! Lately I've been focusing on experiences, rather than things. A movie gift card would be a great present because it would bring me a lot of enjoyment and it would definitely be used
12. Think Outside the Multiplex
Depending on where you live, free movies might be found at libraries, colleges, churches and synagogues and community centers. Check the entertainment section of your local newspaper and the home page or newsletter of the library or community center. Or do a search for "free movies [your city]" and see what pops up.
Donna Freedman
Former newspaper journalist Donna Freedman is a freelancer living in Anchorage, Alaska. She has written for MSN Money, Money Talks News and many other publications and websites.
Read More