Smart Ways to Save on Car Insurance (and When You Shouldn't)
Car insurance rates have been jacked up lately, so here's advice from an auto expert
Car insurance rates rose by a stunning 16.9% in May, overall, after going up 6.4% in April, according to the Consumer Price Index. So, this is an apt time to look for ways to save money on your auto insurance premiums.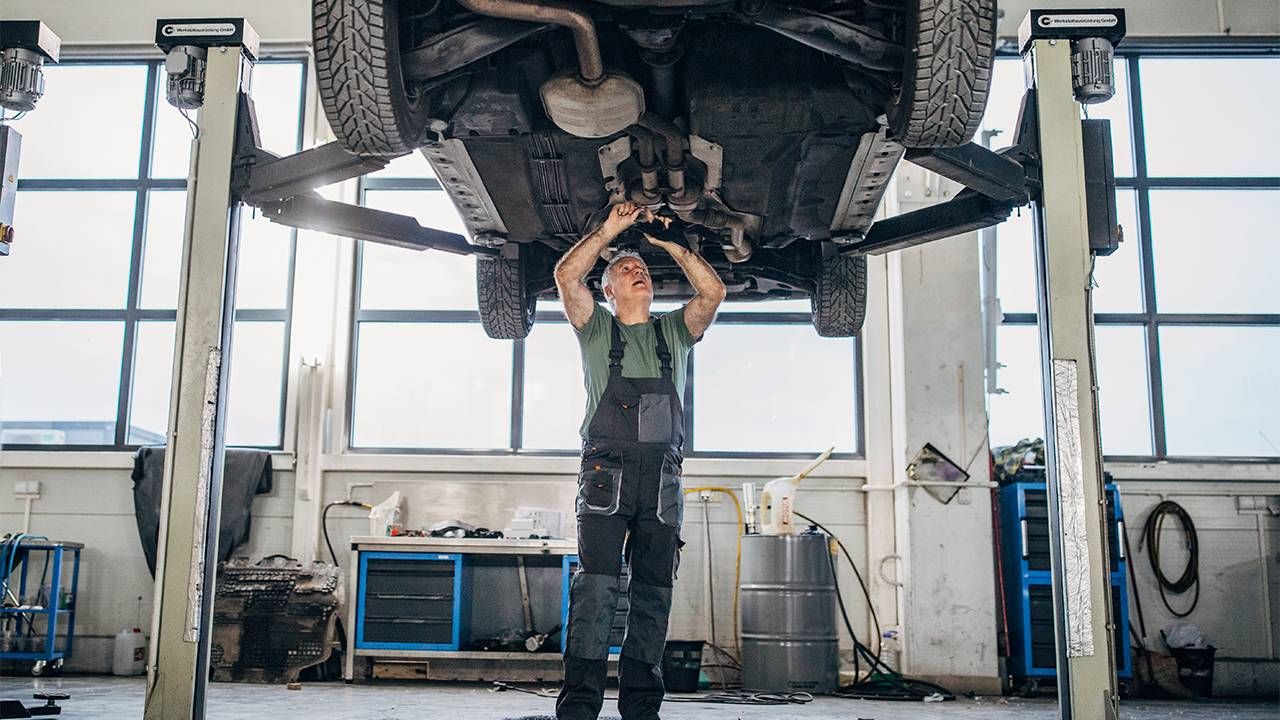 And if you've been driving less lately, due to working remotely in the pandemic, or you've been struggling to make ends meet, you may be wondering whether you should cut your car insurance costs by reducing your coverage.
If your driving habits have significantly changed in the past year or so, and they will stay that way, report the updated mileage to your insurer.
As someone with nearly 10 years in the automotive industry, and an automotive educator who founded Mechanic Shop Femme, I can help break it down for you, so you can make an informed choice about where it's wise to cut corners on your insurance and where it isn't.
Some auto insurers have refunded a percentage of premiums to customers because of reduced COVID-19 driving — the Insurance Information Institute estimates insurers will return $14 billion to customers.
Easiest Ways to Save on Car Insurance
But you may be able to pay less for car insurance by taking a few steps on your own.
The simplest way to save is, of course, driving better. Practice defensive driving; don't speed and don't drive while distracted. This will help you avoid tickets and accidents, which will raise premiums.
If your driving habits have significantly changed in the past year or so, and they will stay that way, report the updated mileage to your insurer so you're not paying for driving you're not doing.
Do this by either updating the insurer's app, calling the company or speaking to your agent if you have one. In most states, insurers will reduce your rates if there is a significant change from the U.S. average of 12,000 to 15,000 miles per year.
Savings vary from person to person and insurer to insurer. The website Coverage.com found that it could be up to a 27% savings in California, which highly regulates this, to 0% in North Carolina — and everything in between.
When I called my agent in Wisconsin to find out how much I could save due to driving less lately, I was told that if my annual mileage was less than 7,000 miles, my rate would go down by $83 for the six-month term or about $14 a month.
If your premium won't drop by much, or at all, despite not driving much these days, you might look into an auto insurance policy from a company charging by the mile. Allstate, for example, offers this option in certain states with its Milewise program.
Understand What's in Your Policy
A good way to lower your insurance premium is by scrutinizing your policy and talking with your insurance agent, if you have one, to understand the coverage you have and your deductibles and then seeing where you can reduce coverage.
You can save as much as 30% with discounts like this one if you are willing to use a device that allows them to track your driving habits.
You might decide to remove comprehensive and collision coverage, for example. (Comprehensive coverage covers vandalism, theft and acts of god like a collision with a deer or damage from a flood or hailstorm.) Removing these coverages won't impact the liability coverage that protects you from being responsible financially for damage that you are at fault for to another person's vehicle, injuries sustained to another party during such an accident, or damage to property.
Increasing your deductible — the amount you're responsible for paying if you're in an accident  — will certainly save you money. It's not, however, a great option if you increase the deductible to an amount that you won't be able to afford to pay if you got into a wreck, since you won't be able to get your car repaired until you come up with the funds.
You'll also want to check with your insurer to see whether you qualify for discounts you're not getting.
For instance, State Farm's Drive Safe and Save program and Progressive's Snapshot offer "good driving" discounts.You can save as much as 30% with discounts like this one if you are willing to use a device that allows them to track your driving habits.
Getting the Discounts
Insurers also offer discounts for taking defensive driving classes or having safety equipment like car alarms and anti-lock brakes.
The size of those discounts may depend on where you live. With GEICO, for example, defensive driving class discounts can be up to 15% in Arkansas, while Wisconsin drivers only save up to 5%. In most states, GEICO also requires that drivers be 50 or older and take the classes voluntarily.
If you decide to reduce coverage or find you're eligible for discounts or both, find out what your insurer's new premium would be. Then, shop around to see whether other insurers could offer the same coverage for less.
Often, you'll see that you can save with a different company. Independent agencies that represent a large number of carriers make shopping around easier, running quotes for you and explaining whether other companies may fit your needs at a lower price.
What About Bundling Insurance?
Another way to save: Bundling your homeowner's or renter's insurance and auto insurance policies.
You've probably heard TV and radio commercials advertising this technique and perhaps thought it was just a trick to get your business. But bundling actually can save you money — sometimes more than you think.
For example, I helped a woman get a quote on car insurance from State Farm a few months back and it turned out she didn't have renter's coverage. That insurance costs about $115 per year, and by bundling renters and car insurance, she saved $213 on a year's worth of auto insurance.
That meant that not only was her renter's policy effectively free, but she saved an additional $98. It's almost as though the insurer paid her to have additional coverage.
Working to improve your credit can also lower your car insurance premium in many states. According to the National Association of Insurance Commissioners, an on-time payment history and the size of your outstanding debt have the most weight.
While it's hard to compare different insurance policies from different drivers side by side due to the number of factors that go into an insurance premium, including type of vehicle, driving history, and location, a 2021 Bankrate.com survey found that the annual premium for someone with a poor credit score was $3,026 but it was $1,487 for someone with an excellent credit score.
Where Not to Cut Corners on Car Insurance
There are also some ways you could lower your car insurance costs but shouldn't.
For instance, if you wouldn't have access to another vehicle while yours is being repaired, keep your rental-car coverage (or add it if you don't have it). It's one of the least expensive parts of your insurance policy, so it's not worth the headache of going without.
Be sure you follow your state's minimum coverage requirements.
Glass coverage is another thing some people cut when lowering car insurance costs. For older vehicles, that can make sense. But if your vehicle has any advanced driver assistance systems and, specifically, distance sensors requiring an original equipment windshield and special calibration for the safety equipment to work, windshield replacement is not remotely budget friendly. The cost can start at a cool $1,000 and go up from there. So, this coverage may be worth keeping.
Be sure you follow your state's minimum coverage requirements.These typically require all drivers to have liability coverage. If your vehicle is financed, your bank will have minimum requirements, too, and can penalize you — up to and including purchasing a policy on your behalf and charging you for it if you don't meet them.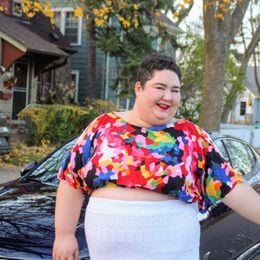 Chaya Milchtein
is an automotive educator, journalist, style influencer and empowerment speaker. You can read more of her auto advice on her website and blog, Mechanic Shop Femme, where she also writes about plus-size fashion.
Read More