What Not to Say to an Isolated Older Adult
Well-intentioned comments can reinforce feelings of loneliness
When MaryKay Kubota's husband died unexpectedly at 49, she felt that the world kept going for everyone but her. Until that moment, the then 47-year-old mother of four, who had married at 19, managed their family's fast-paced social life. "I didn't have to think about what was next," Kubota said. But after Guy Kubota's death in 1997, even with two children still at home, "everything just stopped," she recalled.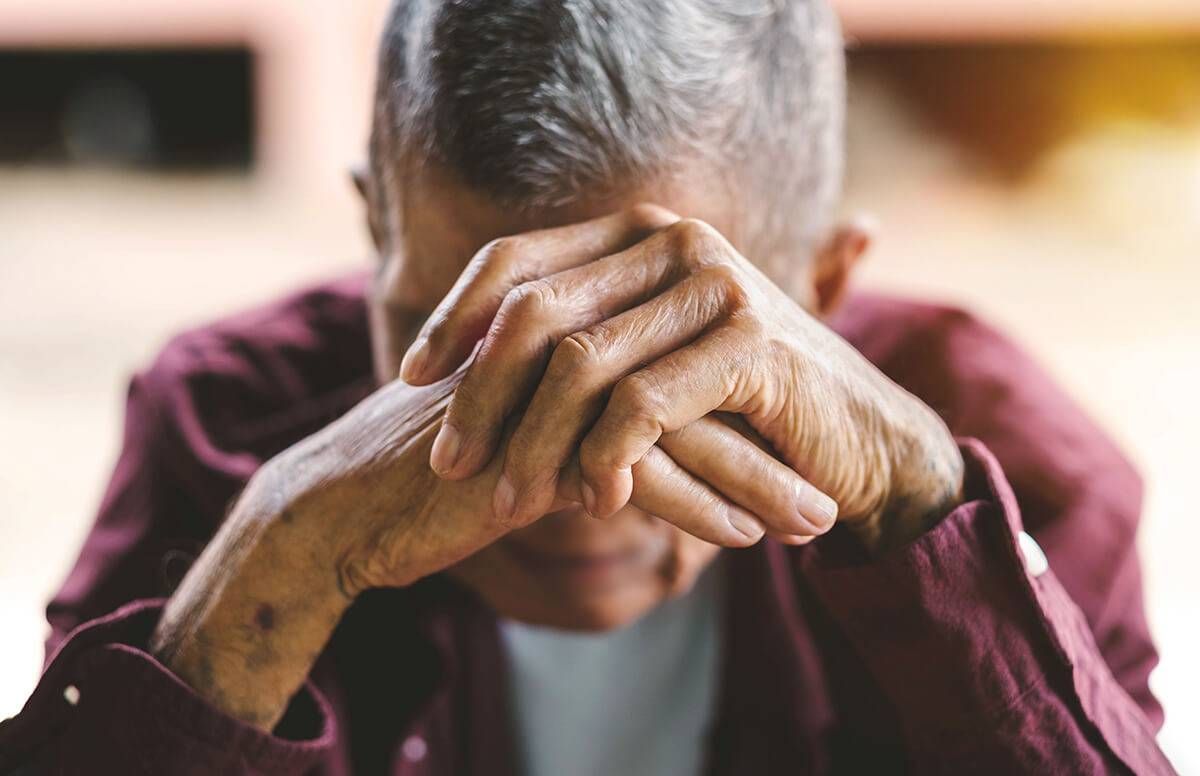 As her grief escalated, so did her feeling of abandonment.
"Nobody knew what to say in the situation, so they just left me alone," said Kubota. Though they offered the standard "Let me know what you need," Kubota, facing responsibilities she really couldn't manage on her own, found it hard to ask for help.
Kubota's siblings, afraid to upset her by talking about her husband, were not present or helpful when she needed them most. She felt disconnected at her job in commercial real estate. "I was in a fog for at least a year," she said.
Realizing she lost more than just her husband (her "normal," the support of her siblings, a direction in life) was an "aha moment" for Kubota, 68, who now resides in Seal Beach, Calif. But in those early days after his passing, when she was left alone to manage daily life and deal with her grief, Kubota was launched into a long-lasting cycle of isolation, depression and loneliness.
Isolation Doesn't Stand Alone
Many older adults find themselves in this cycle of compounded loss, but it should never be considered the norm for this stage of life.
Loneliness and social isolation are now believed to be as dangerous to our health as smoking 15 cigarettes a day, and surpass the mortality risks of obesity. A 2017 SCAN survey of 1,000 older adults uncovered this compelling statistic: 82 percent of those 65 and up know at least one person who is lonely, yet 58 percent would be reluctant to admit it if they themselves felt isolated.
Even those who live with others can feel lonely.
At 51, Sandra Hallows of Burnaby, British Columbia, was diagnosed with Parkinson's disease. Her husband, Jolyon, then 55, became her primary caregiver.
From losing her driver's license to the friends who'd say "we'll call later" and never did, Sandra Hallows felt the sting of isolation immediately following her diagnosis. For Jolyon, the isolation happened over time: As his wife's disease progressed, both were robbed of conversation and communication, and he was left to watch the woman he loved disappear over two decades. She died in early 2017.
Practical Tips for Breaking Through Isolation
The faces of grief and loneliness are individualized and complex. But for many, it's a vicious cycle of feeling lonely and depressed which perpetuates isolation and grief that extends beyond the usual time, said Dr. Romilla Batra, chief medical officer for SCAN.
Recognizing that very real struggle — and the cyclical, non-linear aspect of it — is huge in terms of helping the individual, rather than pushing him or her further down isolation's road.
Here are four things not to say to someone isolated, according to experts, and what to do instead:
1. What Not to Say: "Oh, that was so long ago…"
A person needs to be able to grieve without feeling guilty, Kubota said. People can't just "deal with it and move on."
What to Do Instead: Give the person adequate time — perhaps even a lifetime — to grieve.
Two weeks after her husband died, Kubota remembers all contact from loved ones dropped off. "Keep the cards coming. Keep visiting. Keep asking how we're doing, even when we're not good company," recommended Kubota.
When friends and family asked questions like "How are you doing?" with the intention of truly listening, the empathy and validation was invaluable to Jolyon Hallows, he said.
2. What Not to Say: "Let me know how I can help…"
Unless you plan to deliver on your promise, this usually well-intended phrase only serves to push an already isolated individual further into isolation. "I would make up stories in my mind as to why they couldn't help," Kubota said. And in doing so, she began taking the blame for her loneliness.
What to Do Instead: Hallows appreciated the friends who would bring dessert when he invited them over for dinner. "Fattening and thoughtful," he said.
3. What Not to Say: "You must be doing better since…"
Even after Kubota moved to a more active community and started a job that required intense social interaction, isolation was a daily struggle, one which she had to intentionally overcome. "You can do what you love, but you still come home alone," she said.
What to Do Instead: Being socially involved or active doesn't erase the risk or pain of isolation. Even the telephone and TV did not interest or comfort Kubota when she was at her loneliest. But, she said, that doesn't mean you shouldn't call, adding: "We still need to talk to someone."

4. What Not to Say: "You should go out and enjoy yourself more often…"
Large group activities or entertainment shouldn't be the only solution for loneliness, said Paul Falkowski, founder and executive director of Omaha-based Community 360, a nonprofit that recruits and trains trusted volunteers to visit older adults in nursing homes.
"The deep-seated need to feel that someone cares about them cannot be met in those [large-group] activities," he said. "An older woman living in a nursing home once said to me, 'I have a lot of people around me, but there is no one here just for me.'"
What to Do Instead: Encourage creativity, self-discovery and new traditions. When Kubota rediscovered her identity, she found a better way out of isolation. "I had to remember who I was and what I loved before I was a wife and mother," she said. Since then, she's started painting again and participates in a fitness boot camp — where she's at least 20 years older than most in her class.
Ultimately, letting go of the "used to" or "can't do" was huge for Kubota. Her life was not over. By sharing her story, she hopes others in isolation will know they're not alone and will find the people, places and purposeful activities to help them engage again.
Michelle Seitzer
Before launching her freelance writing career in 2008, Michelle Seitzer spent 10 years building her elder care content platform while working for the Alzheimer's Association and in various senior living communities. Since then, she's written extensively about caregiving issues — along with healthcare, tech, finance, and parenting — for numerous publications, such as DailyWorth, Readers Digest, and Everyday Health. Read her work on michelleseitzer.com.
Read More