Saying 'No' to Power of Attorney Duty
Not everyone is cut out to make key decisions when a loved one can't
(This article originally appeared on the website A Place for Mom.)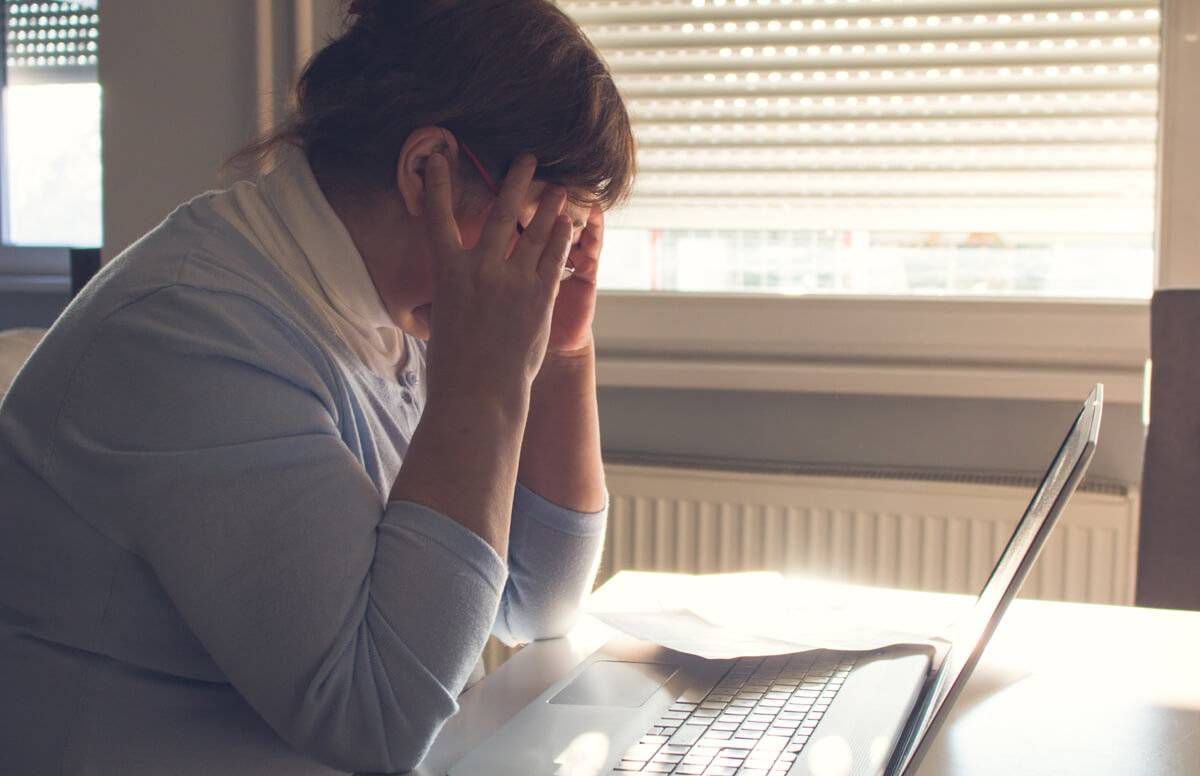 Does the thought of being power of attorney (POA) for a parent or another loved one fill you with dread? Maybe Mom thinks you'd be the best choice to make business, financial or medical decisions for her if she becomes unable to do so on her own because you live in the same town, while your sister lives two states away. Designating you as POA just makes sense. Or does it?
Not everyone is cut out to be the power of attorney. In fact, there are many reasons that children and others may need to decline, says Cheryl David, a North Carolina elder law attorney.
"Becoming someone's power of attorney is a monumental job," says David. "It's huge, and the task should not be entered into without great thought."
Power of Attorney Duty
With the POA legal instrument, a person named power of attorney is referred to as the "agent" or "attorney-in-fact" and the person he or she is acting on behalf of is the "principal."
There are myriad combinations and varieties of power of attorney. Here are the two most common:
Many people worry that if they're named as an agent on a POA, they'll end up owing money for the principal's unpaid medical bills. That's a common misconception, says John Ross, an elder law attorney in Texas. "People don't always realize that they're just acting on behalf of another person, not making themselves personally liable," says Ross.
Still, there are plenty of other reasons a person may want to decline being named power of attorney.
Here's an example: One of David's clients came to her office feeling guilty and overwhelmed. Years earlier, her mom named the daughter, who was single at the time, as power of attorney. After her mom became incapacitated due to a stroke, the weight of the daughter's new responsibility was more than she could carry.
"She's a loving, caring daughter who takes her mother's needs seriously and feels responsible about honoring her mother's request," says David. "However, her present responsibilities don't allow her to properly serve as her mother's POA."
Fortunately, Mom had named her other two children as "successor" agents in case the daughter couldn't fulfill the duty. At the time, the brother was in a better place in his life and had time to take over the POA role. The daughter renounced her position,and everyone left David's office feeling better.
"While she felt incredibly guilty about not taking this job, I let her know that based on what's going on in her life, adding a task of this magnitude wasn't practical," says David. "It's very likely that if her mother could weigh in, she would have been the first to relieve her daughter of this task."
Saying "No" to Power of Attorney
There are many situations where taking on the POA responsibility is not ideal.
For example, a dad may appoint his son who lives out of town, but that son may think his sister, who lives near dad, is a better choice. However, the sister may work 60 hours a week and doesn't have the time that acting as POA requires. Or, mom wants you to be her financial POA, but you've got a long history of money missteps and overdue payments.
Ross recommends asking yourself the following three questions when considering whether to commit to being someone's power of attorney:
Are you able to drop everything, perhaps for weeks or months, and make crisis medical decisions?
Do you have the emotional fortitude to make tough, life-and-death decisions?
How is your family dynamic? Do you have a brother who is quick to anger or a sister who could be suspicious of your motives when it comes to medical or financial decisions?
If you're not up to the task, and the person who appointed, or plans to name, you as POA is still capable, it's best to talk directly with that person about your trepidation, says Ross.
"Be honest and let them know that if something happened to that person today, you're not in a position to do this," says Ross.
Hopefully, your loved one's power of attorney was — or will be — drafted with alternates in case the designated agent can't serve. "I usually tell people to have as many alternates as people that you trust implicitly," says Ross.
The possibility of a POA not being able to serve is "highly likely," says David. "That's why attorneys typically name numerous successor agents. We intentionally build such alternates into a POA to cover the inability, or inevitability, that someone may not be able to serve."
If you don't want the POA responsibility, and no one else wants to commit, you might suggest setting up an agency arrangement with a bank. In that situation, the financial institution will take on basic bill paying and some financial matters when a person becomes incapacitated.
Your loved one can also set up a revocable trust and name the bank that person does business with as a successor trustee. An attorney can even set up the POA so a designated adult child can fire the bank in case of incompetence or other problems, says Ross.
If you really don't want to be power of attorney, you need to be honest with your loved one or friend. In the end, everyone will be better off.
"Tell that person: 'I'm concerned about you enough to tell you that I'm not the right person,'" says Ross.
Related Articles from A Place for Mom:
Deb Hipp
is a Kansas City, Mo.-based freelance writer who covers elder and caregiving issues, personal finance and popular culture. Her work can be found at www.debhipp.com.
Read More