10 Secrets to Startup Success From the Best Buy Founder
Dick Schulze offers his best advice for entrepreneurs
(This article previously appeared on Rewire.org.)
When Dick Schulze was 11, he had a dream of buying his own car once he turned 15 — "so I could take my own dates to prom and wherever else I wanted to go," he said.
He then started working a paper route, delivering newspapers in St. Paul, Minn., every day. Schulze realized that if he could provide outstanding customer service — making sure every paper was delivered in the mailbox, dry and on time (even if it was 30 degrees below) — he could make a lot more money on tips and save up for his car more quickly.
Schulze did get his ride (a two-toned green 1950 Pontiac coupe — "a hot car," he said), and decades later used the principals he learned on his paper route to start and grow what is now a multi-billion-dollar company: Best Buy, which celebrated its 50th birthday last year.
Not very many companies make it 50 years — in fact, Schulze said at the Entrepreneur and Innovation Exchange's entrepreneurship competition, E-Fest, that only one in 23 business ventures survive these days. When he started the business that would become Best Buy back in 1966, the rate was one in 17, Schulze said. "So it's only gotten worse," he noted.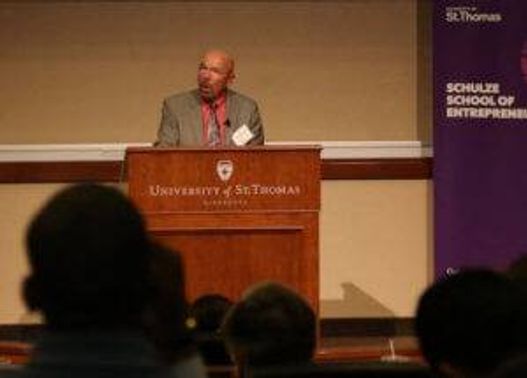 He'd like to see the success rate improve to one in 12. The key is increasing mentorship and educational opportunities, like E-Fest, he said.
What tips does he have for people who dream of starting a business? Schulze offered the 10 most important things he's learned over 50 years at Best Buy:
Tip No. 1: 'One Team, One Dream'
"Selling the vision to others who are passionate about working together with somebody that can clearly open up highways of new learning, new opportunities, help them add their value, add their experience, add their passion… to what it is you're doing, it is table stakes for success," Schulze said.
You need to be a "seller" and a "disciple" of your business and your goals, getting everyone involved on board and excited, Schulze said. Everyone on the team needs to share the same vision for the company.
Tip No. 2: 'Focus on the Customer Always'
"Never ever lose track of the importance of what it takes to connect with the customer," Schulze said.
Every business decision you make should center on the customer. From the beginning to the end of their experience, "make that customer glad they did business with you," he said.
Tip No. 3: Empower Your Team
"Call on (your employees at every level) to help when it's time to think about challenges and opportunities," Schulze said. You'll be surprised how excited people are to contribute their ideas, which could take your business in successful directions you would never have thought of.
Put employees in positions that suit them, where they can succeed, have fun and be happy. Schulze stressed the importance of fun in the workplace at every level.
Tip No. 4: Build Partnerships
"There are too many skill sets that are required to win in the marketplace" today to not build an external team to help your business succeed, Schulze said.
If you need financial or IT help and don't have it internally, reach out to people outside the organization, he suggested. Those people can fill in the gaps in your leadership.
When finding partners, however, remember that every partnership must be "win-win," Schulze said. If there's a winner and a loser in a partnership, it's not sustainable, he said.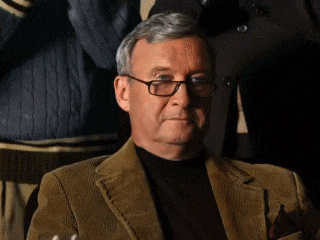 Tip No. 5: Acknowledge Outstanding Work
Never take good work within your organization for granted, Schulze said. Always acknowledge and reward employees who go above and beyond.
"Be there with rewards and publicize it," he said. "Make sure the people in the organization know how important the work was and how much you appreciate the results it created."
Tip No. 6: Always Be Ready for Change
"You never, ever want to rest on what was; there simply can't be a status quo," Schulze said.
Your company needs to be ready to pivot "continuously, always moving to be ahead of where you were a year ago," he said.
Change in business is "constant" and "forever," he said. If you get too set in your ways, you'll fail.
Tip No. 7: Innovate
Hand-in-hand with constant change, you must constantly "initiate and test new things," innovating all the time, Schulze said.
And when something doesn't work, "fail fast, move on," he said. "Clearly you just can't keep looking for ways of bending something that just wasn't right from the beginning."
Tip No. 8: Learn From Your Mistakes
"I've made more (mistakes) in my career than I care to count," he said. "I'm compassionate about the fact that it was important for me to learn from those failings."
And when you learn from a mistake, don't keep it to yourself, Schulze advised. Share what you learned with your entire organization so they don't repeat your mistakes.
He likened this to the difference between a professional athlete and an amateur athlete. "The professional always knows where he is, he keeps score," Schulze said. "The amateur is just interested in playing the game. … You want to make sure the lessons you learned are shared."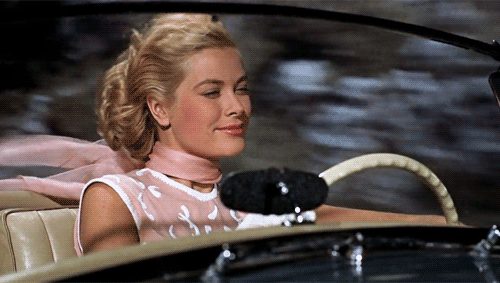 Tip No. 9: Control Your Own Destiny
"If you don't, somebody else will, and that's a passionate purpose to keep deeply ingrained," Schulze said.
That's been driving him since he was 11, he noted. He didn't want people making decisions for him; he wanted to put himself in the position of making them for himself — like saving the money for the car he wanted rather than counting on his parents.
And instead of following other companies, Schulze decided to pave the way for Best Buy based on his own experiences of what works and what doesn't. It was risky to be building the company's strategy from scratch, but this set it apart from others that eventually failed, he said.
"Write the rules that you need to separate yourself from your competition," he said.
Tip No. 10: Be Guided by a Meaningful Set of Values
From workplace behavior to business dealings, your company needs "rules of the road" that every employee follows, Schulze said.
"You need a set of values that everybody understands, buys into, believes," he added. "We integrated them into everything we did, everything we expected of employees."
Having clear and enforced expectations for employees' performance and behavior gives you control over your business' culture and makes it a stable and positive place for everyone to work.
Next Avenue Editors Also Recommend:
Katie Moritz
is the former web editor at Rewire.org, a site from public television station TPT that creates smart, fresh, original, thought-provoking content that inspires individuals to make their lives better. Follow her on Twitter @katecmoritz and on Instagram @yepilikeit.
Read More