When God Is Not Invited to the Funeral
Many are opting for a service led by a secular celebrant rather than clergy
It happens almost every day at one of the seven Colorado funeral businesses John Horan owns. A family grieving a loss arrives to make arrangements, but they have no connection to an officiant who could memorialize their loved one and conduct the funeral.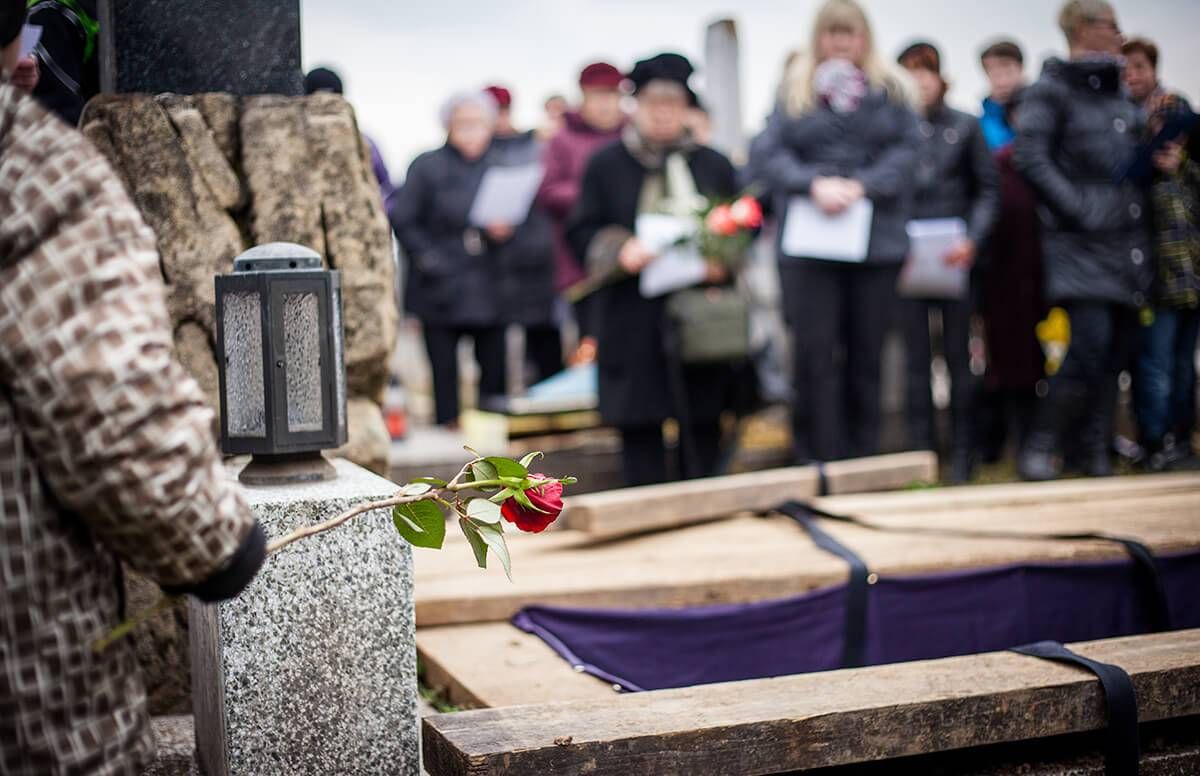 "A growing percentage are very clear that they don't want religious content. Instead, they want a unique ceremony that is reflective of the life that person led," Horan says.
Horan and his associates offer those families a funeral celebrant — a trained secular professional who can organize a service and prepare a personalized eulogy.
"We've embraced celebrants because the public we're serving has changed. We're in the business of helping people cope with some of the most difficult times of their lives. We have to adapt to be relevant," Horan adds.
A Celebrant to Serve the Un-Churched
There was a time when funeral directors worked hand-in-glove with the priests, rabbis and ministers in their community to coordinate final farewells, which followed prescribed rituals. But as American society has become more secular and religious membership declines across denominations, many nonbelievers or those who call themselves 'spiritual but not religious' have no relationship with houses of worship.
That leaves them without clergy to manage details of a service and then preside over the gathering.
"With celebrants, we are revolutionizing the funeral industry. We can give families ceremonies that are meaningful and right for their needs," declares Glenda Stansbury, the co-founder of the InSight Institute Certified Celebrant Program, which says it has trained 3,200 North American celebrants.
Stansbury is herself a licensed funeral director who has worked as a celebrant for 17 years. She's based in Oklahoma City, but has found that even in that bastion of the Bible Belt, a significant number of families choose a secular service.
"These families have been ignored or have had no option but having an officiant who is trying to preach them into heaven, when they very clearly don't want that," she says.
Personalized Event for Loved Ones
The InSight Institute was founded by Stansbury's father, a pastor who left church ministry to create books and resources on death, dying and grief. On a 1993 speaking tour in Australia, he learned about that country's growing celebrant movement and brought the concept to the U.S. in 1999.
This year, the Insight Institute will stage 14 three-day training sessions in cities across North America. The training, which participants pay $1,000 to attend, prepares them to craft a customized service to honor a person they never met.
"The celebrant starts every service from scratch," she explains. "They set up a family meeting that might last two or three hours and gather lots of stories and details about that life. Then they compose a service, incorporating music and readings, and write a personalized eulogy."
Funeral celebrants typically charge $300-$400 for their work. Although the number of celebrants is on the rise, many families aren't familiar with the celebrant concept.
"The average person makes funeral arrangements once or twice in a lifetime and they don't know what they don't know," says Michael LuBrant, an assistant professor and director of the Program of Mortuary Science at the University of Minnesota. "It's incumbent on funeral directors to do the outreach to explain that their options are evolving."
The Importance of Rituals
LuBrant's university students learn about celebrants. Their funeral practice curriculum teaches them that all societies since the beginning of humankind have established formal death rituals and traditions to pay final tribute to loved ones.
LuBrant thinks there's ample historic proof that families who forgo funerals pay a high price.
"Funerals are of the dead but for the living, a chance to offer support to survivors. It's damaging if people don't have a service to close the loss," he says. "You have to give your community a venue to acknowledge loss and walk with you."
No licensure or schooling is required to become a celebrant. A variety of people are drawn to the work — funeral directors, professional speakers, writers and those who work with the bereaved.
John Horan hired his first celebrant five years ago. Today his Horan & McConaty funeral businesses have one celebrant on staff and two working on a contract basis.
Celebrant Brian Henderson has been called in to preside at some 200 funerals. Although he's an ordained minister, he does not call on his personal faith when he performs his celebrant work for families who don't want a service with references to eternal life.
"I know I've helped families navigate their way through that stage of the grief process," he says. "At the end of the service, I want them to walk away thinking we faced our reality today; we celebrated even in our grief. There is meaning and hope in how life is moving forward, even without our loved one."
A 'Fan Appreciation'
Henderson was the celebrant at the celebration of life service for Larry Mugge last winter. The 76-year-old Denver resident died after a bout with the flu, so the shock of Mugge's sudden passing compounded his family's grief.
"We needed something uplifting, but we didn't want anything religious," says his wife, Carolyn.
Mugge was known as a sports superfan so his family incorporated his love of Colorado teams into his funeral, asking mourners to forego solemn suits for logo'd jerseys and T-shirts. The picture on the front of the funeral card handed out to guests showed a smiling Larry in his Rockies shirt; a Bronco fan's prayer was printed on the back.
Midway through the service, Henderson led the 300 people in attendance in a boisterous chorus of Take Me Out to the Ballgame.
"Brian was fabulous, so warm and caring," Carolyn Mugge says. "It was a really good first step for me and my family. I told my kids I want a similar service, hopefully a long time from now."
One Thing in Common
Death rituals have shifted over the past few decades, with cremation now favored over burial, and celebrations of life replacing traditional funerals.
But the reason for a gathering of mourners has not changed.
"Only now in the 21st century do some see grief as optional," says Horan. "Our society is pain-avoidant. Well-meaning people tell their families that they don't want any service because they think that might spare their family that pain. But when you die it's not about you. It's about the people who need an opportunity to come together and say goodbye."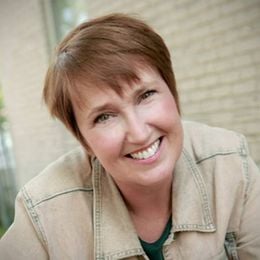 Kevyn Burger
is a freelance feature writer and broadcast producer.  She was named a 2018 Journalist in Aging Fellow and a 2020 Continuing Fellow by the Gerontological Society of America. Based in Minneapolis, Kevyn is the mother of three young adults and one rescue terrier.
Read More