Why Senior Housing Prices Are Impossible to Find
Transparency is rare on sites of assisted living and other communities
If you've looked online to help find your parents an assisted living or independent living facility, a nursing home or a continuing care retirement community (CCRC), odds are you've seen attractive photos and detailed descriptions of the places. What you probably didn't see: how much it costs to live there.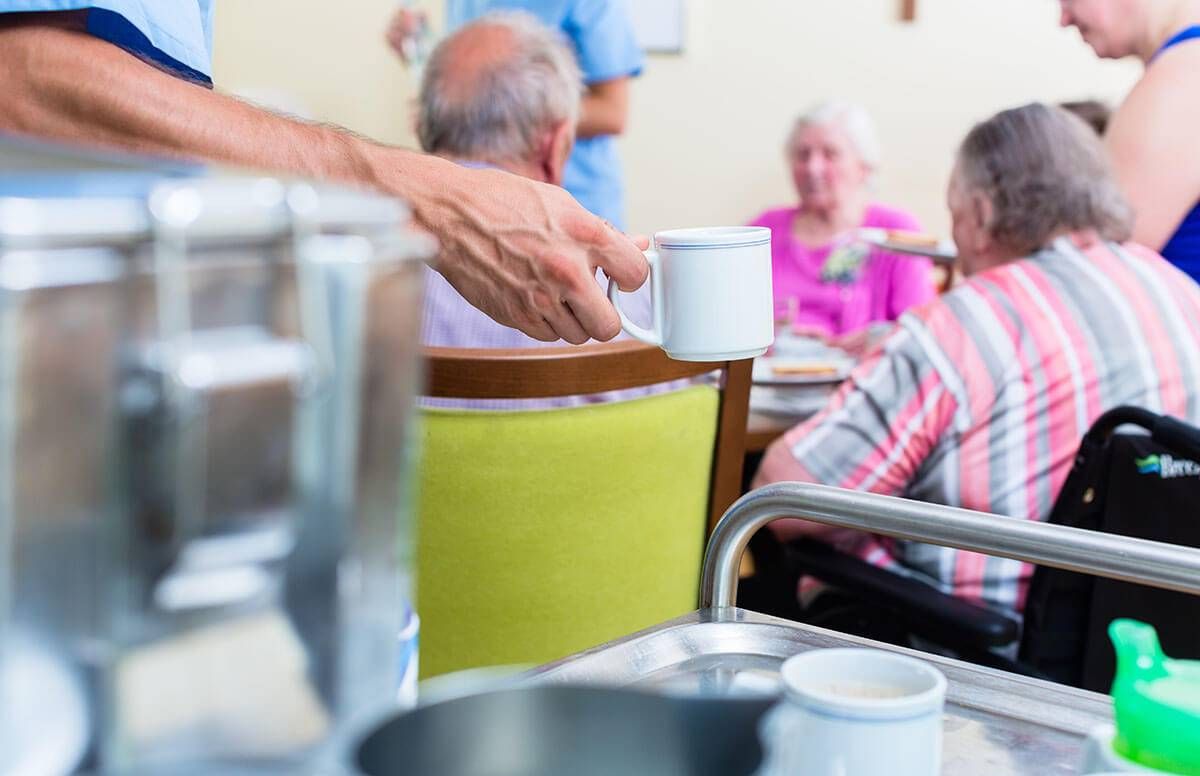 Transparency is the buzzword in customer service and practically everything else today, except when it comes to senior housing. That's pretty odd, considering how expensive it can be and how critical housing decisions are — for an older person's well being and often health. Median annual cost for assisted living, according to the 2016 Genworth Cost of Care Study: $43,539; for a private room in a nursing home: $92,378.
Consumer Complaint: Lack of Prices on Senior Housing Sites
"We've been doing studies of senior housing sites since 2010, and every year, people complain in significant percentages that the websites don't reveal their prices," said Erin Read, research director at Creating Results, a consulting firm specializing in the 50+ market. "It defies logic for me."
In Creating Results' new Social, Silver Surfers study, 68 percent of people who moved into senior housing in the last two years complained that prices aren't revealed on the sites; 75 percent of respondents who helped others make such moves (caregivers, family members) had the same beef.
Lead InSite, a provider of senior living industry website behavior analytics, lets consumers ask the housing firms questions anonymously and its co-founder April LaMon says, "Ninety-nine percent of the questions that come through have to do with pricing. It's clear the consumer is craving this information."
Trying to Do the Right Thing for Our Parents
But you rarely can find it, which is a serious problem for time-crunched boomers and Gen Xers who just want to do the right thing for their parents.
"Even for us, getting price information can be a challenge," said Jennifer Johnson, clinical director at CareScout, which conducts Genworth's gold-standard Cost of Care Survey to determine statewide costs of assisted living facilities and nursing homes. (CareScout doesn't provide prices of particular facilities for consumers, though.)
"Having clarity is really important for consumers, who want to know what fits in their budget and best meets their needs and what the true cost of facilities will be for the care they need," said Lori Smetanka, executive director of The National Consumer Voice for Quality Long-Term Care.
In its new special report on elder care, Consumer Reports cites "Make Price and Quality Information Transparent" as one of the six protections consumers need.
And the National Center for Assisted Living's "Guiding Principles for Providing Information to Consumers" says "assisted living communities should explain their policies regarding fees, deposits, public financing and management of resident funds in a clear and concise manner to help consumers better understand how to finance their care and services." It doesn't, however, say when or how; typically, this information is provided in one-on-one, in-person meetings with prospects. A few states, such as Maryland, Texas and Washington state, require facilities to provide prospects with plain-English documents about pricing and services.
Why Senior Housing Prices Are Rarely Shown
Senior housing executives and some analysts maintain there are legitimate reasons for not including prices on the websites. Their chief argument, particularly for assisted living and memory care facilities: Every potential resident's needs are different, so it would be inaccurate to cite a particular price online.
"Assisted living services are not like a product you would buy off a website like Amazon or Target," said Rachel Reeves, director of communications at the National Center for Assisted Living, a trade group. "We're dealing with people who need some assistance with daily activities and those services are very unique to those individuals."
In-person conversations are crucial, Reeves added. "We stress that folks should visit communities and have that conversation. Meet with the residents. Do a full tour to get a sense of whether it's the right place. Then, have a discussion of the financial aspects and your own personal finances. It's so important to not just put a number on a website, but to have that conversation."
Does Price Transparency Make Sense?
Bryon Cohron, vice president for market analysis at ProMatura Group, a research and advisory firm specializing in 50+ consumers, said: "As we move up the continuum of care, from independent living to assisted living to memory care, there's less propensity to put pricing online." He added: "In theory, being as transparent as possible makes sense. I don't know from a property perspective if it necessarily makes sense."
Dan Willis, senior vice president for partner services at A Place for Mom, a senior living referral service, explained that "pricing for senior housing is more complicated versus other living situations like a home or apartment." Because of the complexity, he added, "it's challenging for senior living communities to proactively put forward pricing that will be correct for the individual."
That individuals have different needs, which mean different costs, is undeniable. But does that really mean a senior housing site can't offer a base rate or a range for what residents pay?
No it doesn't.
"Certainly, every case is personal, but there must be a base rate they're charging and people should have access to knowing what that is," said Smetanka.
The Rarity: Senior Housing Sites With Prices
A small number of senior housing communities actually do list prices on their sites.
For instance, Willow Valley Communities, which has lifecare facilities in Lancaster, Pa. (assisted living, memory care and independent living), has a crystal-clear table on its site which shows the range of its monthly fees and the rules for getting a refund on your contract.
"It's not normal in our industry to be transparent," says Ric Myers, director of sales at Willow Valley Communities. Myers recalls that when he started out in the business in the 1980s, senior living communities didn't give out rates. In the '90s, he recalled, "we worked with prospects from the beginning and helped them through the whole process and built relationships." Translation: they'd talk about prices during one-on-one, in-person conversations.
"What changed is the Internet," said Myers. "People are using it to research senior housing options. The more information we can give them, the better chance we'll have to talk to them."
Three other examples, offered by Willis of A Place for Mom: Commonwealth Assisted Living, in Virginia; Garden Place Senior Living, in Illinois, and The Northbridge Companies, in Massachusetts. Commonwealth and Northbridge show starting rates; Garden Place notes the full schedule of charges, including care levels and additional fees.
Would Prices Scare Off Prospects?
In fact, despite the conventional wisdom in the senior housing industry that revealing prices on sites will scare prospects off, the research proves otherwise.
Lead InSite has watched 4 million people research senior living sites. And "what we've seen is that those sites that offer some pricing or financial information convert [prospects into residents] more successfully than those that don't by far," said LaMon. "Pricing is something visitors to these sites are looking for."
Although most of the sites lack such information, senior housing companies are, ever so slowly, starting to include it online. "I think we're seeing more and more communities every day getting more transparent with pricing online," said Read. "But we still have a ways to go."
Local Comparison Sites
While there's still no national Zillow or Trulia site for long-term care facilities and retirement communities, a few local and regional online services are popping up to help people compare options and prices.
For instance, the new LivingPath site provides starting rate information for independent living, assisted living and memory care facilities in five Midwestern states: Illinois, Indiana, Michigan, Minnesota and Missouri. LivingPath CEO Jonathan Woodrow, who co-founded the free site with his sister, hopes to expand nationwide in the next year or two.
"We didn't feel like there was a transparent, user-friendly online platform to help people discover senior living facilities, like a Cars.com or Apartments.com," Woodrow said. "It's 2017! People expect to have at least an idea of what they're going to pay."
MyLifesite is a six-year-old company providing a similar service for people researching CCRCs in 10 states (California, Connecticut, Florida, Illinois, Indiana, Maryland, New Jersey, North Carolina, Texas and Virginia). "We believe you should be able to make informed financial calculations while you are researching retirement communities," said myLifesite president and co-founder Brad Breeding. But it'll cost you: myLifesite charges $35 a month to see prices and contracts. Non-financial side-by-side comparisons are free, however.
Other Sources of Senior Housing Help
As I recently wrote in a Next Avenue blog post, some employers offer employees elder care assistance and use companies like Care@work, Wellthy.com and Torchlight Elder to research senior living options.
Here are four resources that provide either area price averages or assistance to compare the cost of senior housing:
The Consumer Reports October issue cover package, "Elder Care and Assisted Living: Who Will Care for You?," much of which is online.
The National Center for Assisted Living's "Choosing an Assisted Living Residence: A Consumer's Guide." It has a helpful cost calculator and checklist.
Genworth's 2016 Cost of Care Survey, which lets you compare average costs of assisted living facilities and nursing homes by state.
A Place for Mom's Senior Living Cost Planner, which has average costs for independent living, assisted living and memory care in over 2,000 cities.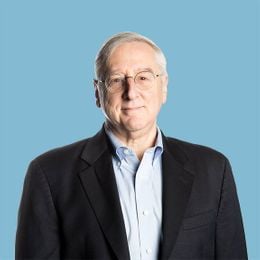 Richard Eisenberg
is the former Senior Web Editor of the Money & Security and Work & Purpose channels of Next Avenue and former Managing Editor for the site. He is the author of "How to Avoid a Mid-Life Financial Crisis" and has been a personal finance editor at Money, Yahoo, Good Housekeeping, and CBS MoneyWatch.
Read More