Raising the Curtain on Senior Theater
Creativity, activity and camaraderie are just some of its benefits
Last November, Ed Harris, 69, took over the role of Atticus Finch in To Kill a Mockingbird on Broadway; his predecessor, Jeff Daniels, is 64. Andre De Shields, 73, won a Tony Award in 2019 for his role in the Broadway musical Hadestown.  And previous Tony Award winner Glenda Jackson played King Lear on Broadway last year at 83.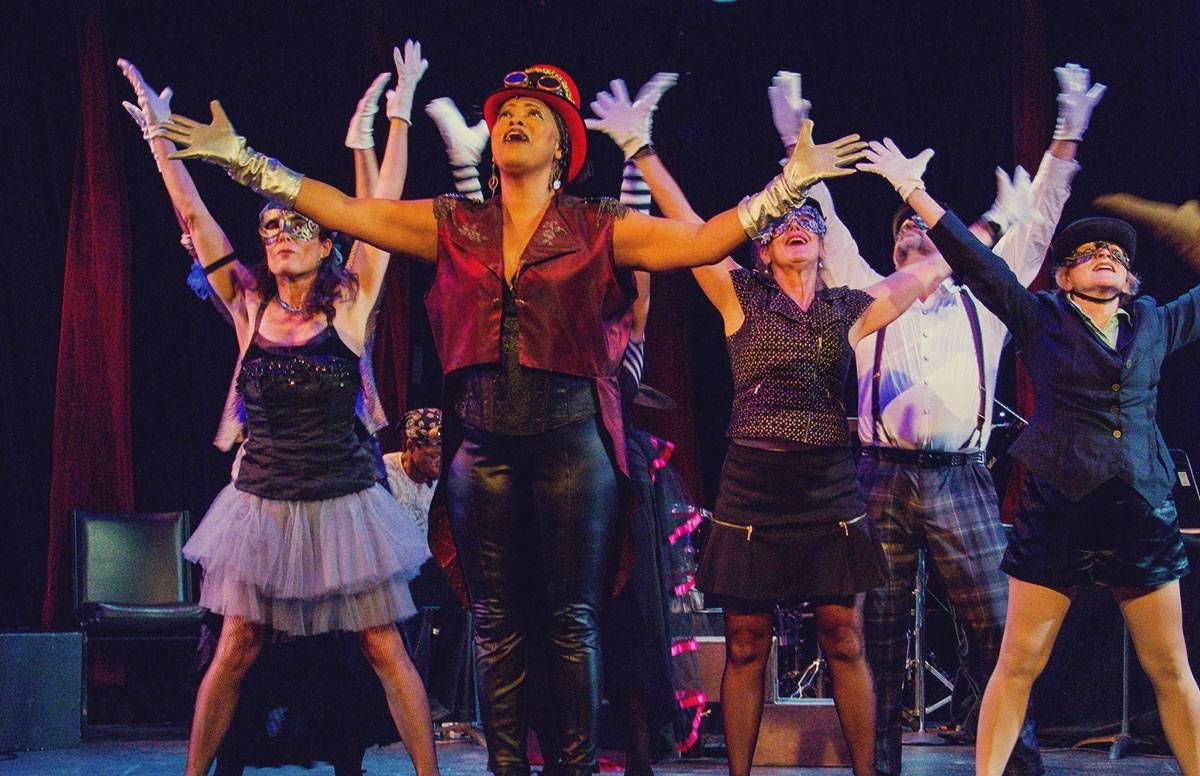 While all of these actors have been on stage for most of their lives, if you are looking to cultivate a new passion, why not consider senior theater? It's an activity that exercises both body and mind, promotes creativity and encourages camaraderie. Even if you've never set foot on a stage before, there is a place for you.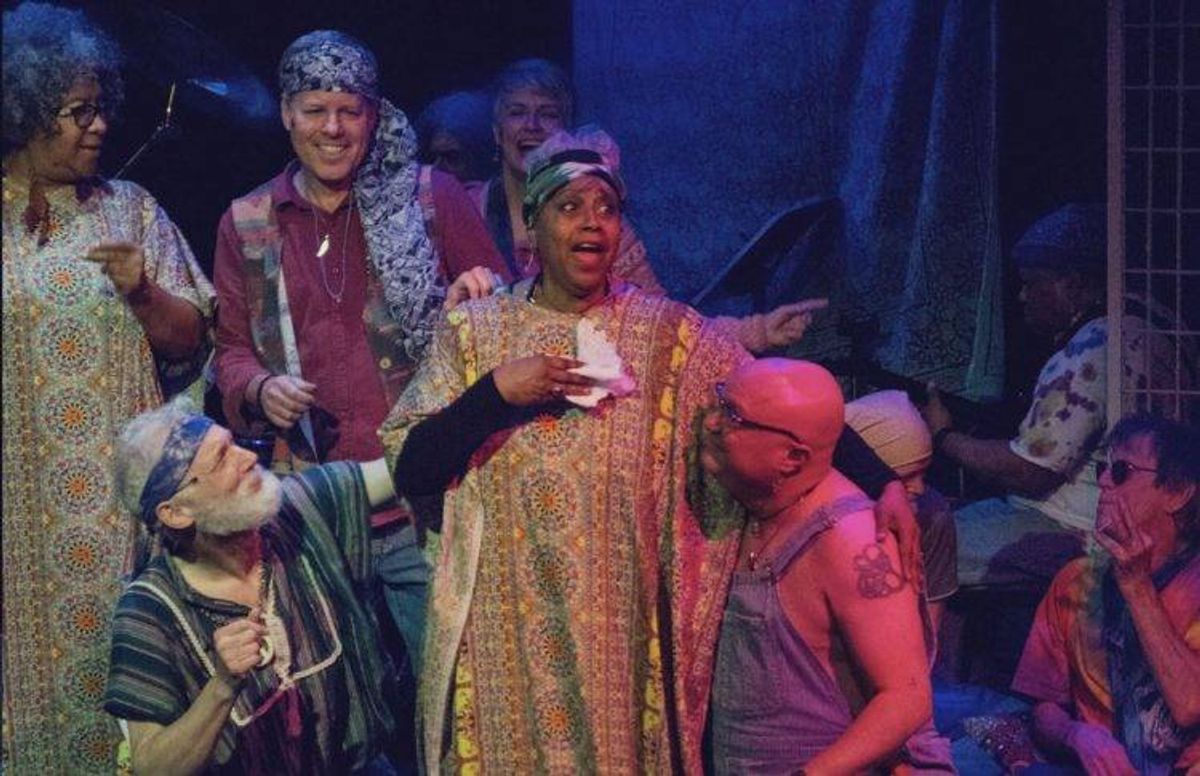 What Is Senior Theater?
In senior theater, people over age 55 perform, direct  or work backstage, using material that reflects their experiences of being older. Senior theater is found in a variety of venues including retirement centers, community theaters, amateur theater groups and even professional theater companies. These theaters produce plays, musicals, skits and monologues; many of them offer "readers theater" (more on that below).
"The beauty of theater is that it is flexible, even when we're not anymore."
Participants bring a wide range of theater experience: amateurs who have never performed before, seasoned community theater veterans and professional actors. Many times, the directors of senior theater groups are older adults themselves. What they have in common is a love of the art form.
"Senior theater is a great way to connect to your peers, socialize, move your body, meet new people, find similar interests and simply have fun," says Richard Hitchler, 54, founding artistic director of Theatre 55 in St. Paul, Minn.
Theatre 55 launched in February 2019 with a production of Hair (performed by "those who lived it," said Hitchler in "A Return to the Age of Aquarius" on Next Avenue last year). Since then, the company has mounted a production of Pippin, A Mid-Life Crisis, with Urinetown: The Musical  set to premiere in late February.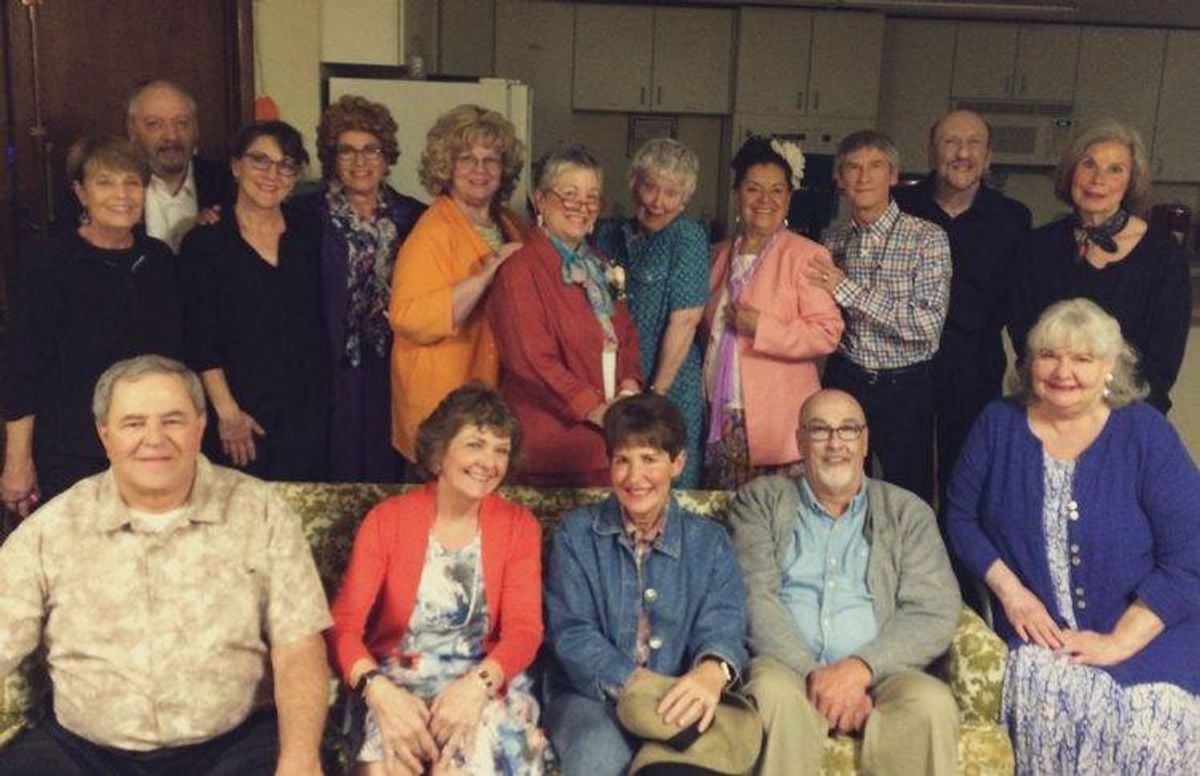 Accommodations for Challenges

Some older adults may face various challenges in performing, but their needs can be accommodated. According to Hitchler, Theatre 55 addresses the challenges in several ways.
"We use modified rehearsal times, including early morning and slightly shorter rehearsals, with multiple bathroom breaks," he explains. "We do everything from changing font sizes and using large-print scripts and scores to lowering keys in music in order to adjust to our lowering voices."
The theater modifies movement and dance exercises, provides ADA (Americans With Disabilities Act)-accessible auditions and offers listening devices. It also provides transportation assistance for actors, backstage crews and staff.
The important thing is not that there are adjustments to be made, but that senior theater allows for adjustment. "The beauty of theater is that it is flexible, even when we're not anymore," Hitchler says.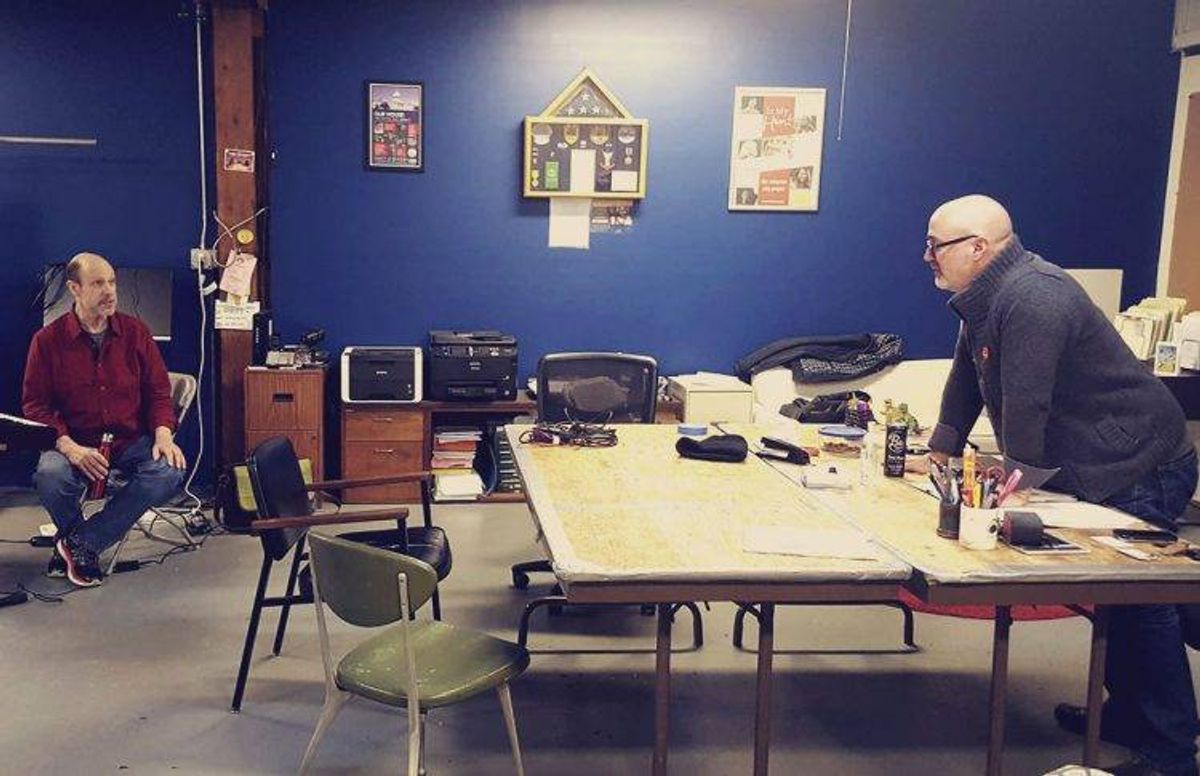 A Feeling of Camaraderie
Bonnie Vorenberg is president of ArtAge Publications' Senior Theatre Resource Center in Portland, Ore. The organization offers a newsletter called Senior Theatre News, maintains a database of senior theaters and houses a catalogue of more than 400 plays and books. Vorenberg says its materials are "suitable for any ability level and range, from short sketches and easy pieces for frail actors to three-act musicals."
Vorenberg says those working in theater enjoy a variety of benefits. A former drama teacher who has been involved in theater for 40+ years, she explains, "Since theater works with the entire body, older adults who participate in drama receive physical, mental, social, cultural, emotional and social stimulation."
Perhaps the most important benefit is the social aspect and interaction. "Senior theater creates a community of like-minded souls, a feeling of support for one another," says Jack Liggett, director of Wind Crest Readers Theatre in Denver, based at a retirement community. "It gets people out of their apartments and actively participating in something."
Senior Theater Within a Community Theater
Staci Robbins, 55, is director of The Silver Players, a program of the Albuquerque Little Theatre. The ALT itself has been around since 1930; Vivian Vance, beloved co-star of I Love Lucy, got her start on its stage. The 24-member Silver Players company offers "opportunities for seasoned as well as inexperienced actors, singers, playwrights and technicians to train together in weekly 'workouts' that include improvisation, scene study, character development and script development," says Robbins. The average age of participants is 72. One-third of the members are Hispanic.
The Silver Players perform on the Albuquerque Little Theatre stage twice a year and also tour senior centers and elementary schools. The company's most recent production was a holiday show, Silver Foxes and Silver Belles.
According to Robbins, in addition to fostering camaraderie, senior theater offers other benefits such as "setting and reaching goals, learning about oneself through character study and storytelling and gaining an appreciation for others' work."
The Latest Trend: Readers Theater
Vorenberg notes that the hottest trend is "the growth of readers theater as an acceptable performance style." In readers theater, actors don't have to memorize a script, which is something that often concerns older participants. "Companies are learning that readers theater can be performed with all the elements of theater — action, characterization, conflict and excitement — without the fear of memorization," Vorenberg says.
In readers theater, actors can hold a script in their hands or hide it. "This works great with seniors of all ability levels and is especially useful for those with mobility problems," Vorenberg says. There are many titles available from Art Age Publications including Love Conquers the Wild West and Roxie McCoy ... Private Eye. 
The Wind Crest Readers Theater, made up of 40 people, ages 65 to 95, is "a community theater in structure, but we operate only inside the Wind Crest Community," says Liggett, who has 45 years of community theater experience and describes himself as "eighty-plus."
The group meets once a week, October through May, and offers staged readings of plays on a small proscenium theater stage on the premises and in a larger open space which they use as a black box theater.
Wind Crest accommodates the various needs of its members. "We act from the waist up, meaning that wheelchairs, rollators, canes, crutches and hearing aids are no barrier to acting in this group," Liggett explains. "We enlarge scripts when necessary. We can adjust lights. We never rehearse anything for more than an hour at a time. Our productions last no longer than ninety minutes to retain audience attention."
Debbie L. Miller
Brooklyn, New York, writer Debbie L. Miller has been a freelance journalist for over 30 years and has been writing for NextAvenue.org since 2018. She writes mostly about health but has also written articles about aging, business, theater, and safety, as well as personal essays, short stories, and monologues. She's a satire/humor/comedy writer and playwright.
Read More