How to Manage Anti-Social Behavior in Your Pandemic Dog
Easing separation anxiety and making socialization easier for pets who grew accustomed to lockdown routines
Before the pandemic struck in the spring of 2020, Rick Patterson volunteered walking dogs one hour per day at a shelter near his home in Kalamazoo, Mich. After COVID-19 lockdowns forced volunteers to stay home, the shelter called Patterson about a 3-year-old pit bull mix named Lucky.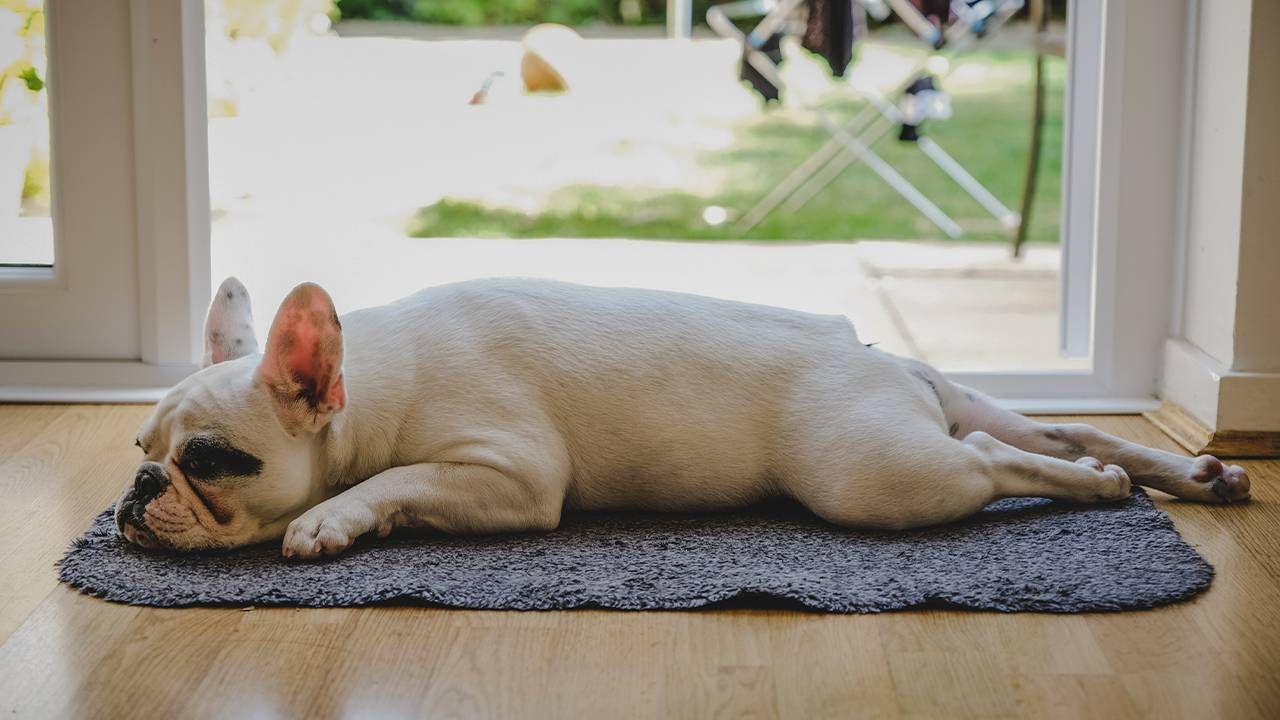 "Lucky was going stir crazy, so they asked if I could take him home for a few days to help him settle down," said Patterson, 53. He and his wife, Marcy, 50, agreed to take in the pitiful pup.
"After the first couple of days, which were a dream, we told the shelter we would foster him until the pandemic blew over," he said.
Struggles With Being Left Alone
Things went downhill from there.
Patterson said Lucky became very attached quickly, struggles with being left alone and has become increasingly reactive with other dogs and animals.
"The key is to prepare your dogs for when you return to work."
"All these things may well have been what landed him in the shelter to begin with," said Patterson. "Now he is so attached to me, it would break our hearts to send him back to the shelter. So, we adopted him."
Patterson's work from home arrangements are permanent for the position he currently holds as a product line manager for a chemical firm, but he worries what might happen if he is offered a promotion and has to leave the house. Lucky can't even be left alone for a short time. When the couple goes out for an evening, they have to leave Lucky with Marcy's mother, who lives next door.
"I can no longer volunteer at the shelter and we have yet to determine how we will take a vacation," said Patterson.
The Pattersons aren't alone.
"For many Americans, one of the few silver linings of the COVID-19 crisis has been the bond it's created with their pets," said Hannah Stember, public relations manager for Best Friends Animal Society in Kanab, Utah. "[But] we've heard a lot of stories about people having issues with their pets after they return to work, particularly with separation anxiety."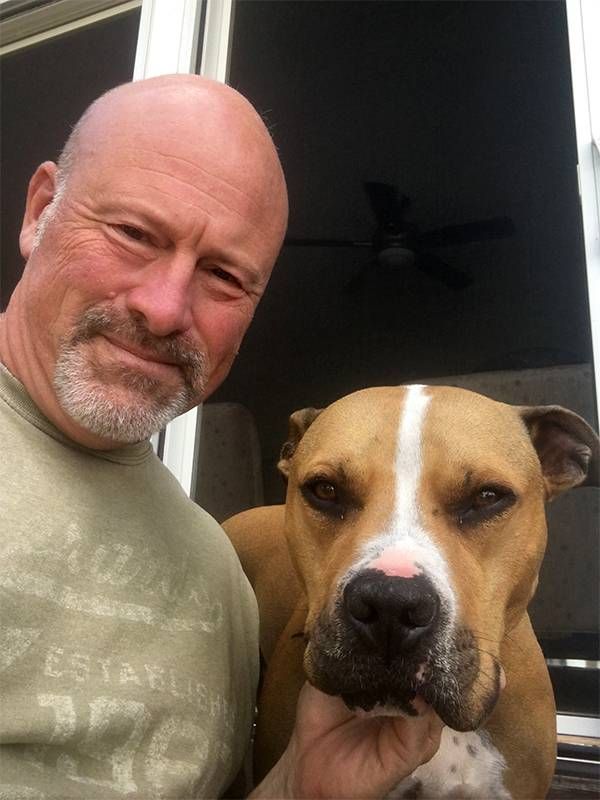 According to a survey Best Friends conducted of 150 shelters and animal organizations, pet adoptions — which hit highs last year — are down by 3.7% in 2021. Intakes (animal surrenders) are up 5.9% compared to last year. Stember said it is unknown why people are surrendering pets, but said it could be due to behavioral issues.
Surrendering your pet to a shelter isn't the only option. "We all worked from home before and our animal family members were OK and they will be again. The key is to prepare your dogs for when you return to work," Stember said.  
Janelle Metiva, a dog behavior specialist at Best Friends Animal Society in Los Angeles, said symptoms of separation anxiety include:
Barking, howling or whining for longer than 30 seconds when you leave
Scratching or chewing at entrances and exits such as doors and windows
Destructive behavior that only happens with the dog is alone
Over-grooming or other self-harm or obsessive behaviors
A change in appetite
Helping Dogs Learn to Be Alone
To prepare dogs for alone time:
Create a safe, comfortable place where they can have peaceful, relaxing alone time
Provide them with enrichment that can be enjoyed independently, such as hidden treats in boxes and food puzzles
Play soothing music, try a white noise machine or leave a news station on the radio while you're gone so they aren't startled by noises outside your home
Reward your dog for calm, independent behavior and don't give them attention when they're being clingy or misbehaving
Practice leaving for short periods of time to run essential errands or go for a walk. If your dog shows signs of panic, decrease the amount of time that you leave, even if it's just for a few seconds. If your dog barks or paws at the door, only come back when they're quiet.
Finally, if your dog has trouble being alone for even brief periods, consult a Certified Separation Anxiety Trainer (CSAT) who will typically do virtual consultations
Pandemic Pups Can Be Skittish About Others
When Jennifer Dearing, 49, and Philip Hendrix, 50, adopted a puppy in April 2020, they didn't know how long the pandemic would last. Because they had two other dogs, they weren't too concerned about socialization with other animals. However, due to lockdowns, they couldn't get 10-week old Jake to the dog park to interact with other humans.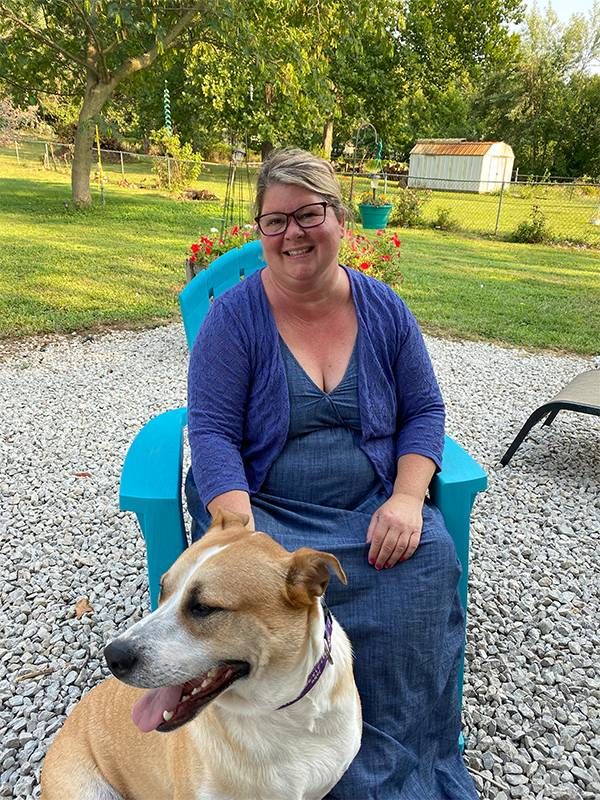 Jennifer is a teacher near her home in Kansas City, Kansas and had been teaching remotely. No one was coming to visit their home due to the pandemic. When that changed last spring, they realized they had an issue.
Jake isn't aggressive, but he has a big bark and will sit barking at human guests most of the time they are in the home.
Anti-social behavior isn't uncommon among pandemic dogs, especially dogs that were adopted as puppies. "The first year is very important," said Courtney Briggs, a dog trainer for Zoom Room in Alameda, Calif. "Socialization should really be done in the first four months of a dog's life."
All isn't lost if this didn't happen, said Briggs. "It moves from socialization training to desensitization training now," she noted.
Briggs said Jake's behavior is likely not coming from a point of aggression, but of fear: "Someone was home with him and now they're not and people weren't coming over and now they are, we're changing the rules and they don't understand."
Tips on Socializing Your Dog
Briggs gives some tips on positive reinforcement for tackling such behavior:
Don't give the dog attention or reward him for bad behavior. However, if there is a lull in the barking, even for a few seconds, reward with a treat. "Dogs will only do things that gain attention, even if its negative attention," she said.
Don't yell at them or talk to them when they are behaving badly. "If you yell at them, they think you're joining in the conversation and will keep doing it," she noted.
Take the dog on daily walks, exposing him or her to other people, animals, vehicles and noises that may feed into fears.
Dearing said she has Jake booked into the first available professional positive reinforcement training class she could find, which begins this month. Patterson said they are still seeking a positive reinforcement training program for Lucky that fits both their budget and schedules.
Neither would ever consider giving up their babies.
"He's part of the family now," said Patterson.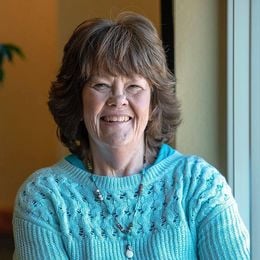 Kerri Fivecoat-Campbell
is a full time freelance writer and author living in the Ozark Mountains. She is the founder and administrator for the public Facebook page, Years of Light: Living Large in Widowhood and a private Facebook group, Finding Myself After Losing My Spouse, dedicated to helping widows/widowers move forward.
Read More