Celebrating 10 Years of Next Avenue with 10 Influencers 
We are proud to honor 10 people who are taking action on aging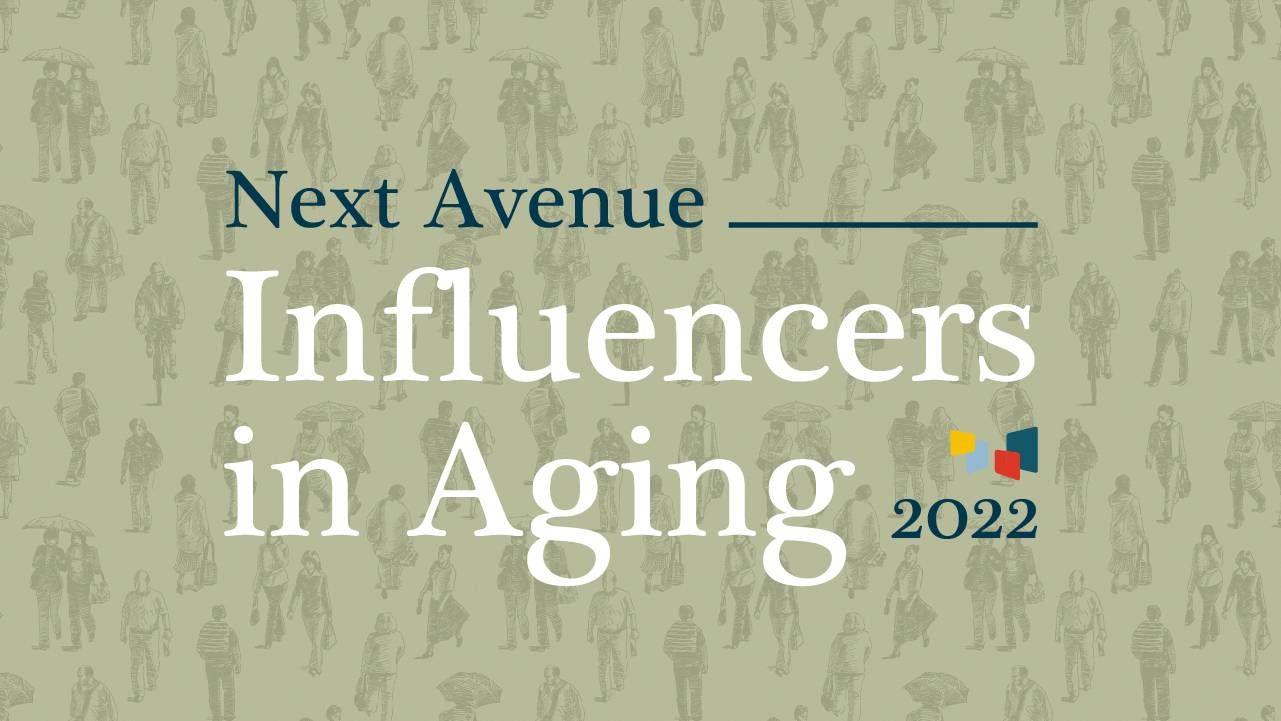 This year, Next Avenue marks its tenth anniversary as an insightful and informative digital platform for readers 50 and older. Our mission, since launching in May 2012, has been to meet the needs and unleash the potential of older Americans through the power of media.
Our first Influencers in Aging list came along a little later, in 2015, and since that time, we've recognized close to 200 individuals who have made significant contributions to the fields of the topics we cover: Health, Caregiving, Work & Purpose, Money & Policy and Living.
As part of our tenth anniversary, we thought it only fitting to select 10 Influencers this year and we are excited to reveal them to you now.
Preparation for the announcement of the annual Influencers in Aging cohort begins in the summer, as we reach out to our readers and ask them to nominate people they admire in the aging space – whether for their activism, their thought leadership, their entrepreneurship or the way they display attributes of positive aging. Our Next Avenue editorial team curates a list of our own ideal candidates, and from there, taking all the ideas into account, the conversation begins, and we select our latest Influencers in Aging.
It is always a privilege for us to talk with each year's "class" of Influencers, as we remain in awe of their wisdom, their passion for their work and their commitment to improving what it means for all of us to grow older. From daily decisions about what type of food we're going to eat to make us healthier, to how we're going to plan in practical ways for the future, to our commitment to caring for others, to how we're going to live our best lives — right now — the Influencers we have selected offer us a road map, and a course for action.
To that end, you'll notice the titles of each of this year's Influencer in Aging stories contain "action words." Here are just a few examples: Actor Andie MacDowell, who is fully embracing the woman she has become (including her glorious gray hair) is "Loving Her Age." Yale professor and author Becca Levy is encouraging an "age liberation movement" and "Breaking Stereotypes about Aging." Dr. Frank Lipman, a leader in the field of functional medicine, offers a reminder that our bodies are "complex machines" and says "Aging Well is Up to Us." Ramsey Alwin, CEO of the National Council on Aging, is working on policies to help improve the lives of older Americans and "Championing Equity in Aging." And longtime PBS fixture Chef Martin Yan, who has been "Serving Up Four Decades of Must-Watch TV," tells entertaining stories of a career in food that still excites him every day.
We invite you to read and enjoy the stories of the 2022 Influencers in Aging, and hope you feel compelled, in any way, to take action as you pursue your own aging journey.