Services to Help Employees Manage Parents' Caregiving
Wellthy, [email protected] and Torchlight Elder can be a huge help
As anyone with an elderly parent who needs care knows, finding and managing the right care can be stressful, agonizing and time-consuming. That's especially true if you have a full-time job. If this hits home, let me tell you about three services helping employees quarterback caregiving needs for their parents: Wellthy.com, Care.com's [email protected] and Torchlight.care's Torchlight Elder.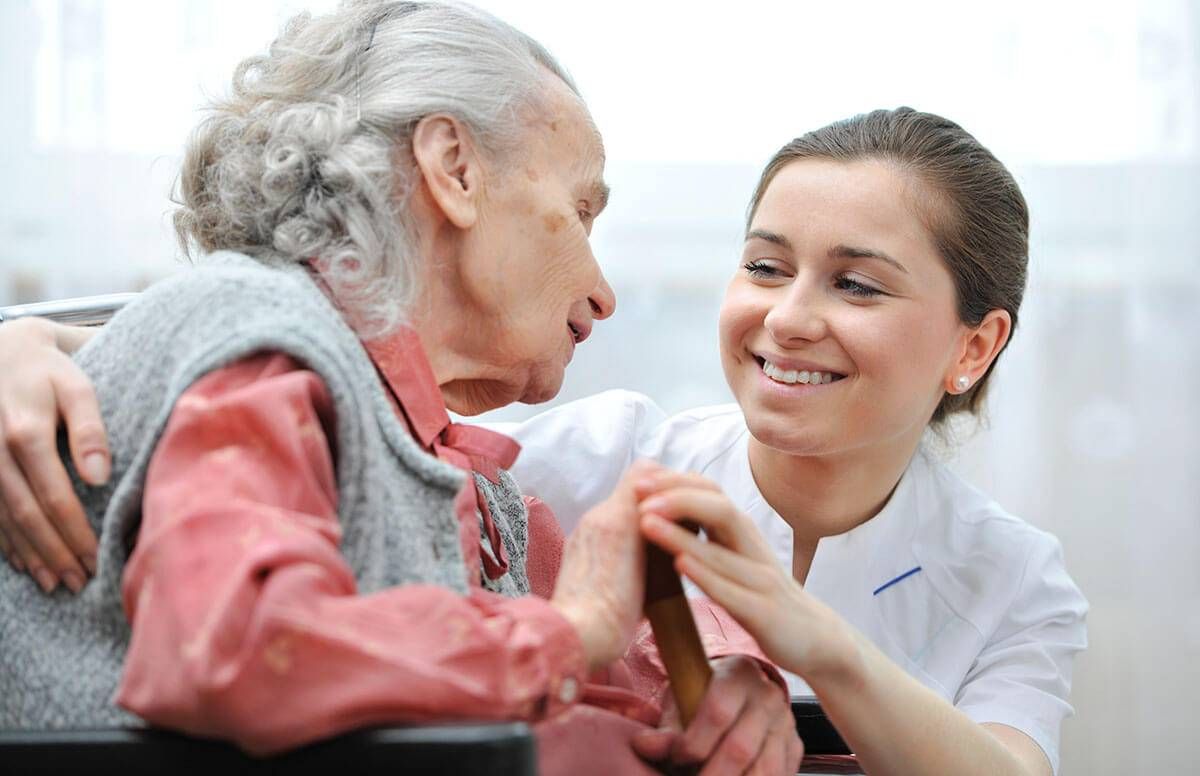 Wellthy and [email protected] do it by matching a human care adviser with the employee; Torchlight does it all digitally. Generally, the employer picks up the tab for the service.
In all three, the help goes far beyond a firm's Employee Assistance Program's list of local home care agencies and caregiving facilities. "In the Google era, we can all Google to find facilities in a 10-mile radius," said Lindsay Jurist-Rosner, co-founder of Wellthy.com. "Employees are saying: 'What I need is someone to get stuff done, make the calls and answer my questions.'"
Your employer may not yet offer any of these services — only 12 percent offer resources and/or tools to support caregivers, according to the new 2017 Transamerica Center for Retirement Studies Retirement Survey. But it may sometime soon. The percentage of employers offering an elder care referral service has risen from 8 percent in 2013, a recent Society for Human Resource Management study said.
Tide Is Turning for Employees With Caregiving Needs
"The tide is slowly turning," said Jody Gastfriend, vice president of senior care services at Care.com. "It's gaining momentum and it's white hot," Adam Goldberg, founder and CEO of Torchlight.care (formerly myEdGPS), told me. "We are generating 20 new leads per week, on average." Jurist-Rosner said: "A benefit like ours is appealing to companies in growth mode that are focused on taking care of people."
The help can't come soon enough.
A recent Senior Helpers survey said that 60 percent of boomers are concerned about juggling the responsibilities of caring for family with caring for aging parents/loved ones. As I wrote in this Next Avenue post, Home Instead's recent Daughters in the Workplace survey found that 50 percent of working women aged 45 to 60 who are caregivers for a parent and/or in-law sometimes feel like they have to choose between being a good employee and being a good daughter — a career or a carer. And caregiving issues are costly to employers, amounting to $38 billion in lost productivity, according to a 2015 study from Ceridian.
Here's a brief rundown on Wellthy, [email protected] and Torchlight Elder:
Wellthy
With Wellthy, which began in 2015, you tell the Wellthy.com site your situation and build an online account. Then, Wellthy finds a social worker who will be your care coordinator, working with you over the phone and online. The coordinator can assist in getting the most appropriate home care or finding the right assisted living facility or nursing home. Rather than looking exclusively for a social worker near your parent, Wellthy finds a coordinator anywhere who has relevant experience dealing with your parent's condition and issues.
"It's like hiring a financial planner or a wedding planner. You need a project manager for complex personal projects," said Jurist-Rosner. "We hear a lot: 'I don't know what I don't know or where to start."
Jurist-Rosner speaks from experience. When she was 9 and her mother was diagnosed with MS, Jurist-Rosner began providing caregiver for her mom. An ex-Microsoft product marketer with a Harvard MBA, Jurist-Rosner told me she started Wellthy.com with software whiz Kevin Roche because "I realized that if I needed something for myself and my family, others would too. (She dubbed the company Wellthy, she said, "because I feel like health is wealth.")
Wellthy uses social workers rather than geriatric care managers because, Jurist-Rosner said, "social workers are the problem solvers in the health care ecosystem." The company may also start hiring former family caregivers to be care coordinators since, Jurist-Rosner said, people who've been through the real-world experience know what's needed.
Typically, a Wellthy care coordinator spends five to seven hours a month with an employee on the care project. Families get a timeline of what will be done and when. So far, tech companies around San Francisco have been many of the early adopters for the service, which is based in the Hearst Tower in New York City (Hearst is an investor).
If you'd like to use Wellthy but don't have an employer offering it, you can sign up on your own. In that case, you'll pay $300 a month or $200 a month if you commit to six months up front. (To me, this steep cost may suggest another reason for the name Wellthy.)
The [email protected] program from Care.com, based in Waltham, Mass., is similar to Wellthy in some ways and different in others. Like Wellthy, [email protected] hires social workers to assist employees. But these quarterbacks run what Care.com calls a "senior care planning team."
An adviser does a needs assessment through a phone call (often with the employee's siblings) and specialists then identify vetted provider options through Care.com's credentialed network. As Gastfriend says: "Most people wouldn't do their taxes without an accountant. Here, employees need expert guidance of elder care specialists."
An employee gets a written [email protected] plan with short-term and long-term recommendations. In certain instances, Care.com offers employees preferred rates on elder care facilities. Some employers also have caregiver support groups through Care.com.
[email protected], which is six years old, is also much bigger than Wellthy — serving roughly one million employees around the country. Gastfriend calls it "a high-touch, high-expertise, customized, consultative benefit for people dealing with the care of aging parents or family members."
Employees like [email protected] because they often find themselves desperately seeking solutions. "They and their siblings are hitting their head against the wall and waiting for the next crisis to occur," said Gastfriend. She says employers like the service because it keeps workers focused on their jobs. "When our clients and employees have our services, they work six days more a year. They don't have to skip work," she said.
Torchlight Elder
With Torchlight, Goldberg said, "it's all about 'How do we democratize access to critical caregiving guidance?" The answer for the million families using the five-year-old Burlington, Mass. service through employers such as Dell and Trip Advisor: Its Caregiving Cloud as digital advocate/geriatric care manager. (Goldberg, like Jurist-Rosner, started the company partly due to his own life experience. As a teen, he drove around his autistic aunt who suffered from a traumatic brain injury and couldn't do it herself.)
The more information an employee provides the Torchlight Elder platform, the better and more precise the advice will be. "We're not just a content clearinghouse. We offer layers of intelligence. As you navigate, it gets smarter about your needs and preferences," Goldberg said.
You describe the scenario and Torchlight builds out a profile, touching on everything from housing needs to nutrition to transportation. Torchlight Elder also has on its web platform a variety of articles on key caregiving topics and it lets users store information, including power-of-attorney documents, in a private digital file cabinet. The service also provides caregiving webinars and "Ask the Expert" Q and As online.
Like Wellthy, Torchlight accepts people who want to use the caregiving platform but don't have an employer that offers it. "We never like to leave anyone hanging," said Goldberg. You can call Torchlight at 844-693-3477 to find out more.
Businesses Are Starting to Get the Caregiving Concerns
In the past two years, some big-name companies have stepped up to help their employees with elder care issues. Microsoft and Facebook recently announced a four-week and six-week paid caregiving leave policy, respectively. Last year, Deloitte and Discovery Communications broadened their 16-week and 12-week parental leave programs to cover caregiving for sick relatives.
I applaud those moves and hope other businesses will follow suit. But I'd be equally grateful if more employers around the country would offer employees hands-on (or virtual hands) services like Wellthy, [email protected] and Torchlight Elder.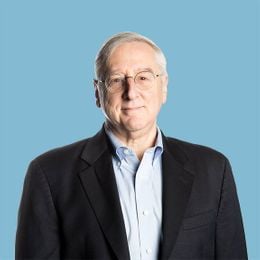 Richard Eisenberg
is the former Senior Web Editor of the Money & Security and Work & Purpose channels of Next Avenue and former Managing Editor for the site. He is the author of "How to Avoid a Mid-Life Financial Crisis" and has been a personal finance editor at Money, Yahoo, Good Housekeeping, and CBS MoneyWatch.
Read More