Sex After 50 — Don't Lose That Lovin' Feeling
Connection, communication and self-acceptance keep intimacy alive
Although advancing age can pose some challenges to a healthy sex life, with a shift in perspective, intimacy can still be satisfying, good for your health and overall fun.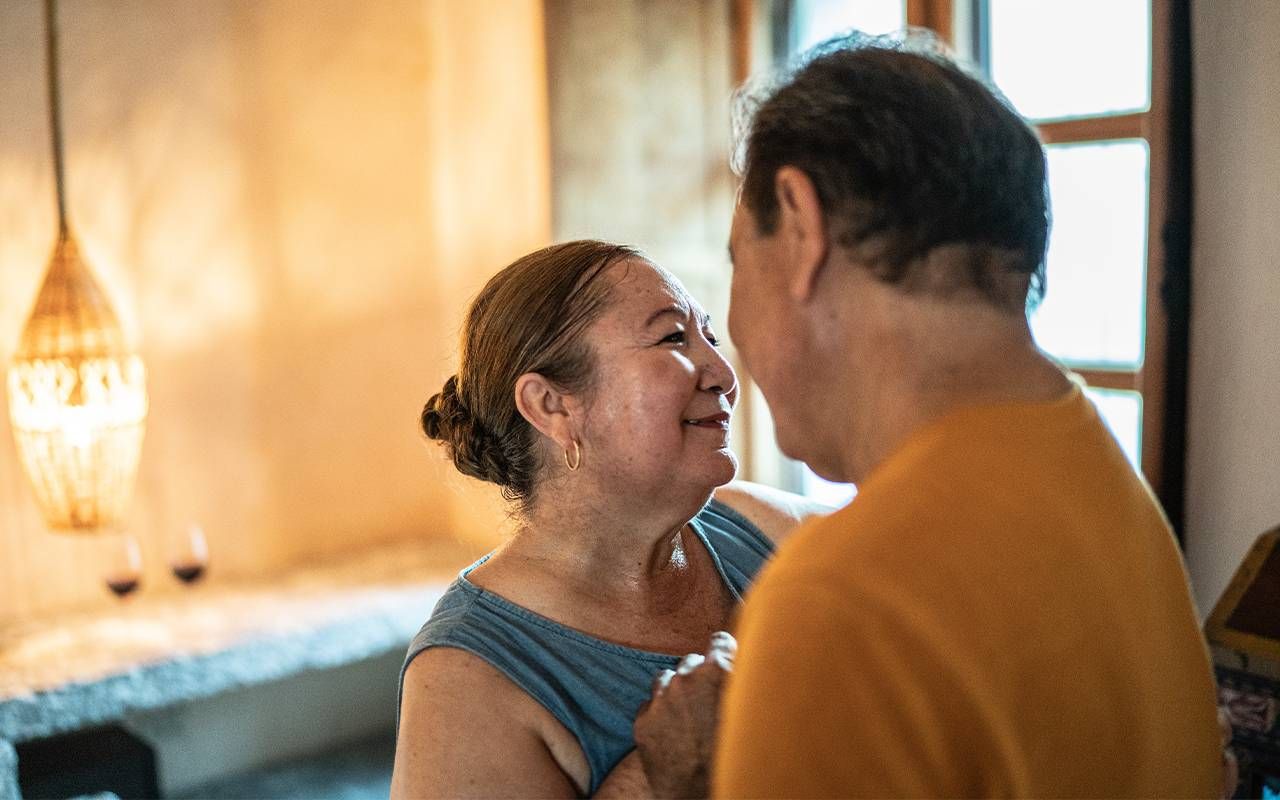 Frequently discussed obstacles include:
Vaginal dryness/atrophy.
Erectile dysfunction.
Lost libido.
More extended refractory periods.
Sexually transmitted infections.
The emotional toll of disappointing encounters and disconnection.
However, the future does not have to be bleak. "We all need to acknowledge that sex after fifty (like pretty much anything with our bodies) isn't the same as when we were twenty," said Karyn Eilber, MD, a board-certified urologist and associate professor of urology and obstetrics and gynecology at Cedars-Sinai Hospital in Los Angeles.
With age comes experience. "Middle age also brings wisdom and confidence in our lives, so why not take that wisdom and confidence to the bedroom?" she suggests. Noting that with some education and normalization of the discussion of sexual health, women and their partners can benefit.
For example, women can discuss hormone replacement therapy with their doctor if they are experiencing menopause-related issues. Incontinence and prolapse can also affect a woman's sex life after 50. 
Also, pelvic floor physical therapy for a more robust pelvic floor may improve incontinence, prolapse, and sexual function.
Vital Connection
Emotional connectivity is central to long-term well-being and satisfaction. Previous studies show that loneliness, or feeling alone regardless of the amount of social contact and touch starvation (when a person has little to no physical contact for a prolonged time), might contribute to chronic disease. 
"Chronological age does not define me."
These include depression and anxiety, as well as an increase in stress, cortisol and infection, poor quality of sleep, and digestive issues.
According to Daniel Boyer, MD, of Farr Institute in Des Moines, Iowa, maintaining a closer relationship can help improve mental and physical health and increase creativity, productivity and social interaction. 
Intimacy can also provide a sense of security, help build strong relationships and deepen connections with others.
Shifting Your Mindset
Confronting myths and misconceptions about sex in middle age — such as "people age out of sex," "it is unsatisfying," "desire is not existent as we age," or "older bodies are unattractive" — leads to enhanced intimacy.
The issue of unconscious ageism is often a critical factor that affects sexuality and sexual intimacy, said Carla Marie Manly, PhD., a clinical psychologist and author of "Aging Joyfully."
"While we can often get support from medical practitioners to help with underlying physical changes, the psychological elements that affect sexuality and a sense of self are often overlooked," Manly said. 
She also noted that people in their 50s can enjoy the best sex by letting go of stereotypes and exploring the beauty of more mature sexuality.
Becoming aware of often-unconscious self-ageism is the first step. Then age-negative thoughts, such as "younger women/men are more desirable" or "I am fat and past my prime," can be addressed and transformed into a more age-positive attitude. 
Phrases like "chronological age does not define me," "I am glad to be able to contribute my energy to my community," or "I enjoy giving and sharing with those I love" are a few examples. In addition, practicing a mantra, such as "I am a valuable, passionate, resilient person" or "I love who I am," is helpful.
Another common misconception is that libido fades or ends as we get older so that in the late adulthood stage of life, individuals no longer have sexual desire, explained cognitive behavioral coach Robin Buckley, PhD. 
Evaluating the relationship with their partner and the relationship with themselves are two things people can do to get to their version of ideal sexual desire.
"This is inaccurate and becomes part of how society dehumanizes older individuals. Yes, libido can vary with age and biological changes, but it doesn't mean it is the end of our sexual desire. It might take different strategies to encourage and sustain the libido, but it is possible to have a strong libido throughout life."
Evaluating the relationship with their partner and the relationship with themselves are two things people can do to get to their version of ideal sexual desire.
"If you are in a relationship, take time to determine what parts of it are satisfying and what parts you'd like to improve so you can improve your experience. This will likely increase your libido because you will be and will feel more connected to your partner," she said.
Whether coupled or uncoupled, taking time to appreciate yourself is essential for self-esteem and libido. "This includes doing things that connect you to the things you love. Tap into your sensuality through experiences that stimulate your senses. Talk to yourself as you would to your best friend," Buckley added.
Jessica Jolie Badonsky, a registered family nurse practitioner, emphasized people are more than the sum of their aging parts. For example, men's refractory time lengthens with age, meaning after orgasm and ejaculation, it may take longer until the body is primed to do it again. 
"This doesn't mean that sex has to stop. On the contrary, the organ that can get stimulated over and over is the biggest sex organ, the brain," Badonsky said.
Moreover, by expanding the definition of sex (not just penetration/orgasm), couples can bring in erotic elements, such as spending more time cuddling, kissing, talking, and exploring touch, like mutual massage. 
Extended foreplay allows couples to take time to get in the mood, set it, and discuss what they want. Often post-menopausal women can have vaginal dryness even while excited, so vaginal moisturizers that are pH balanced and as free from fragrance and additives as possible can be used.
Maintain and Revive The Connection
Frequently people over 50 have more time for romance, said Lisa Concepcion, a certified professional life and relationship coach. "There's an excellent window of opportunity to reinvent and reconnect as a couple once the nest is empty and before grandchildren." 
For instance, couples who have raised kids can come together and decide on what they want to achieve in this next stage of life. Couples who set new goals connect, and where there's a connection, there's intimacy and good sex," she suggested.
Although some people might not feel comfortable talking about what they desire...speaking up can deepen their emotional and physical connection.
Buckley advocated making a confidential appointment, such as a date night or time in the early morning, to relax and reconnect. "As adults, we tend to put important things on our calendars, like appointments, work meetings, and vacations, to ensure we remember to do them and to allow enough time for those activities to occur," she said.
"Research shows that as individuals enter midlife, the frequency of sex decreases due to children, care for elderly parents, and work/life stressors. If having time to connect with your partner physically and emotionally is important to you, then why wouldn't it be on your calendar to make sure it happens?" she said.
"Keeping the libido stimulated through masturbation, physical affection, or sexual touching helps keep your libido engaged. Having a regular sex life is part of the process." 
Communicate Wants and Feelings
Creating a space to communicate honestly and freely without negative consequences is part of sustaining a solid connection with your partner. Once individuals know themselves and their preferences, they can better communicate them to their partners.
"Many women are still ashamed of the idea of masturbation due to societal double standards and stereotypes regarding sexuality and women. But when approximately 15% of women have never had an orgasm, and 81% do not orgasm through vaginal penetration, the most significant benefit masturbation offers for women is an understanding of what sexual practices work best for their body," said Buckley. 
Likewise, women can learn to use different techniques to achieve the best results. "They develop greater awareness about their individualized signs of arousal or climax and learn how to control their responses, creating sexual experiences they want."
Although some people might not feel comfortable talking about what they desire physically or emotionally, speaking up can deepen their emotional and physical connection.
More Intimacy Tips
Accept each other "as is:" Despite your current body (sagging breasts, a big stomach, or a slow start-up to arousal), accepting oneself is vital.
Strive for ease: Be playful and use humor to lighten the mood, which can ease embarrassment if things don't go as planned. When problems occur, switch from intercourse to whole-body light touching and kissing or agree to cuddle and talk. Then try again later.
Be health conscious: Activities that contribute to physical health also contribute to higher libido. So, get on a regular sleep schedule, avoid smoking, keep to a nutrition plan rich in vegetables, lean proteins and low in sugar and exercise daily. 
Get physical: Life coach Concepcion, 51, says she and her partner prioritize physical health. "The sex is the best of my life. We're making love five days a week on average," she says. "We both maintain good health. We work in our home gym, walk five miles three times weekly, and have fun cooking low-carb meals together. Stretching for ten minutes daily can make a big difference in the bedroom."
Manage mental health: High stress or anxiety levels can reduce libido. Managing these are beneficial for sexual desire and physical health, Buckley notes. Orgasms are an effective method to relieve stress, so masturbation should be a part of self-care.
Talk it out: "If there are any issues in your relationship—or your past, such as trauma, abuse or shame—it pays to find a compatible therapist and delve into them," says sexologist Carol Queen, Ph.D. "Your partner can accompany you to a couples' counselor; if they don't go, do it solo."
Keep exploring: For some users, sexual toys add to the intimate experience. "Toys can be great fun, extremely pleasurable, and a way to explore, but they can also help partners deal with anorgasmia (delayed, infrequent, or absent orgasms), erectile dysfunction, and other situations that change or affect our sexual expression," explains Queen. "More importantly, playing with sex toys helps de-center simplistic ideas of what sex should or must be and helps people understand that pleasure can be whole-body and accessible in many ways. That can reassure people whose bodies are changing or who never felt they were getting the kind of stimulation that worked for them in the first place. But beyond that, it can open doors to erotic possibilities many people might not have explored, which can help couples think about intimacy differently."
Advocate for your health: Speak up and discuss changes in your body, pain, difficulties, and concerns with your physician.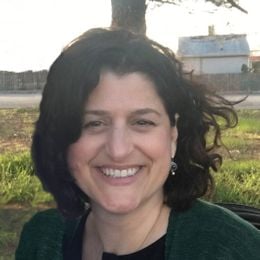 Lisa B. Samalonis
is a writer and editor based in New Jersey. She writes about health, parenting, books and personal finance.
Read More