How Much Sex Are Older Adults Having?
Readers told us what they wanted to know about sex. Here's what we learned.
Last month, the editors at Next Avenue asked you to tell us what question regarding older adults and sexuality you'd most like to see answered. We narrowed down your responses based on common themes, then did an online poll to select the "winning" question. (Actually, it's three related questions.)
Here are the questions, with answers from experts that we hope provide helpful information:
How much sex is going on among older folks? How long can sex be maintained? Are there alternatives?
These are important questions, especially since sex helps us have better relationships and better physical and mental health.
"Sex is a basic, primal human activity, and there is no reason it needs to disappear forever as we age," said Dr. Abraham Morgentaler, founder and director of Men's Health Boston and a member of the American Sexual Health Association's board of directors.
For many years, there was very little information on the sexual habits of older Americans, said John DeLamater, a professor of sociology at the University of Wisconsin, Madison. One exception was a landmark study published in the New England Journal of Medicine in 2008. Researchers interviewed 3,005 older men and women in the U.S.
The results:
73 percent of those age 57 to 64 said they were sexually active (defined by the researchers as having sexual contact — though not necessarily intercourse — with at least one partner over the past 12 months).

The percentage of those sexually active dropped to 53 percent among somewhat older respondents, those age 65 to 74.

Among respondents age 75 to 85, 26 percent said they were sexually active.
The study consisted of in-person interviews with 3,005 men and women. Some were in long-term relationships, some were not. Women are less likely in older age to be in a relationship, as they are more likely to outlive their their husbands or male partners.
"Clearly, in our society, we've been raised to believe that intimate sexual activity should occur primarily in a committed couple relationship," DeLamater said. "And particularly women, when they lose that partner, the older they are, the less likely they are to try to establish a new relationship."
How Long Can Sex Continue?
The question of how long sexual activity continues into older age depends on a number of factors, experts said. Medical issues may interfere with vaginal intercourse, such as vaginal dryness in women, erectile dysfunction in men and major back pain for either gender. (More on those issues below.)
But in couples, how well you get along is vital, too.
Sociologist Brian Gillespie of Sonoma State University in California studied the frequency of, and satisfaction with, sex among a national sample of 9,164 partnered adults age 50 to 85. His 2016 study concluded that "older adults with active and satisfying sex lives engage more frequently in open sexual communication and setting the mood for sexual activity." Couples who are "in sync" in sexual desire and activities tend to have the most frequent and satisfying sex, it said. Mixing up different types of sexual activities during an encounter was also linked with more frequent and satisfying sex.
Those respondents answered an anonymous online survey that was posted on NBC News for 10 days in 2006.
Gillespie wrote that his study "has helped challenge the idea that older adults do not, or cannot, maintain a highly active and/or highly satisfying sex life."
DeLamater agreed that for couples in a good relationship who consider sexuality important, sex "can continue well into the 80s."
Of course, sex-related health problems can come up as we age. These include:
Erectile dysfunction (ED)  ED can be a side effect of many medical issues, including heart disease, clogged arteries, high cholesterol, high blood pressure, diabetes, obesity, Parkinson's disease, multiple sclerosis, alcoholism, tobacco use, sleep disorders and treatments for prostate cancer, according to the Mayo Clinic. It can also be caused by depression, stress and poor communication between couples. Certain drugs, such as Viagra and Cialis, can help. Some men may benefit from other therapies, such as

urethral suppositories or testosterone replacement. It's important to talk with your doctor about ED and possible treatments.

Vaginal dryness  Because of changing hormone levels after menopause, particularly a drop in estrogen, many women lose the natural lubrication they once had. Sex can become very painful. Fortunately, there are solutions. Over-the-counter lubricants are one option. They contain no hormones. Another choice is a vaginal estrogen, which must be obtained with a prescription. It comes in the form of a cream, suppository, tablet (to be placed in the vagina) and vaginal ring.
Low libido 

Women or men may have less interest in sex for various reasons. Low libido can be caused by anti-depressants and anti-seizure medications, the Mayo Clinic says. In men, it can be caused by low testosterone. Lack of exercise and drug and alcohol use can also cut into libido, as can psychological factors. For instance, DeLamater said one study found that women in their 50s and 60s who begin to feel less sexually attractive may lose their interest in sex. The researcher called it "feeling frumpy."

Medication side effects 

As mentioned above, medications can lower sex drive and contribute to erectile dysfunction. These include medications to treat high blood pressure, diabetes, hormonal problems, depression and anxiety. They may also affect the ability to have an orgasm. But it's worth having a talk with your doctor; a different medication may provide similar benefits without the negative side effects.

General poor health  Having chronic pain, such as arthritis or back pain, being overweight or having little mobility can also make sex more difficult or satisfying.
What Are the Alternatives to Penetrative Intercourse?
Couples can find closeness and intimacy without necessarily having vaginal sex, or in the case of gay couples, anal sex.
"If you think more broadly, there are sorts of activities that are sexual and sexually satisfying," DeLamater said. "Quite a few of the people that we interviewed (in our research) said that they had either partially or completely replaced vaginal intercourse with oral sex, with mutual masturbation, some (heterosexual) people reported actually experimenting with anal intercourse."
Trying sex toys together can help, too, he said. Those approaches "can help you maintain sexual activity for another decade."
Morgentaler, of Men's Health Boston, said that in his work with men and couples over nearly 30 years, he has been struck by how critical sex can be at any age.
"It is the 'special sauce" of relationships, and our sexuality is a key component of how we view ourselves. Taking care of one's health, and obtaining help for any sexual problems that arise, is the best way to move into our later years enjoying a fundamental piece of what it means to be human," he said.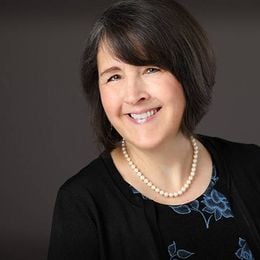 Emily Gurnon
is the former Senior Content Editor covering health and caregiving for Next Avenue. Her stories include a series of articles on guardianship abuse that was funded by the Journalists in Aging Fellows Program. She previously spent 20 years as an award-winning newspaper reporter in the San Francisco Bay Area and St. Paul. Reach her through her website.
Read More