Share A Holiday Meal Even If You Aren't Together
Suggestions and strategies for how to send friends and loved ones their favorite foods
There may not be as many faces at your holiday table this year, or if there are, they'll be on Zoom. But even with the pandemic, it's possible to share a holiday meal with those you love, with creativity and help from a shipping service.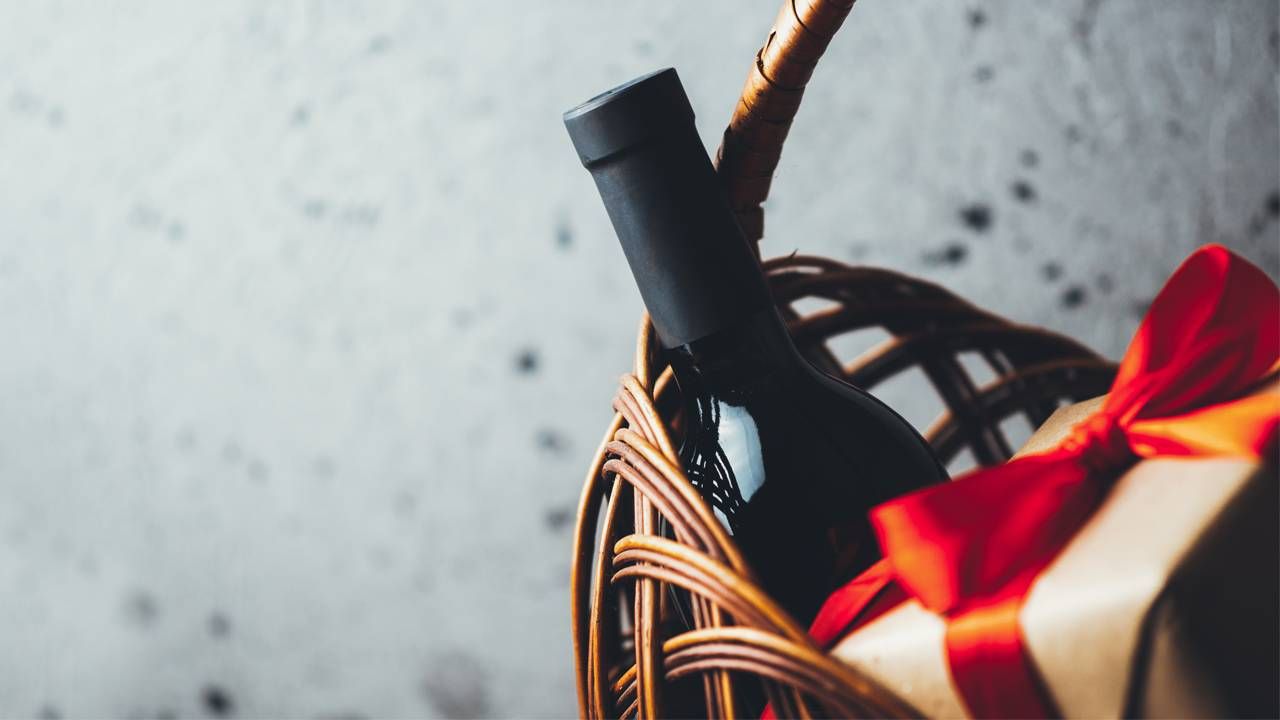 Make and Send Their Favorites
If you want your loved ones to have "your" holiday foods, you can make and send them. Homemade items that can be easily shipped include cookies, breads, some pies, cakes, rolls and coffee cakes.
To make your baked goods look professional, order bakery boxes online. Tightly wrap the food in airtight plastic inside the box. UPS recommends cooling the food before packing it up. If you're shipping cookies, wrap them individually, then as pairs.
UPS also suggests using airtight containers with bubble wrap on the bottom and wrapped around the outside. Some people like to use marshmallows inside the food container as padding.
Even with the pandemic, it's possible to share a holiday meal with those you love, with creativity and help from a shipping service.
UPS says to avoid shipping right before a holiday or a weekend to minimize time in transit. Label the box as perishable and indicate which side is up.
Sharon Noll Schoenl, 76, of Liverpool, N.Y., sends her son her holiday cookies every year in Rubbermaid containers. "Occasionally I have put a slice of bread on top to keep them moist," she says.
Schoenl ships with UPS, and is an old pro at shipping food. When her brother served in Vietnam, she made him a birthday cake, wrapped it in waxed paper and foil and it got there completely intact and fresh.
Nancy Christie, 66, of Austintown, Ohio, makes kolach, a Slovakian holiday bread filled with fruit or poppy seeds, and sends it to her son in Florida every year. She bakes a day in advance then "double wraps the long rolls (first in plastic wrap and then foil)." She ships with flat-rate USPS boxes.
USPS flat rate is also the method Laura Sampson, 50, of Palmer, Alaska, uses to send holiday cookies to her mother in Arizona.
Sampson's method is to "pack cookies in big sealable bags, removing as much air as possible, which keeps them from shifting in transit and keeps them as fresh as possible. I fit them in the box and start adding bubble wrap tightly around them."
Shipping Perishable Food
"Perishable food is anything that has to be kept refrigerated," explains Caroline Passerrello, spokesperson for the Academy of Nutrition and Dietetics. This includes meat, vegetables, cooked stuffing and cooked potatoes. Pies made with fruit and sugar can be unrefrigerated for a day or two, but anything with a custard is perishable.
"Perishable foods need to be kept out of the temperature danger zone (between 40°F and 140°F) to be safe," Passerrello says. She recommends sending perishable items with cold packs or dry ice with overnight delivery if possible.
The USDA says not to touch dry ice with bare hands and to be sure it does not directly touch the food. Use a sturdy box, wrap it in two layers of brown paper and write "contains dry ice" and "keep refrigerated" on the outside of the package. There is also an online diagram on the USDA food safety page detailing how to package with dry ice.
Send a Cook-It-Yourself Meal
If you don't want to ship perishables, consider sending dry ingredients yourself and having perishables delivered.
"Sending a partially completed item is a great way to virtually replicate some traditions," says Passerrello.
Send dry ingredients such as:
Stuffing mix
Mulled cider or wine spices
Turkey herb rub
Dry ingredient mixes for cookies, breads, pie crust, or cakes
Baked cookies with dry ingredients for frosting
Provide a shopping list or arrange delivery for perishable items from your recipient's local grocery store. Include decorated recipe cards or send digital recipe files. Set up a time to "cook" together via Zoom so you can offer all your secret tips.
Add In Some Extras
Make their holiday dinner special by tucking in extras in such as decorations, cloth napkins, flea market-found antique silverware, candles or candies.
Don't forget the pets: Merrick sells a special Thanksgiving dog food dinner.
You may think no meal is complete without a good bottle of wine, but it's illegal to ship alcohol without a license. Instead, find a winery or liquor store licensed to ship to the state where your loved ones are.
Order Holiday Meals Online
Holiday meals are about togetherness, so don't feel you have to make everything and send it yourself.
Consider these options:
Local grocery store: Many grocery store chains like Wegmans, Kroger, or Gelson's prepare complete cooked holiday meals for online ordering (Gelson's even offers a Hanukkah brisket meal). Most take orders in early to mid-November. This is generally the least expensive way to get a cooked holiday meal delivered.
Investigate restaurants in your loved one's area to find those offering holiday meals for delivery.
C. Kaye Lowe, who lives in Massachusetts, says that, for Thanksgiving, "We plan to send my father-in-law a Thanksgiving dinner, probably from Whole Foods."
She's considering hiring Task Rabbit, an online service company, to pick the meal up and deliver it. She and her husband disagree on choosing the meal – she likes to surprise recipients and her husband would prefer to ask what they want.
Meal Delivery Service: Prepared meal delivery services like Freshly deliver cooked meals ready to be thawed and heated (they have a Thanksgiving option). Most require the purchase of a specific number of meals for a week. That might seem like too much, but making sure your loved one has a dinner each day between Christmas and New Year can be a lovely gift.
Meal prep services like Fresh Direct will send all the ingredients needed to cook the meals at home.
Restaurant Delivery: Investigate restaurants in your loved one's area to find those offering holiday meals for delivery. Boston Market, Bob Evans, and Cracker Barrel offer Thanksgiving dinner for delivery. Goldbelly delivers food nationwide from restaurant favorites, so you may be able to have a family favorite from your town sent to your loved one in another city.
Online Specialty Food: Specialty food purveyors like Harry and David, The Honey-Baked Ham Store, or Omaha Steaks offer turkey, ham, prime rib and surf and turf dinners; brunches; and more.
Desserts: Holiday meals aren't complete without dessert. Local bakeries and grocery stores are likely to have affordable options. Check Goldbelly or order pies from makers like Grand Traverse Pie Company or Pie Gourmet. Order yule logs from Wolfermans; bagels or rugelach from Russ and Daughters or sufganiyot from Kosher Central. For cookies, check out Cheryl's Cookies, Dancing Deer and Etsy, which has small independent bakers with fun options.
The USDA recommends you confirm perishable meals will be sent with cold packs and overnighted if possible. Passerello suggests, "Make sure to coordinate the delivery when someone is home."
According to the USDA, food should arrive under 40°F. If it's not, the recipient should not taste it and should alert the company that sent it.
Zoom Your Holiday Meal
No matter how the food gets there or who cooks it, you can still enjoy your holiday meal together via video chat. Bring a big monitor or TV into the dining room so you can really see your family as you eat. Distance doesn't mean you can't celebrate and eat together.
Brette Sember
Brette Sember is the author of many books about divorce, child custody, business, health, food, and travel. She writes online content and does indexing and editing.
Read More