Sharing Love, One Letter at a Time
Love for Our Elders' volunteers write notes of hope and encouragement to adults in long-term care facilities
While the world tries to normalize as the COVID-19 pandemic continues, an epidemic we rarely acknowledge is still raging for older adults in long-term care facilities who struggle with loneliness and depression.
According to the National Academies of Science, Engineering and Medicine, in 2020, 7.7 million people ages 65 and older were socially isolated and 1.3 million people 65 and older were severely socially isolated. This has been proven to increase dementia, heart disease, and premature death.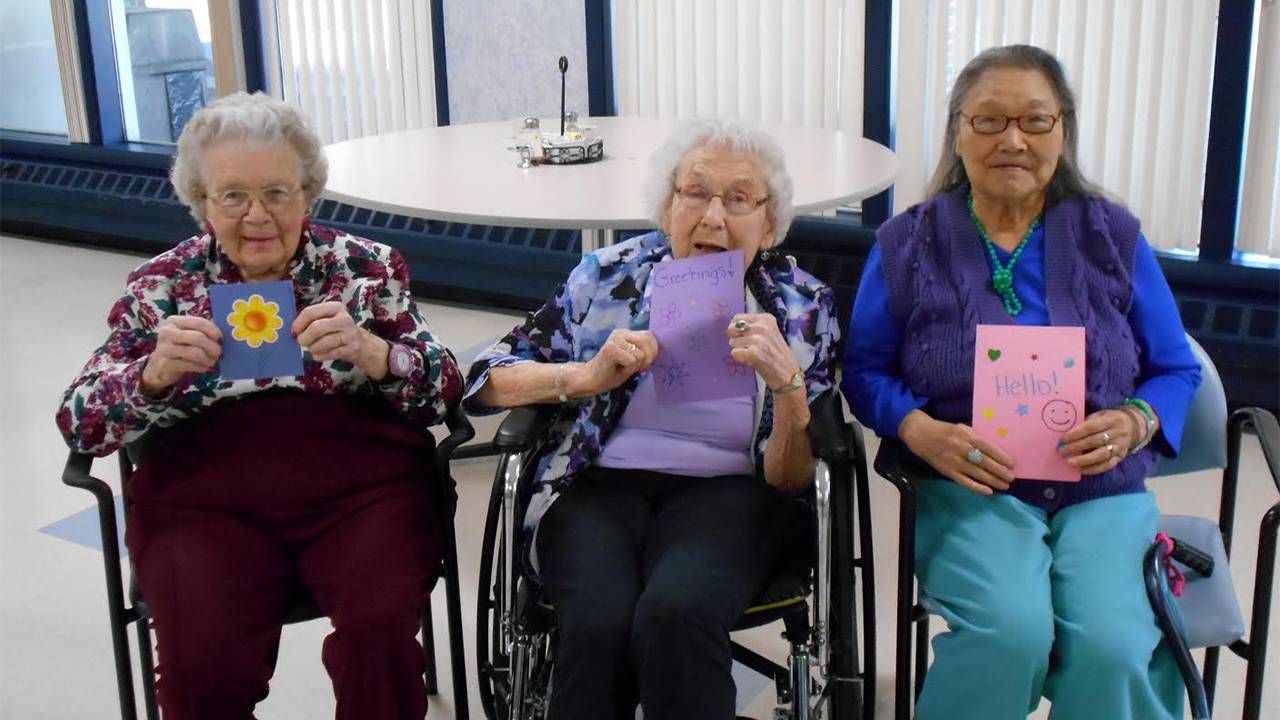 One organization is making the isolation a little more bearable. Love for Our Elders, a Cleveland-based, volunteer-run nonprofit that distributes letters to older adults across the country, reaches millions through snail mail and videos, bringing light and levity into their lives.
Founded by Jacob Cramer in 2013, Love for Our Elders' mission is to help conquer the epidemic of loneliness and to foster a sense of belonging and hope in older, often vulnerable, adults, one letter at a time.
A handwritten letter is an act of love.
There is something both comforting and nostalgic about a handwritten letter. It takes much more time and thought to write than an email, and the act of holding the letter, opening it and reading its words creates a thoughtful connection for both writer and recipient. A handwritten letter is an act of love.
When Cramer was 13, still grieving the loss of his grandfather, he began volunteering at a nursing home as a Bingo announcer. To his dismay, he found many residents sitting alone in their rooms. He began dropping in to spend time with them, quickly realizing that he was often their only company.
Moved by his experience as a volunteer, Jacob began writing letters, first to people in his local nursing home and then to other care facilities. As the project grew, Cramer, who's now 21, applied for grants and started a social media outreach campaign. Before long, he had an entire team helping him.
Cramer, currently a Yale student, has expanded his organization to include more than 50,000 volunteers across 70 countries, teaming up with individuals and big corporations like Cisco, Dell, Slack, Verizon and others. The result: hundreds of thousands of letters mailed to older-adult communities including nursing homes, assisted living facilities and hospice.
Staff member Nick Polt of Trivecca Towers in Nashville describes the reaction from residents upon receiving letters: "One woman came in with her first letter with tears of joy. She was so excited and said that the letter made her day and that she couldn't wait for more."
The Importance of Connection During the Pandemic
But like most other organizations, when the pandemic hit, Love for Our Elders had to pivot quickly. Cramer's inbox was flooded with questions about the safety of receiving letters and quarantine procedures, along with messages from thousands of people who wanted to show support.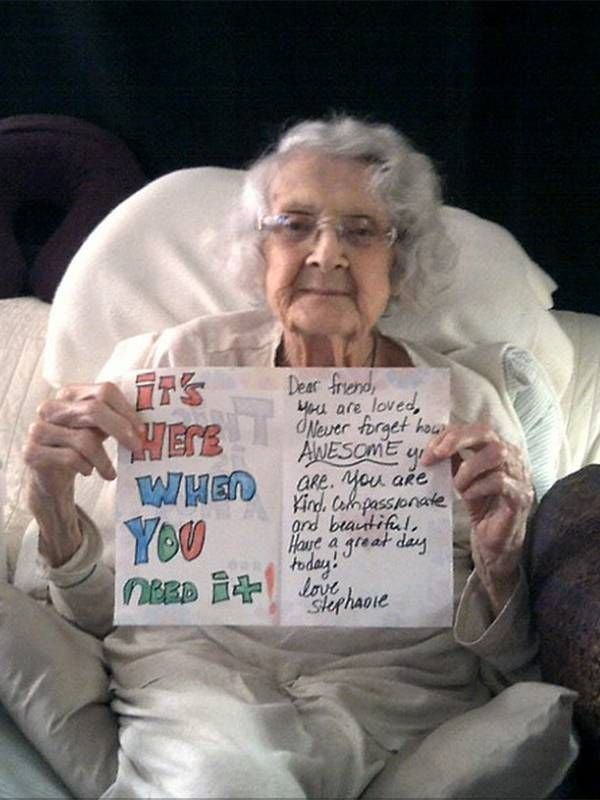 "In the twelve months of the pandemic, we've mailed more than a hundred thousand Letters of Love to senior communities, ran public awareness campaigns around social isolation and ageism and compiled video messages of hope, love and encouragement to safely send more love to more seniors who might not be able to receive a physical card," he says.
Since many older adults were confined to their rooms during the pandemic, unable to participate in communal meals or group activities, the need for connection became even more urgent.
Carol Yamamoto, one such resident from who had to stay in her room due to a positive COVID-19 test at her residence in Chatham, Mass., says, "The Love for Our Elders team is doing a very good job of getting in touch with seniors who might need and appreciate the 'lift' that a note like that provides. It can get lonely and tiresome at times; but little kind gestures…do help to make it easier."
The letters, a much-needed lifeline for many facility residents, serve the important role of helping older adults feel acknowledged and respected.
Diane Patterson, of Nashville, a long-term care facility resident and letter recipient, says, "I love it because when they send me those cards, it makes my day. Sometimes I get really emotional. I don't know what I would do without those cards."
Receiving mail and reading messages from others gives older adults something to look forward to at a time when many are struggling, feeling depressed and even displaced.
The Benefits for Letter Writers
Volunteers vet the letters to make sure they are legible and appropriate, sort and package them and then coordinate them for delivery. There are also rules about what should be included in the letters, what to say and what not to mention. Each month, the Love for Our Elders organization posts letter requests, along with the guidelines, on its website.
"Words have power, and even hearing an encouraging message like, 'You are loved' or 'I am thinking of you' can give someone who's needing it hope," says Cramer.
The organization doesn't just alleviate the isolation of older people; there are many benefits for the letter writers as well.
Roxanne Ferber, a volunteer letter writer who found out about the project online, understands the isolation many older adults face. Her own grandmother lives in a nursing home three hours away from Ferber's Saugerties, N.Y. home, and she doesn't get to visit often.
"Our hope was our letters would bring a touch of light to someone's darkness."
During the pandemic, their visits stopped altogether, and she and her grandmother became pen pals. Ferber says her grandmother, "wrote about her loneliness and how scared she was. I shared those thoughts and feelings with my kids and it opened a bigger discussion of what life is like for those living in long-term care facilities."
Writing letters through Love for Our Elders became an educational experience for Ferber's daughters too, and they often write them together as a family.
"Having volunteered in nursing homes as a child, I knew some of our elders may have outlived their friends and relatives and there would be no one to send them a letter. I thought it would be hard watching other people receive mail knowing they might not get any. As soon as we saw the request for letters, we jumped on board. Our hope was our letters would bring a touch of light to someone's darkness," she explains.
Because the letters are anonymous, the writers and recipients never learn each other's personal information. This is done on purpose, not only for privacy reasons, but because as Cramer says, "There is immense beauty in an act of kindness where you don't know the recipient."
The letters are meant to have a universal message of cheer, so whoever receives them will experience joy.
With the world slowly opening up, it is important not to leave older adults behind. Cramer offers a few suggestions for ways people can help.
"Older adults aren't always ready to jump into opening up or asking for help. Check in on their health. If they live independently, ask how they're doing socially, and visit if it's safe to do so. Write letters to elders who might have no one. Make a video. And remember yourself — let's make sure we're all doing okay."
Love for Our Elders is continuing on its upward trajectory with big plans for the future, including expanding their letter writing campaigns.
"We have dozens of high school and college campus letter-writing chapters and have plans to support more young people in service to seniors in the upcoming school year," Cramer says.
The organization has also created a storybook of inspiring older adults and facilitates in-person events, to further create positive and much needed connections.
Aileen Weintraub



Aileen Weintraub is the author of We Got Game! 35 Female Athletes Who Changed the World. Her work has been featured in The Washington Post, Glamour, Huff Post, and AARP among others.  Her next book, Knocked Down: A High-Risk Memoir is forthcoming in 2022. Follow her on Twitter @aileenweintraub.
Read More