Sheryl Sandberg on 'Option B' at Work After a Loss
Useful advice (and otherwise) from her new book on resilience
Talk about a bestseller from the get-go. Facebook's Chief Operating Officer Sheryl Sandberg and Wharton professor Adam Grant have written what promises to be a blockbuster: Option B: Facing Adversity, Building Resilience, and Finding Joy. The book is named after the guidance a friend gave Sandberg following the sudden 2015 death of her husband Dave Goldberg, then CEO of SurveyMonkey, at 47.
Much of the book is Sandberg sharing her advice on how to recover from adversity and find joy in your life again. Since I write articles and books about working, I wanted to read Option B to see what Sandberg had to say about returning to work after a painful, personal loss.
A Shorthand Review of 'Option B'
My shorthand review: She has some wise recommendations — including ones for anyone who works, not just those recovering from a loss. I'll get to these shortly. But some of her advice (and Grant's, though the book is written in her voice), while heartfelt, is filled with the clichés we've heard for years from self-help gurus. "Counting blessings can actually increase happiness and health by reminding us of the good things in life," she writes. One of the things I liked least in the book: when Sandberg equates loss of life with the loss of a job and advocates using similar tools to combat both.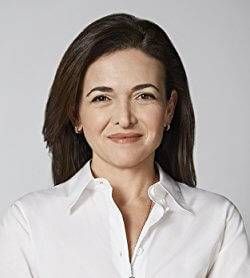 Sheryl Sandberg on Bereavement
As I wrote in this Next Avenue post, Sandberg returned to work 10 days after her husband's death. She said that helped her forget about death even for brief seconds and to see that there were things in her life that were not awful. But not everyone is hardwired the way Sandberg is and —to her credit — in the book, she recognizes that.
It's also why Sandberg advocates strongly for employers to offer a lengthy bereavement leave for their employees. Partly as a result of her experience, Sandberg announced in February that Facebook now offers 20 days of time off for employees mourning the death of an immediate family member, 10 for a member of their extended family.
Sheryl Sandberg on Resilience
I was particularly taken by Sandberg's view in Option B that "we plant the seeds of resilience in the way we process negative events." This is critical. And it's the very root of learning to move on when bad things happen, in my opinion. Her advice stems from the research done by psychologist Martin Seligman.
"Martin Seligman found that three P's can stunt recovery: (1) personalization — the belief that we are at fault; (2) pervasiveness — the belief that an event will affect all areas of our life; and (3) permanence — the belief that the aftershocks of the event will last forever," Sandberg writes.
She then explains how she fought back from the three P's. "Slowly I began to regain my self-confidence at work," Sandberg says. "I told myself the things I had told others who doubted themselves: I didn't have to aim for perfection. I didn't have to believe in myself all of the time. I just had to believe I could contribute a little bit and then a little bit more."
She's right. Progress, not perfection, is how I refer to it.
Bouncing Back After a Work Failure
One of my favorite parts of the book is when Sandberg offers tips on how to at work after a failure. Here, I think her advice is applicable to all of us who work.
At Facebook, Sandberg says, managers recognize that "to encourage people to take risks, we have to embrace and learn from failure." She bolsters that approach by concluding: "Teams that focus on learning from failure outperform those what don't." (She encourages companies to create cultures where "failure is seen as a learning opportunity" and where it's "safe to talk about mistakes.")
One way to bounce back after a failure at work, says Sandberg: learn to listen to feedback. Many of us have trouble with this one. Sandberg confides that some people criticized how she was dealing with her grief. It shocked her, but ultimately, it helped her to hear this, she notes.
Constructive criticism at work can be touchy, though. We don't want to appear weak or less than.
When Others See What You Don't
But, as Sandberg writes: "We all have blind spots — weaknesses that other people see but we don't. Sometimes we're in denial. Other times we simply don't know what we're doing wrong." She adds: "The people who have taught me the most in my career are the ones who pointed out what I didn't see."
This is where learning not to take things personally at work comes into play.
"Being open to criticism means you get even more feedback, which makes you better," Sandberg writes. "One way to lessen the sting of criticism is to evaluate how well you handle it."
The ability to listen to feedback, says Sandberg, is a sign of resilience and some of those who do it best gained from that strength.
Sandberg advises: "One of the best ways to see ourselves clearly is to ask others to hold up a mirror." If you welcome the criticism, she maintains, you can learn from it.
Next Avenue Editors Also Recommend: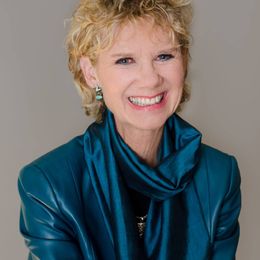 Kerry Hannon
is the author of Great Pajama Jobs: Your Complete Guide to Working From Home. She has covered personal finance, retirement and careers for The New York Times, Forbes, Money, U.S. News & World Report and USA Today, among others. She is the author of more than a dozen books including Never Too Old to Get Rich: The Entrepreneur's Guide to Starting a Business Mid-Life, Money Confidence: Really Smart Financial Moves for Newly Single Women and What's Next? Finding Your Passion and Your Dream Job in Your Forties, Fifties and Beyond. Her website is kerryhannon.com. Follow her on Twitter @kerryhannon.
Read More