Filmmaker Sian-Pierre Regis Embodies the Millennial Caregiver
He's holding an online 'Bucket List Day' Nov. 20 and his 'Duty Free' documentary airs on PBS Nov. 22
Editor's note: There's a lot of news about Next Avenue 2020 Influencer in Aging filmmaker Sian-Pierre Regis (our 2020 interview is below). His "Duty Free" documentary, on helping his 75-year-old mom Rebecca Danigelis pursue her bucket list after losing her hotel housekeeper job, will air on PBS' "Independent Lens" Monday, Nov. 22 (check local listings). The film was nominated for an IDA Documentary Award and Regis was named to the Doc NYC/HBO Documentary Films list of 40 Under 40 (emerging documentary makers). On Saturday, Nov. 20, Regis and his mom will run Bucket List Day, where you can sign up for free one-hour virtual workshops ranging from a hip hop dance class to a meditation class. Danigelis is the new face of Dr. Scholl's Arthritis Pain Reliever and mother and son are working to get legislation passed protecting older job applicants from age discrimination.
Filmmaker Sian-Pierre Regis is a millennial on a mission. His new documentary "Duty Free," premiering at the film festival DOC NYC, focuses on why his generation needs to care for their elders as they age. Regis' caregiving journey began when his mother, Rebecca Danigelis, was fired from her job as a hotel housekeeper at the age of 75. He takes her on a bucket-list journey to do all the things she couldn't do while she was working, but soon realizes the economic insecurity facing her and millions in her generation.
His mother, an immigrant from England, now lives with him in New York City, and Regis, 36, is among a growing number of millennials who are helping to take care of their parents financially. He is a new Encore Public Voices Fellow, and was selected as a 2020 Influencer in Aging for his passion about intergenerational connection and reducing ageist stereotypes.
Next Avenue: First, I want to ask about the film, now showing at DOC NYC.
Sian-Pierre Regis: This is a film that's deeply about love, particularly between a mom and a son, and exploring our connection and my mom's past and me learning about that. But it also surfaces the question of what we'll do with the generation of twenty-five million Americans who don't have enough money to get them through retirement age.
"Why is it okay to offhandedly make comments about people that you don't know because of their age?"
Hopefully at the end, I think people realize that they, A, inevitably will be caregivers at some point in their lives, and B, realize that we are at this point in this country where something needs to be done. We have more people that are over sixty-five than are under eighteen. And that generation is going to need help. They are living longer on less money. How are we going to do it? What are the small acts of care that we can do as young people, particularly to make sure that this great generation continues to live with dignity?
I love that you've talked about dignity because one of the things I'm picking up the longer I'm with Next Avenue is the ageism that exists in our society and how even the language we use can be very demeaning to older people. How important is it to you to lift them up and highlight their contributions?
When my mom was fired from her job at seventy-five, that was the moment for me where I realized, oh my God, I'm going to get older, too. And that made me really hyper aware of the small ways that we talk about age, even among our friends, or the offhand remarks that we make and how all of those small things can add up. And to where we are in culture today, which is easily casting off people who are older, particularly in the workplace, but in our every day as if that won't be us at some point. 
And so my work with this film now is to make people aware that older people are just as relevant, just as malleable, just as human as people in my generation are, and that we need to reverse what we've almost concretized in culture, because if we don't do that, we are going to be victims of own discrimination in twenty years and maybe even sooner. I want to make young people particularly more aware of that, but this is an intergenerational discussion.
Do you find yourself correcting your friends or being stunned when you hear a comment or a joke?
A hundred percent. It's just small ways of calling people out in a way that's not calling them out, but calling you in and bringing you to the table and saying, 'Listen, this is my experience with my mom. And you think my mom is awesome and you think my mom rocks. So why is it okay to offhandedly make comments about people that you don't know because of their age or generalizing based on age?' 
You've tweeted that service workers and people working in the hospitality industry are the backbone of our society and are putting themselves, in addition to health care workers, on the front line of this disease, by interacting with people, by cleaning places. Has this pandemic elevated those concerns for you?
"We have to roll up our sleeves as young people and have conversations with our parents. Do you feel like you have enough to get you through?"
Totally. My mom was an essential worker, and we finally have found terms and words for these people who have essentially been invisible in our society in so many ways. And the fact that most of them, unlike my mom, are Black and brown. These were my people growing up, on the hotel floors. And they are deeply my family and the fact that we are only shouting them out now when we need them the most to shield us from the pandemic, it needs to be spotlighted. It needs to be said. 
You've talked about this generation almost becoming invisible. How do we make them visible? Obviously one step is your film.
I think my film is a really small step toward making them visible. There's a lot that we need to do. Most importantly for me, it's an intergenerational effort and we really need to get that across. I think that we often silo generations and say, 'deal with it on your own as your own community.' But we have to roll up our sleeves as young people and have conversations with our parents. 'How are you? How are things going? Do you feel like you have enough to get you through? How can I be helpful? What can we do together as a unit?'
I think those intergenerational, and sometimes tough, conversations are the first step. Maybe you don't need to take your mom in or have her live with you as mine does. But maybe you just have a conversation about how she feels, and how safe she feels financially; how safe she feels health wise and physically. Those small conversations of broaching the subject of aging and age and safety are all caring conversations. 
I am guessing you learned this the hard way because you had not had those conversations with your mom before. Right?
Absolutely. We never talked about finances. I didn't grow up with any money. I knew my mom worked for a paycheck and I knew that paycheck came to us. That was it. And there was no thought of what you needed to survive, what a safety net looked like. 
Congratulations are in order for the Encore fellowship. Does that elevate your work?
I'm really excited about the opportunity to be a part of the fellowship. There are twenty-one of us across the country. These are all people who are working to expand intergenerational community. And that's key to the work that we're doing with this film. 
Two Questions for Our Influencers
If you could change one thing about aging in America, what would it be?
The bizarrely held notion that aging only happens to other people. We dismiss older folks across our society – in lawmaking, on the job, on the screen – and fail to realize that 'they' will be us, and must be treated with dignity.
How has the COVID-19 pandemic changed your perspective on aging?
I think the pandemic has only exacerbated the loneliness older people can feel day in and day out. And it's made me want to center my work around this film on intergenerational care. How can we connect with our elders in the same way we connect with our friends? How can bonds be strengthened between generations so that in hard times like these we know we have one another?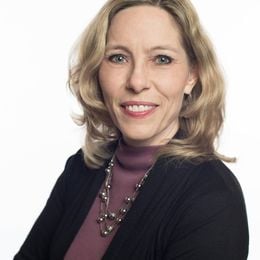 Laura McCallum
is the former Health and Caregiving Editor for Next Avenue. She is a longtime journalist who worked at MPR News for nearly 27 years.
Read More