Sizing Up a Continuing Care Retirement Community
Eight questions to ask before signing on the dotted line
Pamela and Richard Goetsch weren't planning on moving to a retirement community. She was in her mid-50s and he was in his mid-60s, working as a lawyer for BP/Amoco, enjoying life shuttling between their Cleveland home and a high-rise apartment in Chicago. They knew they would need to downsize at some point, but it wasn't on their radar.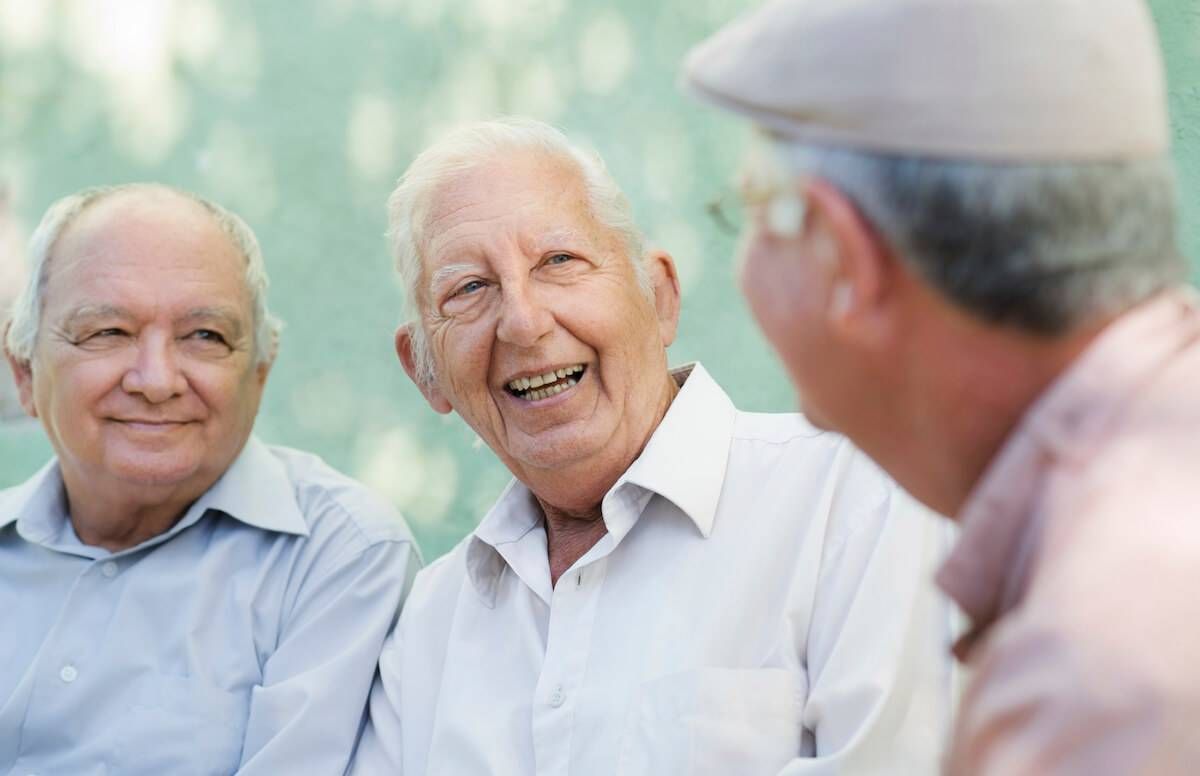 Then they heard about a development going up near their Cleveland home for empty nesters like themselves. They could continue to live in a house; wouldn't have to worry about a lawn or home repairs and would never need to move again.
The development, known as a continuing care retirement community, or CCRC, offered several levels of care so they could live independently and — if and when they needed it —move to an on-site, assisted living facility or nursing home.
South Franklin Circle had charming cottages, beautiful landscaping, a fitness center and a restaurant good enough to attract outside diners. The couple sold their home and moved into one of the cottages. They've been living at South Franklin Circle for four years and find that it suits them.
"When we travel, we lock the door and walk away knowing that the house will be looked after and we have no worries," Pamela says, adding that when she's home, "You can pick up the phone and have someone change your light bulb if you want to."
She liked it so much that when her parents were no longer able to continue living in their home, they moved to their own apartment in South Franklin Circle.
(MORE: The Advantages of Living in a CCRC)
CCRCs have been around in some form for more than 70 years. There are now nearly 2,000 continuing-care communities in the U.S., with more than 570,000 residents, according to MarketWatch. Most were built by churches or charitable organizations to serve their aging members and more than 80 percent are nonprofit, according to Larry Minnix, president and CEO of LeadingAge, a senior housing industry association.
Asked the most important factor in choosing among so many CCRCs, Minnix says: "Reputation, reputation, reputation."
The All-in-One Housing Option
CCRCs are the priciest long-term care option covering housing, care and services. Most CCRCs require a large entrance fee, which can range from $30,000 to $1 million, plus a monthly fee of $1,000 to $5,000. Costs vary according to the type of housing and level of care selected.
Depending on the contract, residents or their estates may receive a partial refund of the entrance fee if the resident moves out or dies, though it may take a year or more to receive the money.
If residents purchase an all-inclusive or "life care" plan, the fee covers housing and care as long as they remain in the development.
Some CCRCs offer a modified contract with a lower entrance fee and a limited amount of care, after which additional services may be purchased, usually at a higher rate.
A third "fee-for-service" or "pay-as-you-go" option offers lower entrance and monthly fees for independent living with assisted living and nursing home care paid for at market rate.
In addition to housing, CCRCs provide social activities, fitness and wellness centers, multiple dining options, transportation to shopping and events and other services. It's like living at an all-inclusive resort for those who can afford it.
If that sounds attractive, here are eight questions to ask in selecting a CCRC for yourself or a family member:
1. Can you afford it? CCRCs are marketed to middle- and upper-income homeowners who typically fund the hefty entrance fee through the sale of their home. Since that fee covers housing and care, estimate what you would get for your home and calculate what you think you might eventually spend on assisted living or skilled nursing care. (Doctor's visits and hospitalization are out of pocket-costs that may be covered by Medicare for those 65 and older or by health insurance for younger residents.)
The monthly fee covers things like home repair, housekeeping and meals. The Garlands, a CCRC in Barrington, Ill., recommends that prospective residents tally what they now pay for utilities, housekeeping, cable TV, home maintenance, transportation, fitness, food and security and compare that to the CCRC's monthly fee to see if they can afford it.
2. Who lives there and what do they do? Ask the age of the average resident and the type of programs the CCRC offers. The typical CCRC resident is 80 or older (though some are much younger) and a community that is post-80 may not appeal to younger residents.
Charles Paulk, 82, who lives at the Estates at Carpenters in Lakeland, Fla. and serves as executive director of the National Continuing Care Resident's Association, says CCRCs need to work harder to create appealing programming for boomers — who are key to helping the communities thrive.
"The amenities and activities at a CCRC have no interest (for boomers)," he says. "They are not bingo players (and) not a group of people to sit around telling war stories. They'd rather be active," he said, adding that when he asked his 57-year-old daughter if she would like to live in a place like his, she said, "If you think I'm going to live out there with a bunch of old folks, you're crazy."
Pamela Goetsch, 62, says she is one of the younger residents at South Franklin Circle. Although she enjoys spending time with the older residents and has learned many "successful aging strategies" from them, she is glad that she still has friends her age in the outside community. And, she cautions: "You have to watch that you don't become a caretaker for everybody."
3. What is the occupancy rate? Look for an occupancy rate of 85 percent or higher unless it's a new development, Kiplinger advises. After a recession-driven downturn a few years ago, the average occupancy rate of CCRCs at the end of 2013 was back to 90 percent.
Check the rate of local apartments and condominiums for comparison. CCRCs need a high occupancy rate to fund services and debt, plus you don't want to be the only one in the dining room.
(MORE: 3 Innovative Ways to Age in Place)
4. Is the CCRC financially sound? Ask to look at the CCRC's financial records, and look for anything unusual, such as a large amount of debt, failure to meet bond obligations or evidence of liabilities exceeding assets.
As Lani Lucinao reported in Next Avenue, "Most CCRCs will provide audited statements of their finances if you ask (it's a red flag if they won't)."
A number of CCRC owners went bankrupt after the 2008 recession, including Erickson Retirement Communities, rattling the industry. But most have emerged from bankruptcy with growth expected in the coming years as continuing care becomes more attractive to boomers.
5. How much is the entrance fee and is it refundable? About half of CCRCs have a refundable entrance fee that will go to the resident if he moves or to his estate when he dies. Ask how much is refundable and under what conditions.
Sometimes, residents must wait for their former unit to sell and it can take six months to 10 years to get the refund. Have a lawyer look over your contract to be sure you understand the fees and other potential costs before you sign.
6. How much are the monthly fees and what do they cover? You'll also want to find out how much the fee might rise over time. Ask, too, whether home health care is covered and what health services, if any, are included.
(MORE: 6 Ways to Prepare for Steep Health Costs in Retirement)
7. What if my spouse or partner needs a different level of care? One of the advantages of CCRCs for couples is that they can continue living in the same place if, for instance, one needs skilled nursing care and the other is able to live independently.
Couples can choose to live separately within the community, although they will likely incur higher fees to do so, or they can move as a couple to assisted living if necessary, one day.
This was a challenge when Pamela Goetsch's father, in his 90s, needed to move to assisted living but her mother did not. Financially, it made sense for both to move to assisted living, which they did, but Goetsch had to work with staff so her mother could continue to live as independently as possible.
8. Who regulates the CCRC? Find out which agency regulates the CCRC and check to be sure the company is in good standing. In most states, CCRCs are regulated by the insurance commissioner, but it can be another agency.
As Luciano reported, "There is no federal oversight of CCRCs, other than anti-discrimination laws. Some 38 states regulate them in various ways, mainly protecting residents' rights, not stepping in if there are solvency issues. Fewer than 20 percent of the communities are accredited by the Commission on Accreditation of Rehabilitation Facilities, which evaluates, but does not guarantee, a community's financial health."
Ratings for nursing homes within CCRCs, which are federally regulated, are available through Medicare's Nursing Home Compare website.