Sizing Up the New Apple Products for Boomer Users
Bigger is better for these screen sizes, but not their costs
Americans adore their Apple mobile gadgets, so we are all agog this week as Apple announces fresh iPhones along with a new, bigger iPad model called the iPad Pro.
How 50+-friendly are these devices? Let's take a look:
iPad Pro
Bigger is always better where boomers and their aging eyesight is concerned. And let's be honest: Apple's current iPads are a smidgen on the cramped side, and iPad mini models are downright claustrophobic, with text that can be diabolically difficult to make out.
So the new iPad Pro is excellent news. It is a familiar iPad, only much bigger at 12.9 inches (compared to 9.7 inches for the iPad Air line and 7.9 inches for iPad mini devices). That's roughly comparable to a laptop screen — such as that of an Apple MacBook.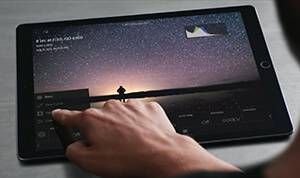 The key difference is touch. No Apple laptop has it (though many Windows laptops do). The iPad Pro has touch just like other iPads, and that's appealing for many mainstream users compared to clunky mouses and trackpads. The iPad is simpler to maintain and use than a traditional computer.
An iPad Pro can be a boomer's primary home-computing device, in fact.
That is because Apple for the first time is offering a physical keyboard in the form of a wraparound case that unfolds to reveal fabric-covered keys. This accessory is dubbed Smart Keyboard because it clips magnetically to a new Smart Connector on the iPad — no flaky Bluetooth wireless here.
Apple also is selling a stylus it calls — get ready for it — the Pencil. It's  handy for — you guessed it — handwriting, drawing and more.
So consider the full iPad Pro package: An iPad with a gloriously ginormous screen plus a physical keyboard for laptop-style productivity and a stylus to help you keep alive the fine art of cursive handwriting.
The iPad Pro's big downside is cost: The tablet starts at $799, and goes all the way up to $1,079 for a version with built-in cellular-data connectivity. And this doesn't include the cost of the Smart Keyboard ($169) and the Pencil ($99).
Ouch. For that much money, it better be your only computer.
The iPad Pro will be out in November.
New iPhones
While we're on the subject of bigger and better, consider Apple's new line of iPhones. These include the 4.7-inch iPhone 6s, and the 5.5-inch iPhone 6s Plus.
These are identical dimensions to those of the current iPhone 6 and iPhone 6 Plus, but significantly larger than the older iPhone 5, iPhone 5s and iPhone 5c models.
But not everyone could snap up a 6 or 6 Plus, because they were still midway through two-year wireless-carrier contracts. So, for many boomers, now is the time to supersize the iPhone experience.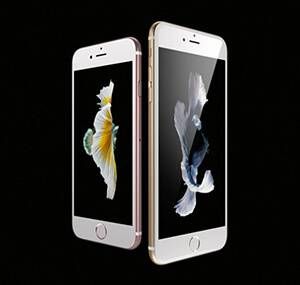 The iPhone 6s Plus is particularly appealing. It is practically a mini-tablet, which makes everything from e-book and e-mail reading to photo shooting and video watching much more pleasant. Yet the phone is just small enough to slip in a pocket or purse.
Other new iPhone features are not necessarily boomer-relevant, but cool nonetheless.
The handsets come in a new "rose gold" (which is really a pink) color, have improved front and back cameras, can take photos that behave like abbreviated animations, and include a 3D Touch screen tech for making different things happen depending on how hard you press on the display.
The new handsets, like their predecessors, also incorporate Apple Pay technology that lets you pay for stuff in stores that have wireless terminals installed. Instead of pulling out your wallet, you wave the phone over the terminal and — presto — you're all paid.
Pre-orders for the new iPhones start Saturday and the devices will be released on Sept. 25.