Small Is the New Big for a Retirement Business
Instead of making your part-time business a full-service company, focus on a key niche
If you've been thinking about launching a part-time business in retirement, you know it can be stressful and financially draining. Success is hardly guaranteed. But as I like to tell my clients, one way to lower your risks is to think small, not big.
 
Find Your Business Niche
By that I mean instead of opening a broadly based business, think about a niche that targets a specialized, underserved segment of a market. By providing your customers an affordable and flexible alternative to full-service packages offered by your competitors, you can increase your odds of success and work on your own schedule. 
 
(MORE: Take Small Steps for a Big Career Move)
 
Let me share an example to illustrate what I mean. A friend of mine recently hired a wedding photographer for her daughter, buying a package costing thousands of dollars that included engagement photos, day-of shots, leather photo albums and the like. But not everyone can afford a soup-to-nuts (or in this case, engagement to reception) offering.
 
That's why photographers who market their services on an hourly basis, without up-selling their clients on extras, will likely find a ready market for their services. Will they earn less than full-service photographers? Yes. But at an hourly rate of $100 to $200, niche photographers can still earn a healthy part-time income.
 
3 Part-Time Retirement Businesses
You can apply this same "think small" strategy to many other types of part-time businesses in retirement, like:
 
Personal chef If you're a good cook, instead of facing heavy competition running a catering business, hire yourself out as a personal chef. By preparing gourmet-style meals for clients in the comfort of their own homes during the day, you'll keep expenses down and, in most cases, avoid working evenings and weekends.
 
According to the American Personal and Private Chef Association, certified chefs can earn between $200 to $500 a day. You can get a certificate after taking classes at a community college, culinary school or through the association's home study, virtual seminar or live seminar programs (cost: $505 to $950). To learn more about becoming a personal chef, visit the association's website, personalchef.com.
 
(MORE: The Career Tip to Follow Your Passion: Is It Bunk?)
 
Home-based virtual assistant You'd be an independent contractor handling administrative, clerical and technical tasks for a few small businesses that can't afford full-time, on-site administrators. Virtual assistants charge from $15 to $75 (or more) per hour, depending upon their experience, specialty and the complexity of the individual project. To learn more, go to the website of the International Virtual Assistants Association, ivaa.org.
 
Home stager or stylist If you enjoy decorating, but don't want the headaches or costs associated with running a full-service design business, consider becoming a home stager or stylist. You'd advise clients on inexpensive ways to make their homes more attractive. Home stagers are generally hired by people who want to sell their residences and home stylists are for owners who want to continue living in them. I hired a stylist for an eight-hour project and was thrilled with the results.
 
What you'll earn as a stager or stylist depends on where you live and your experience, but stagers typically earn $50 to $150 per hour, according to Stagedhomes.com, a clearinghouse for the industry.
 
To learn more about becoming a home stager or stylist, visit stagedhomes.com, which offers home-staging accredition through webinars and local classes, and redecorate.com, which has a $1,500 decorator training and certification program you can do from home. By getting yourself accredited or certified, you'll instantly show potential clients that you're worth the money, which means there's a good chance you'll make even more.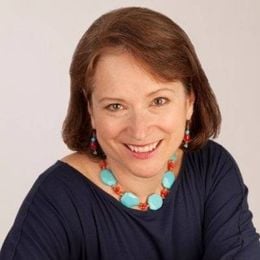 Nancy Collamer
, M.S., is a semi-retirement coach, speaker and author of Second-Act Careers: 50+ Ways to Profit From Your Passions During Semi-Retirement. You can now download her free workbook called 25 Ways to Help You Identify Your Ideal Second Act on her website at MyLifestyleCareer.com (and you'll also receive her free bi-monthly newsletter).
Read More