Our Thanksgiving Celebration Is Smaller – And That's Just Fine
COVID-19 forced us to make changes and the outcome is actually welcome
Hard to imagine that there might be an upside to the COVID-19 experience, but as the holiday season approaches, I realize there's at least one plus for me: no more hosting large Thanksgiving gatherings.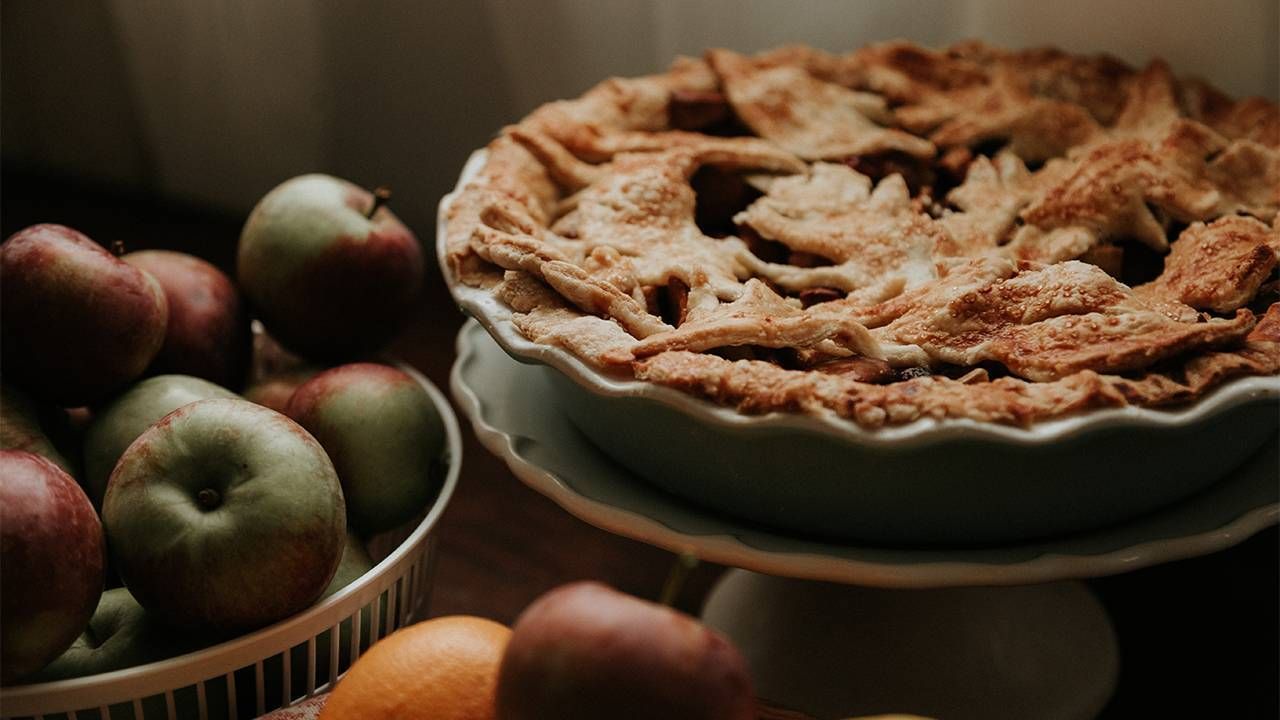 Please don't misunderstand. For 11 consecutive years, I hosted multigenerational family Thanksgivings and relished every one of them. I loved the rotating cast of parents and siblings, stepkids and friends, nieces and nephews (usually with a new or old partner in tow).
I delighted in the charade-based games that grew wackier every year and the lively conversations that put new movies and books on my radar. I treasured the quieter moments when I could slip away with one guest or another to catch up on work projects and love lives.  
But because most of my relatives had to get on planes or make long car drives to gather under my roof, that meant sheltering them for multiple nights and multiple meals.
As the years accumulated, the logistical hassles began to upstage my excited anticipation.
Hence, every October, the logistical downside of hosting would begin, the stress building as I tried to pin down when people would be arriving and how large their party would be; how I would sleep 20+ people in a house better designed for six; how many days and meals each guest planned to be on hand and what was needed to meet their breakfast and lunch preferences.
As the years accumulated, the logistical hassles began to upstage my excited anticipation. I no longer thrilled to lectures from relatives who remained loosey-goosey about their plans right up until Thanksgiving eve. "Hey, just relax. I can sleep anywhere!"
Felt Like I Was Missing Out on the Thanksgiving Fun
No, actually, you can't, I'd remind. If you crash on the living room couch, that leaves early risers with nowhere to sit.
I no longer thrilled to having to patrol the minions to honor my hard-working husband Bob's sole request as he prepared the turkey: "Keep everyone out of the kitchen."
Easier said than done. Where were they supposed to eat breakfast, given that the dining room table was already set for Thanksgiving dinner? (Of course it was set! If I didn't prepare a pretty table before the minions descended, when was that supposed to happen?)
I no longer thrilled to the vague offers of, "Oh, is there something I can do?"
How could I trust those offers when they tended to land just as I was carrying the last of the stray breakfast/lunch/snack dishes to the kitchen while everyone else lounged on couches, wineglass in hand, watching me set the stage for the next round of feeding?
Most of all, I no longer thrilled to feeling like I was on the periphery, missing out on the fun.
Here I was, rinsing dishes in the kitchen or wiping down sinks in the communal bathrooms. And there they were, sprawled out in the living room or sun room, laughing uproariously over stories I couldn't hear and sharing amusing iPhone photos I couldn't see. (Speaking of iPhones, ahem, I also no longer thrilled to all the chargers that walked out the back door, along with my guests, when the holiday drew to a close.)
After so many years of often feeling more like an employee than a hostess, last year's Thanksgiving came as a revelation. Newly downsized to a condo, my husband and I could no longer offer to host a large family gathering. Even if we could have, COVID-19 had erased that option.
Pressed to come up with a new plan, Bob and I decided on a gathering of five: the two of us, Bob's two adult kids and my adult daughter. No one would arrive the day before; no one would depart the day after.
A Quieter, More Relaxed Thanksgiving Day
In other words, Thanksgiving would be a self-contained day. No logistics to manage. No beds to make. No inflatable mattresses to blow up. No sheets and towels to launder. Best of all, just one meal to prepare. 
As our three kids arrived, each took it upon themselves to help with the preparations. Though our condo kitchen is small, we managed to navigate five fannies without feeling cramped.
No one asked what they could do; they just did it. While we peeled potatoes, assembled salads and basted the turkey, I was able to hear what everyone was saying. When there was a burst of laughter, I was able to share in the hilarity.
Because of COVID-19 and the need for social distancing, we all agreed we shouldn't sit shoulder-to-shoulder in the dining room. So, no napkins to fold. No table to set.
Instead, we loaded up the dining room table with platters, had everyone help themselves, then spread out comfortably around the living room, propped bare-footed on the couches. Given the cozy informality, people were better able to eat, drink — and um, vape — at their own pace.
For me, there was no popping up to clear away plates. No popping up to open new bottles of wine...For the first time in more than a decade, I was simply able to sit.
For me, there was no popping up to clear away plates. No popping up to open new bottles of wine. No popping up to refill platters. For the first time in more than a decade, I was able simply to sit. Savor. Laugh myself silly. In short, enjoy my company.
"Wow," I said to Bob that night as we got ready for bed. "That was easy."
Easy for Bob and me, that is. I wasn't so sure it was easy for my 27-year-old daughter, Becky, who rarely has an opportunity to gather with her cousins, scattered as they are from Pennsylvania to California. I suspected she felt a bit deprived, but was too considerate to say as much.
So, it was with a bit of trepidation that I recently approached the subject of this year's holiday plans with Becky. Once again, we are facing both the limitations of condo life and the constraints of COVID-19. Once again, much as I'll regret not getting to spend time with my far-flung relatives, Bob and I intend to contain the gathering to the two of us and our kids.
"Will you be okay with it being just the five of us again this year?" I asked. 
"Mom, I loved last year," Becky responded emphatically.
"Really?" I said, surprised.
"Yeah. It was so relaxed."
 What a gift. With that, my residual regret melted away.
Now, Thanksgiving beckons as a chill day, free of stress or exhaustion, when I'll get to kick back and enjoy spending time with my immediate family.
I'm feeling so relaxed about this year's festivities that I'm going to play the social-distancing card (a stretch: we're all vaccinated and booster-reinforced) so I can once again steer clear of having to set an attractive table. Lounging around the living room, plate in lap, feels just fine.
No, it feels better than fine. It feels like what Thanksgiving is billed as but rarely feels like to a harried hostess: a holiday.
What a radical concept.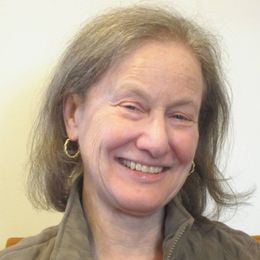 Jill Smolowe
is the author of "Four Funerals and a Wedding: Resilience in a Time of Grief." To learn more about her book and her grief and divorce coaching, visit jillsmolowe.com.
Read More