Smart Technology Takes Hold in Retirement Communities
From FaceTime to iPods, residents at senior living spaces embrace technology
Connected technology in our homes is fast becoming part of our daily routine. For good reason: it offers entertainment, convenience, connection to others, improved security and increased comfort. It's also becoming routine in senior living communities. According to a survey by Pew Research, four in 10 older adults now use the internet and own smart phones — up 50 percent from four years ago.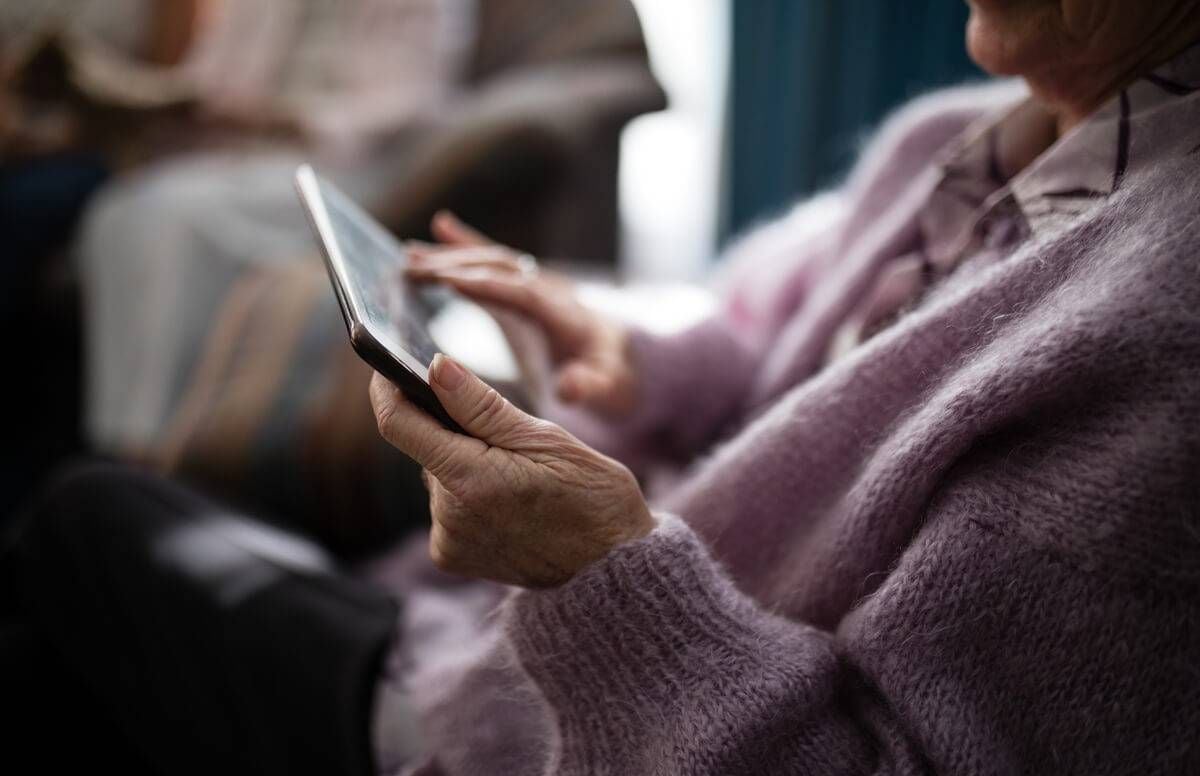 As the president and CEO of Jewish Senior Life, a continuing care retirement community in Rochester, N.Y., I can say that our team's experience has given us a strong understanding of how technology can help enrich the lives of those we serve.
From email and webcams that connect with family and friends, and games and puzzles that stimulate minds, to technology-enhanced rehabilitation programs that improve hand-eye coordination, residents with a wide range of physical and cognitive abilities are now enjoying technologies adapted just for them. Even those who've never used a computer before.
Through technology, they're able to continue learning, socializing and doing the things they enjoy doing, which helps them stay engaged, informed, in touch and in control.
These technologies also help foster relationships between staff and residents, who enjoy using them together.
Keeping Lines of Communication and Connection Open
Older adults are increasingly adept with laptops, tablets and smartphones. Many of our residents enjoy using platforms like Skype and FaceTime to keep in touch with family members and longtime friends. Video chatting is more personable than a phone call and allows our residents to be "present" at milestone occasions, such as birthday parties, school performances, graduation ceremonies and weddings.
Whether they're taking a lifelong learning course, engaging in social media, listening to podcasts or paying bills, today's older adults want ready access to all that the internet has to offer. Just like they did at home.
Hey Google, When is My Therapy Appointment?
One of the many technology devices we rely on at Jewish Senior Life is Google Home. It's a voice-activated smart speaker. Our transitional care (short-term rehabilitation) patients enjoy using it during their stays to get instant access to information such as the weather forecast, history and current events, as well as where they need to be when. In short, it helps them stay connected to their hobbies and interests, and on top of their schedule.
Other devices that are increasingly common in assisted living centers, retirement communities and medical facilities include:
iPads preloaded with medication reminders or "face-to-face" check-ins
Automated pill dispensers, useful for anyone with a complex pill regimen or a memory disorder
Wireless pendants that activate a phone if a client has a fall
Health-monitoring devices that can be applied to a parent's unit as a motion-detector
Devices that monitor vital signs, or even manage medications
At Jewish Senior Life, we also utilize the It's Never 2 Late® (iN2L) system. It's an adaptive computer system with a picture-based, touch-screen interface that allows users to "touch" their way to find all kinds of engaging content for a variety of interests and uses, and it can be personalized for each resident.
Music, the Universal Language
Many people living in a long-term care residence face cognitive and physical difficulties and have left behind their familiar surroundings, familiar faces and even their favorite music.
We have 65 iPods loaded with MUSIC & MEMORY®, a personalized music software program, which helps them find renewed meaning and connection in their lives in the present and helps them reconnect with their past.
We find it also helps residents relax during sundowning — a symptom of dementia in which an individual experiences late-day confusion or agitation. Hearing pieces of music they know gives them a sense of calm, a sense of peace, puts them at ease. It reminds them of what they were like before they had dementia. And since music is the universal language, the MUSIC & MEMORY program also helps eliminate communication hurdles.
Smart Technology Isn't a Luxury, It's a Must-Have
Given the rapid pace at which today's older adults are embracing technology, and all that it enables them to do, from connecting with grandchildren to playing Scrabble and solitaire to reconnecting with their best selves, the role of connected technology in senior living communities will only increase in prominence.
It can be a wonderful companion and a way to keep the mind stimulated and engaged. Technology can also be a great distraction and source of comfort and help older residents cope and adapt to cognitive and physical challenges.
If you're considering a move to senior living for yourself or a family member, be sure to ask what technologies are available to the residents and staff. The benefits they bring are immeasurable.