Snowbirding in the Age of Airbnb
It's easier than ever before to enjoy some winter months in the sun, as long as you follow these tips
Around 40 million people flock to Florida and Arizona each winter, according to AARP, drawn to the warmer temperatures and the outdoor lifestyle. It used to be that these so-called snowbirds would have to commit to purchasing a second home or paying astronomical hotel fees in order to escape winter's snow and ice.
But with the advent of home rental services like Airbnb and VRBO plus location-specific vacation home rental companies, the options have expanded, making snowbirding a possibility for more people — like me. Last year, I snowbirded in Florida for the first time, and I can't wait to return this year.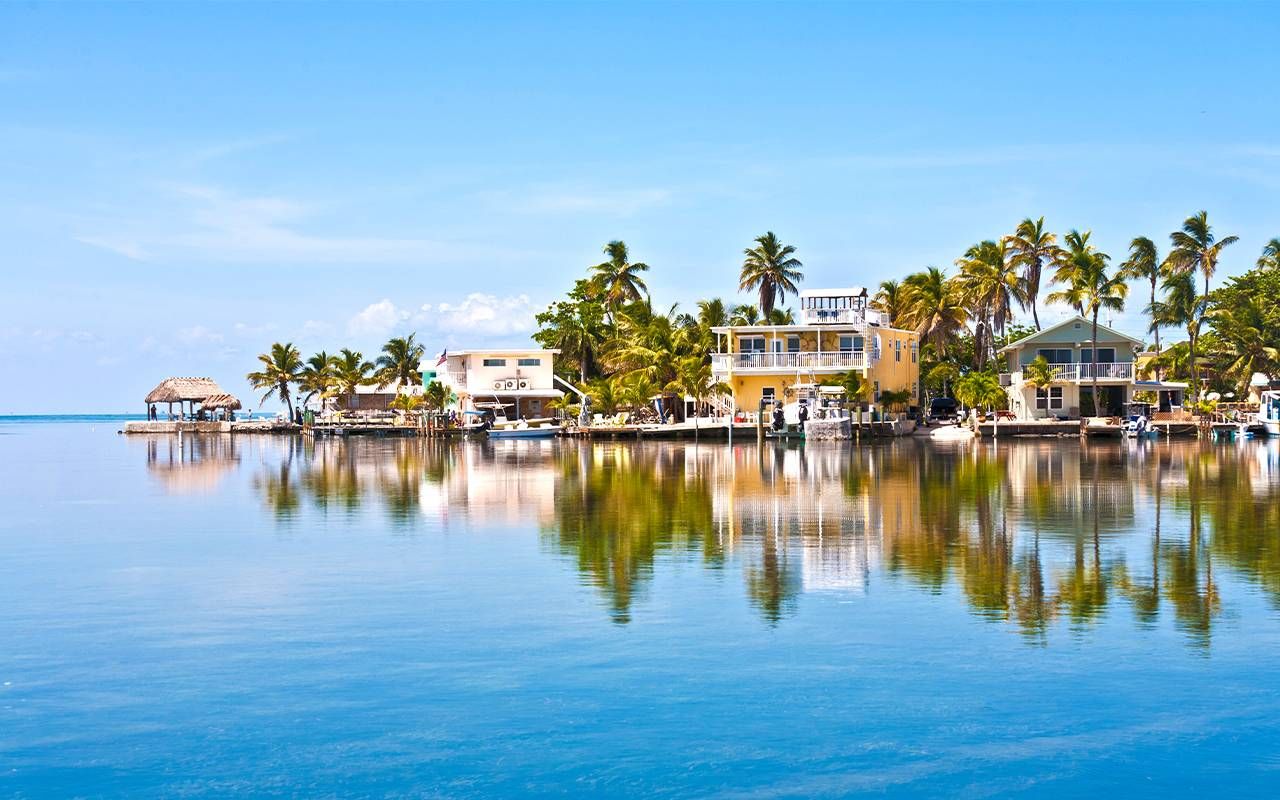 The pros of the situation are numerous: "Snowbirding via Airbnb/VRBO can be a great way to experience different parts of the state each year, rather than being tied to one location because you own a home there," reports Ryan Erisman, author of The Florida Retirement Handbook, which he updates annually.
"It was less expensive to rent from Airbnb that it would have been to stay at a hotel and eat out all the time."
"Single-family Airbnb/VRBO rentals are also more likely to be located in residential areas, giving you a far better sense of what it's like to live like a local," he adds, "whereas hotels are typically located in more commercialized areas." You can also try out different types of homes — apartments, ranches, townhomes, etc. — to see if they suit you, and you can often bring your dogs and even cats.
Other pros mention that you will be in a home that is outfitted with everything you need for an extended stay, including linens, towels, utensils and pots and pans, and you'll have more than one room and thus more privacy than in a hotel.
What to Expect (and Inspect)
"I was delighted with the townhouse I rented in Delray Beach, Florida, for three weeks last year from Airbnb," says Denise Sokolsky, 69, an American living in Kingston, Ontario, Canada. "It was very accessible to main thoroughfares but in a quiet neighborhood, and I could walk to the beach and shopping areas.
"It had a lovely patio, lots of private spaces and a well-stocked kitchen. And it turns out it was less expensive to rent from Airbnb than it would have been to stay at a hotel and eat out all the time."
But there are cons, too. "The main con for me was that I wasn't sure what I would be walking into," says Sokolsky. "You can read the description and look at the photos, but I had one experience where I stayed in a house that was clean but very shabby, so I was a little leery."
That can be a problem with hotels, too, of course, and your best recourse will be to contact the owner or Airbnb/VRBO to rectify the problem.
Snowbirding Basics
Here are other considerations to keep in mind when renting as a snowbird:
Book as early as possible. Rentals in the most desirable snowbird areas like Florida and Arizona go quickly.
Read the fine print. Make sure you fully understand the cancellation policy and rules and regulations, and keep a copy for your records.
Know what you want. Would you rather be near a beach or the mountains? Do places you are considering offer activities you enjoy? It's important to research activities in each destination you consider, looking for the availability and costs of sports facilities, museums, concerts, bikes, hikes and tours. Are there houses of worship in the area? You want to find activities you enjoy so you're not lonely and bored.
Check locations carefully. This is especially important if you travel alone. I booked a lovely garage apartment in the historic district of St. Petersburg, Florida, last year, only to find it was in an area still on the "up" side of "up and coming" and a homeless person had set up camp in an abandoned house on the corner. This made me nervous when I walked my dog early in the morning and at night. "Do as much research as you can," Sokolsky recommends, including asking friends if they know about the location and how safe it is.
Quiz the property owner. If you use the Airbnb or VRBO websites, don't be shy about asking questions of the owners. I found a rental on the beach but noticed it was on the first floor of a two-story building. I'm sensitive to noise so I asked the owner if the place above was rented and if the residents had kids or dogs. It turned out the person renting the upstairs unit had a big dog, making it a no-go for me.
Make sure you can bring a pet if you have a dog or cat you want to travel with.
Pre-clear your pets. Make sure you can bring a pet if you have a dog or cat you want to travel with. Many more places than ever are pet-friendly, though owners may ask you to pay an additional fee or put down a deposit against potential damage.
Learn the cleaning policy. Most rentals today post one. This is more important than ever with COVID. Email the owner if you need more details about how thoroughly and when the unit will be cleaned. A couple I know rented accommodations in an exclusive community in Georgia for five weeks but was disappointed by how dusty the place was — and by sleep lost to wrestling with queen sheets left for a king-size bed.
Consider logistics. If you fly rather than drive to your destination, airline luggage limits may make it easier to have some of your necessities and supplies shipped separately to the rental home.
Know your medical options. Make sure you are familiar with the directions to nearby urgent-care centers, hospitals, pharmacies and dentists — just in case.