A Sobering Look at Job Security: Are You Indispensable or in Denial?
Protect yourself from a layoff by following this essential advice
Maybe you're feeling good. Maybe, despite the economy, you can't imagine your employer doing without you, unlike the 130,191 workers who were laid off in May.
Well, brace yourself for a reality check: You might not be doing enough to protect your job — even if you think you're "indispensable."
 
In a new survey from the nonprofit National Endowment for Financial Education, or NEFE, that was conducted by Harris Interactive, 78 percent of employees said they're doing something to make themselves indispensable at work. (My advice to the other 22 percent: You'd better refresh your LinkedIn profile and resume.)
 
(MORE: Four Ways to Make Your Career Last Longer)
 
But when I dug into the numbers, it made me wonder whether the workers who believe they're so vital to their employers are fooling themselves. Consider:
Just 51 percent of employees surveyed said they're taking on more responsibilities at work.
Only 31 percent of the "call me indispensable" respondents have sought more education and/or training.
A mere 19 percent are networking — and women show little interest in that strategy. Just 14 percent of women are networking, versus 24 percent of men. (I encourage women to read Next Avenue blogger Kerry Hannon's post on the usefulness of networking.)
I ran the numbers by Paul Bernard, a sharp career coach in New York City who writes employment-advice articles on Next Avenue. He, too, was underwhelmed.
 
"I was struck by the troubling passivity of employees in the survey," Bernard said. "There's a terrible sense of denial and avoidance. And a sense of exhaustion."
 
Paul Golden of NEFE believes making yourself indispensable is essential to job security these days. The best way to accomplish that: "Be more visible and engaged," he says. "You might be seen as more necessary to the company and potentially avoid getting the axe."
 
I'm a big believer in signing up for training courses or classes to keep your skills sharp. Some major U.S. employers agree. The Wall Street Journal reported that Best Buy will intensively retrain 50,000 workers — more than a third of its sales force — between September and the start of the holiday season.
If your employer makes a similar offer, you would be wise to show up and take advantage.
 
Of course, there's no guaranteed way to insulate yourself from the axe — trust me, I know. But Golden has a few recommendations that can help persuade your boss that you're an essential employee, thus lowering the odds you'll be laid off:
 
Gather intelligence. Read industry trade magazines to learn how other employers in your field are innovating and offer your boss suggestions on how your firm could do something similar.
 
Raise your hand. Take on projects that no one else wants to do. Or find a company division that needs assistance and volunteer to be transferred there.
 
Set up a meeting with your boss — or better yet, regular meetings. Ask what you could be doing to be more useful; when you find out, hop to it. If you don't have a strong relationship with your manager, this is the time to develop one. Try to set up a schedule of one-on-ones so you can continually update your boss on your projects and new ideas. 
 
The National Endowment for Financial Education has some other smart economic survival tips on its Smart About Money site. I urge you to check them out. Good luck!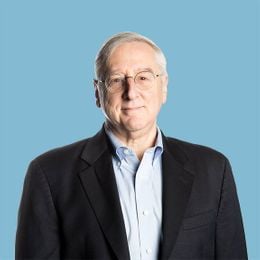 Richard Eisenberg
is the former Senior Web Editor of the Money & Security and Work & Purpose channels of Next Avenue and former Managing Editor for the site. He is the author of "How to Avoid a Mid-Life Financial Crisis" and has been a personal finance editor at Money, Yahoo, Good Housekeeping, and CBS MoneyWatch.
Read More