Wading Back Into A Social Life
As "normal" interaction resumes, what will delight us? What will we miss?
I awoke this morning alive with a feeling I haven't experienced in months: anticipation.
At 5 p.m., nine other women and I, all of us vaccinated, are scheduled to gather at a house in suburban New Jersey to celebrate "The Bubbe Diaries," a new audio book written and voiced by our friend, New York Times writer Paula Span. According to the invitation, the plan is to assemble outdoors unless the weather proves infelicitous.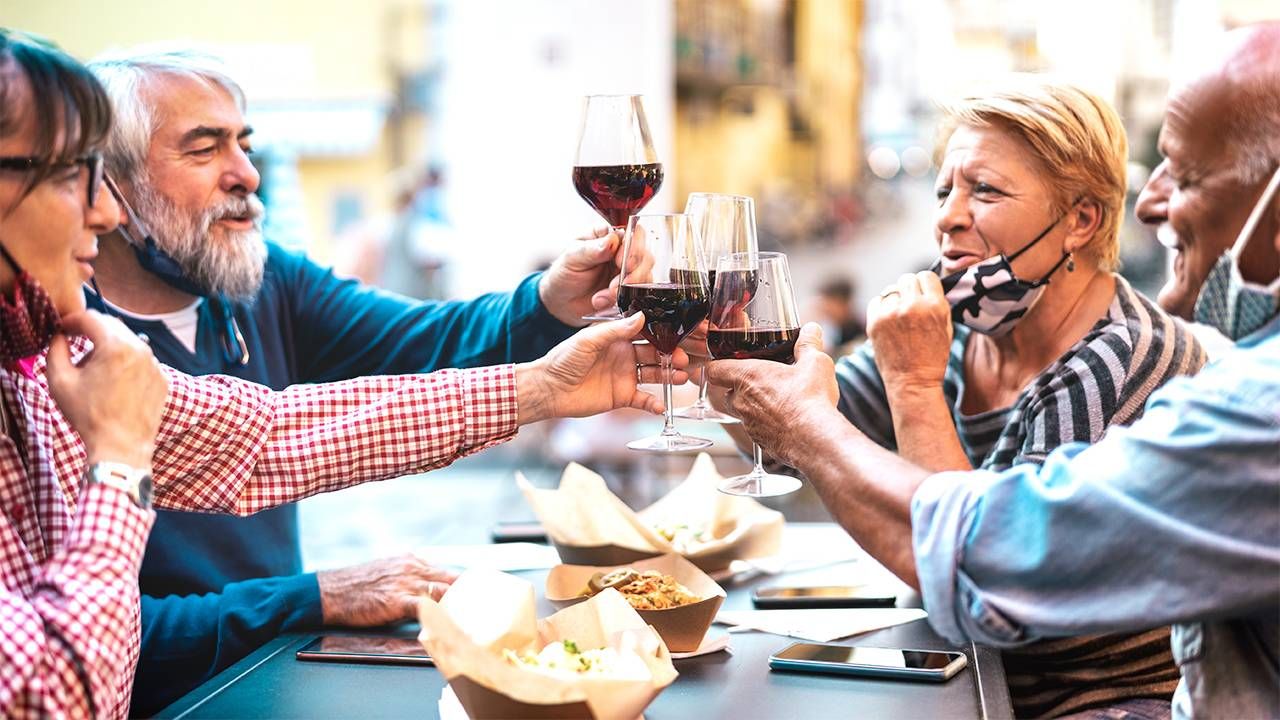 This being New Jersey and life in the time of COVID-19, the weather, of course, sucks today: a steady drizzle interspersed with flood-like downpours. No problem. The host has a Plan B. We'll move indoors.
Looking Forward to Getting Out
Then, at 11:03 a.m., an email arrives bearing unanticipated news. The object of Bubbe Paula's grandmotherly affection, a delightful tyke nicknamed Bartola, co-mingled with a classmate who tested positive for COVID-19 during routine school screening earlier this week. Though Bartola and her classmates all subsequently tested negative, Paula's daughter is leaving nothing to chance. As I write, she is taking Bartola for a rapid test.
At this point, I'm eager to see if I'm still capable of having a "normal" social encounter.
Plan C? If Bartola is negative, we'll gather inside the host's home and mask between sips of bubbly and bites of light appetizers.
Plan D? If Bartola is positive, we'll meet at a different house on a semi-heated porch and hope this un-spring-like weather doesn't leave us shivering.
"If anyone is uncomfortable," the host's note concludes, "please do not hesitate to sit this out. We can Zoom you in for a toast."
Zoom me in? Not a chance. All week, I've been looking forward to getting out — finally — to share a three-dimensional encounter with a group of women whose company I enjoy.
For 14 months now, I've been cautious, careful and reliant on the company of one: my husband. Bob's a lovely guy. But that bit about love knowing no bounds? Highly overrated.
What Will We Discover About Ourselves?
It's not just cabin fever that's driving me.
During these months of isolation, the only gatherings I've attended that involve more than one or two people (save family get-togethers with Bob's and my three kids) are my Pilates classes. But after we greet each other there, we climb onto the reformers and the only interaction is shared grunting.
At this point, I'm eager to see if I'm still capable of having a "normal" social encounter.
As the world begins to reopen, conversation is focused largely on how fast and how far people are willing to go to break out of their coronavirus cocoons. Are we willing to venture into a restaurant? An airport? An athletic stadium? Are we willing to exchange an elbow bump? A handshake? A hug?
While all this merits discussion, to me the more interesting question is what we're going to discover about ourselves when we step back into a world that has been in a state of arrest for more than a year.
I wonder, for instance, if we're going to find it a challenge to sustain a conversation without having the option to hit the Stop Video button on our Zoom screen so we can slip off to the bathroom to pee. If someone blathers on too long, will we find it difficult to maintain a pleasant expression on our face? (That Stop Video button has been brilliant for hiding scowls.) Will we be able to converse comfortably without having a minute-to-minute readout on how our hair looks?
How Will Social Engagements Change?
Are we going to feel the same enthusiasm for social engagements that we did before our enforced confinement? For months now, we've had few plans to make, fewer to juggle, almost none to worry about. Are we going to slip back into our multi-tasked lives with ease? Or are we going to discover that, hey, life in the slow lane had its appeal.
When I was training to become a life coach, one of the instructors observed, "Comparison is the death of true self-contentment." One of the delights of COVID-19 has been that it put everybody in the same docked boat; there was little to compare. When we venture back out into the world, the Comparison Games are certain to resume.
Are we going to discover that the "Quarantine 20" that everyone reportedly packed on is a myth? That our friends have been Peloton-ing their way through the pandemic and look fabulous? How will we feel if they look streamlined in the skinny jeans that websites insist are no longer a thing, while we stand out in our mom jeans as the very model of excessive noshing?
But I've been comfy in slippers for months. Can my back handle standing around in heels?
Will that blizzard of blogging about the joys of letting our hair go naturally gray prove a misleading weather report? Will we be the only one at a gathering sporting gray and looking, (yeah, I'm gonna say it) older?
As people return to theaters, cruise ships and museum lectures, are we going to find that we haven't missed being bombarded constantly by news of other people's exciting (and often pricey) adventures? Will we still be able to access the patience required to exhibit interest when people resume shoving their cell phones in our face to show off pictures of their latest exotic adventures?
Then there's the matter of dealing with multiple people vying for our attention.
When there's a pile-on of voices on Zoom, people tend to register the clamor and step back to let someone else finish a thought. At pre-COVID-19 gatherings and dinner parties, people had a habit of interrupting each other, often making it hard to get a word in edgewise, let alone complete a sentence. Are our brains still primed to deal with the cacophony, let alone the frustration? Will we—
Wait! This just in: "Drum roll please........Bartola is negative." All right, then. Game on. Yay.
But also, as Bubbe Paula would say, Oy.
Now, I've got to figure out what to wear. Too warm for a sweater? If I go the scoop-necked route, do I need a scarf? A necklace? And what about footwear? It's probably cool enough for ankle boots. But I've been comfy in slippers for months. Can my back handle standing around in heels? And what about leg coverage? After the bliss of sweatpants, do I really want to squeeze back into jeans, skinny or otherwise? 
Is the Zoom option still on the table?
All right, enough. Time to get up from this computer and begin preparing for my first social outing in 14 months. Never mind that a part of me wants to don a pair of ruby slippers, click my heels three times and say, "There's no place like home."
If my social skills have atrophied, well, I'll just have to forgive myself. Life, after all, is meant to be lived in 3D.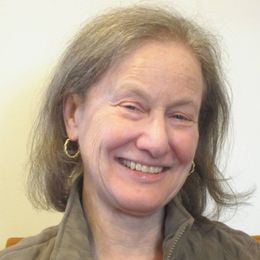 Jill Smolowe
is the author of "Four Funerals and a Wedding: Resilience in a Time of Grief." To learn more about her book and her grief and divorce coaching, visit jillsmolowe.com.
Read More