Is Social Media Making You More Stressed?
New research shows plugged-in women may pay more emotionally
Frequent use of social media leads to more stress — but only when it increases awareness of difficult events in others' lives.
That's true especially for women, and it's been dubbed the "cost of caring," according to a report issued this month by the Pew Research Center.
Who of us hasn't logged on to Facebook to find distressing news about a child's scary diagnosis, an unexpected death or the loss of a relative's job? There is no "Don't Like" button.
"This finding about the 'cost of caring' adds to the evidence that stress is contagious," the report says.
(MORE: The Real Reason Why Caregivers Are Stressed)
Assessing Stress
Pew surveyed more than 1,800 adults in fall 2013, asking how stressful their lives were. The measures were based on answers to questions that assessed whether they felt their lives were overloaded, unpredictable and uncontrollable.
Simply using social media, it turns out, does not make people more stressed. We might expect it would, especially when we see Facebook pictures of vacations we can't afford, for instance.
In fact, it's the opposite. Previous research from the Pew center found that people who used social media and were active on Facebook had more close friends, trusted others more, felt greater support and were more involved politically than non-users and those less active on Facebook.
That may be because the "social benefit" of using social media cancels out the potential negatives of feeling left out or unable to keep up with others, the research says.
(MORE: 10 Apps to Relax Your Body and Mind)
It is the connection to other people's pain that seems to burden us — especially women.
Women Feel More Stressed
The report says there are two reasons for this: "First, women report higher levels of stress to begin with, and second, women are aware of more stressful events in the lives of their friends and family."
As an example, women who learned that someone close to them had experienced the death of a child, spouse or partner scored 14 percent higher on the stress scale, the report says.
Facebook, not surprisingly, is the most popular social media site, according to another Pew survey from late 2014. Sixty-three percent of all Internet users 50 to 64 years of age use it, and that number has been growing.
"While the little sips of information sent through social media may not seem like much, they can add up to a big gulp," the report says. Knowledge of bad things happening to our friends and relatives can hike our stress level, "and with it, higher risk for the physical and psychological problems that often accompany stress."
(MORE: 7 Ways to Avoid Stress-Related Weight Gain)
Stress overload can contribute to memory problems, poor judgment, depression, loss of sex drive and pain, according to Helpguide.org.
'Joy of Missing Out'
In an interesting twist to the results, women who learned of the death of a child or spouse of an acquaintance — as opposed to a close friend — actually experienced lower stress levels. Pew called it the "joy of missing out."
"At first glance, this finding might be interpreted as somewhat uncaring," but is more likely an extension of the cost of caring, the report says.
"When women see more-distant acquaintances struggling with stressful events, it might have the effect of inducing relief that this particular event has not happened to someone closer to them," according to the report.
Which we might unscientifically call the "hug-your-child-closer" effect.
Helpguide.org suggests combatting stress by spending time in nature, taking a long bath, getting enough sleep, listening to music, gardening, playing with a pet or watching a comedy.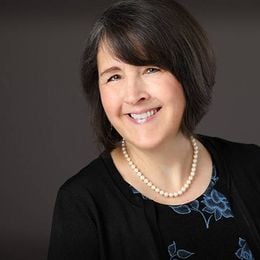 Emily Gurnon
is the former Senior Content Editor covering health and caregiving for Next Avenue. Her stories include a series of articles on guardianship abuse that was funded by the Journalists in Aging Fellows Program. She previously spent 20 years as an award-winning newspaper reporter in the San Francisco Bay Area and St. Paul. Reach her through her website.
Read More