Social Security: How to Track Down Your Benefits Statement
Because of a cost-saving measure, most people must now make an extra effort to learn how big their Social Security checks will be
Have you noticed that the Social Security Administration has stopped mailing its annual statement outlining your estimated monthly Social Security benefits and your earnings history?
Turns out, the agency stopped sending out those paper statements in April 2011 to save $70 million a year on printing and postage. (In February 2012, the Social Security Administration resumed mailing them only to workers 60 and older who aren't receiving Social Security checks yet.)
A New Way to Get Social Security Statements
In early May, however, the SSA began letting everyone over 18 obtain their estimated benefits and earnings records at its website, socialsecurity.gov. So if you're under 60, this information is only available online.
That means it's now up to you to hunt down these key figures. You should do so every year to help estimate your eventual retirement income. The SSA won't remind you, so make a point of doing this on your birthday and consider it a retirement gift to yourself.
How the Statements Affect Your Plans
Seeing these numbers has a powerful effect on retirement planning. Mark Miller, a columnist at Reuters, recently cited a Social Security Advisory Board survey, noting that more than half of those who read their Social Security statement said they increased their savings rate or revised their financial plans as a result.
To find out how easy the process of tracking down my Social Security Statement online would be, I just ordered my own after creating what's known as "my Social Security Account."
The Verification Procedure
It only took about 10 minutes to get my report — which is identical to the old paper version — and the process wasn't especially difficult.
Working with the credit bureau Experian, Social Security asks you a few questions to verify your identity. I did have to rack my brain, though, to remember the lender for our home-equity line back in the early '90s. New York Times blogger Ann Carrns was tripped up when she was asked the name of the pet for which she had recently bought pet insurance, since she hadn't purchased a policy.
If you flunk the verification procedure, you can go to a local Social Security office to prove your identity then set up an online account there.
What Your Statement Shows
Once you answer Social Security's online questions, you'll immediately see your personalized statement. Assuming you've worked long enough to qualify for benefits, here's what the statement will include:
Your monthly Social Security retirement benefits if you retire at full retirement age.
Your monthly Social Security retirement benefits if you retire at age 70 (when the amount will be the highest, due to the bonus for delaying benefits).
Your monthly Social Security retirement benefits if you retire at 62 (when the amount will be the lowest, due to the penalty for taking benefits early).
Your monthly Social Security disability benefits.
Your family's survivors benefits.
A year-by-year tally of your taxed Social Security earnings and taxed Medicare earnings.
A total amount of the estimated taxes you and your employers have paid for Social Security and Medicare.
How to Correct Any Errors on Your Statement
It's smart to check your Social Security statement annually to see if it contains any errors and, if so, to correct them. (Some or all of your 2011 earnings might not appear on the statement, because Social Security may still be processing those figures.) If you spot a mistake on any earnings before last year, call Social Security at (800) 772-1213; you'll need to have your W-2 or tax return handy when you do.
If you just want a rough idea of your eventual Social Security retirement benefits, you can still use the agency's online Retirement Estimator tool (Next Avenue has a link to it).
One more technological change coming from Social Security: Starting in March 2013, all Social Security checks will be sent electronically — either direct deposited to bank accounts or through prepaid debit MasterCards. Sorry, the checks won't be in the mail.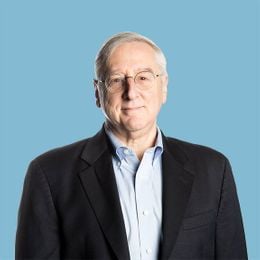 Richard Eisenberg
is the former Senior Web Editor of the Money & Security and Work & Purpose channels of Next Avenue and former Managing Editor for the site. He is the author of "How to Avoid a Mid-Life Financial Crisis" and has been a personal finance editor at Money, Yahoo, Good Housekeeping, and CBS MoneyWatch.
Read More